What is Lead Conversion?
(and why should you care?)
To answer this question, let us ask you another: What is the purpose of a website?
A modern website is your 24/7 sales rep, and should be your most profitable employee. If it's not, you need to ensure that your website is designed to guide users to perform actions. That's lead conversion.
Taking a visitor to your website (a lead) and guiding them to perform a desired action (like submitting a contact form) is lead conversion. And lead conversion is the key to increasing sales from your website.
Starter Website - $349/mo
"I need a website, like yesterday, but don't have a stash of cash."
With the Starter Website Design Package, you don't have to settle for sub-par options just because you have a smaller budget. We developed this plan for go-getters like you who need an optimized, quality website now, but can't afford to pay for it all at one time.
For $349/month for 12 months, you get what you need to get your business going and growing! Enjoy generating revenue from your custom WordPress website designed by your team of marketing experts. Gain control of your marketing spend and gain insights on how best to improve your website and Colorado Springs Internet Marketing campaigns to deliver optimal results.
The Starter Website is your affordable, quality website design option. It gets you started on the right foot and ensures you have more time for doing what YOU love.
An optimized website, payed for in bite-sized pieces.
A live website in ~2 months.
Ongoing support as your business grows.
Start reaping the benefits of a $3,500 website without the upfront cost.
Custom Website Design Project - starting at $2,500
"I need a website that doesn't just look good but also attracts more customers."
Do you get sales from your website?
If your website is 'just there' or you are apologizing for it, it's time to update your website with one optimized for lead generation and converting leads into customers (aka internet marketing.)
Your small business deserves a website that looks amazing and generates leads 24/7. Whether you are looking for a website redesign or you're just opening your doors, Third Angle is your go-to web developer in Colorado Springs to get a polished and professional website with that "wow!"-factor you're looking for.
Plus we don't JUST build a website. You will also get custom branding help, content development help, and an easy to use, manageable WordPress website. Our process keeps everyone on the same page and eliminates the guesswork.
You will work with an experienced web development company who stays informed of current standards, best-practices, and methods to make your website work harder for your business. Not convinced? The proof is in the pudding.
Let's Achieve Your Business Goals.
Get more leads.
Increase sales.
Cut unneccessary costs.
Build a thriving business.
Help more people.
What options are best for YOU?
Let's have a no-obligation chat about the best tactics for your business goals and budget.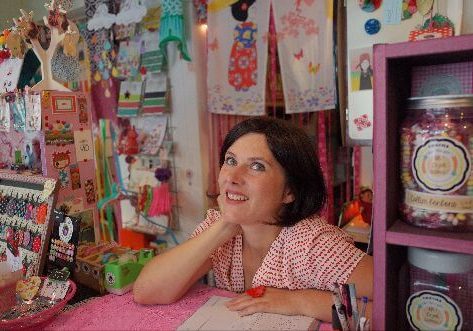 Get more sales from your current website.
Having a team of Colorado Springs Internet Marketing and UX experts give suggestions for optimization is a good option if you already have a WordPress website built. You may know that people are visiting your site, but you don't seem to be getting the number of sales or contacts from the site as you anticipated.
That's where a website redesign for optimizing your site and individual pages can increase lead conversions. This "website refresh" will help you get more out of your current website without the costs and time associated with an entire website design.
You can choose to perform general or comprehensive user experience updates for your website redesign project.
Website Redesign
General
Starting at $99/page
We will go through your website and make small, but effective, tweaks to your content and layout. These tweaks will help your visitors get the information they need quickly and increases the likelihood of converting from a lead into closed business.
Updates will oftentimes include
Adding

call-to-action buttons

to every top-level page

Breaking up content into more scan-able chunks

Updating the homepage layout to

help direct first-time visitors

to the desired services
Website Redesign
Comprehensive
Starting at $239/page
This is an expansion to the General Website Redesign.
We will update the design and layout on each page to ensure it appeals to your audience and is optimized to convert leads into customers.
If you don't already have one, we will develop and implement a website marketing funnel. The goal is to make your top-level pages have all of the information your customers need to guide them through your funnel and ultimately become customers.
Within the Comprehensive website redesign, we will also ensure your Technical SEO is up to standard to make your website Google friendly.
Make your website profitable.
Schedule your no-obligation chat and learn what you could gain from getting Web Design in Colorado Springs.
Website Maintenance Services - Starting at $39/mo
Website Care Plans that keep you covered.
Websites are meant be to a tireless engine of internet marketing, generating leads for your business 24/7. Security issues, updates, and backups shouldn't be cluttering your mind or taking your time. You've got enough to take care of. That's where your Website Care Plan takes care of you.
Find a website maintenance plan that fits your needs and budget so you can focus on what's more important, growing your business. Ranging from $39 - $259 per month, these website maintenance services are made for the success and growth of your small business.
Be at ease knowing your website is properly protected from potential threats. Plus, all but one website care plan ensures you have support time from experts to fix issues when something goes wrong with your website.
Save Time.
Save Money.
Save Your Sanity.
You've got enough to take care of. That's where your Website Care Plan takes care of you. 
Protect Your Investment.
Learn more about our website maintenance services and how they protect your website.