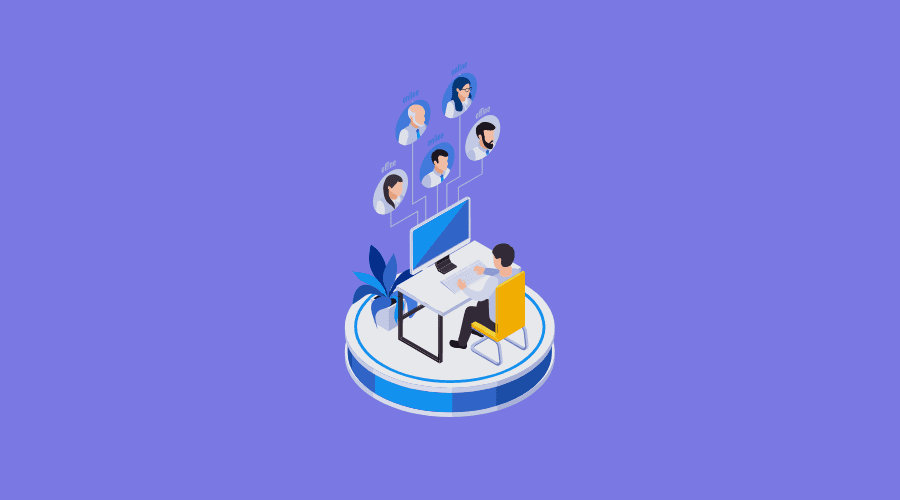 7 Considerations When Choosing the Best Donor Database for Your Nonprofit [DonorBox vs. DonorPerfect Comparison]
Posted Jun 7, 2023 | Updated 6 months ago
Organizing donor information. Sending automatic messages. Crafting fundraising campaigns targeted toward specific donor levels. These are just a few of the vital tasks that nonprofit organizations in Colorado Springs accomplish with the help of a donor database.
This software is an essential tool when it comes to bolstering your development efforts by adding organization, efficiency, and automation. However, because donor management plays such a central role, it can be challenging to know what factors are most important when choosing the best software for your nonprofit.
What is Donor Management Software?
Using a donor management system, or a donor database, enables you to make the most out of your time and resources as a nonprofit by storing important information about your people in a centralized location.
Donor management software is similar to traditional customer relationship management (CRM) software that is used by businesses to track and analyze client data. At their most basic level, these tools function in an indistinguishable way.
In both cases, they help companies and organizations better manage and nurture their relationships with supporters—or customers—by transforming raw data into meaningful insights. They also can be useful for communicating with your supporters via email marketing, direct mail campaigns, and social media.
On the other hand, donors are distinct from customers, and they have to be managed in a different way. Donor databases for nonprofits enable you to track varying donation types and levels. They're also designed to help with better segmentation, since individuals who support nonprofit organizations tend to do so in a variety of ways, rather than just monetarily. For example, it's not uncommon to have donors who also serve as volunteers or board members who provide in-kind contributions.
With scheduling and automation, analytics, reporting, and other functionalities, a donor database helps your nonprofit team keep track of the people who are in your circle and connect with them in valuable ways to spur growth at your organization.
How to Choose the Best Donor Database for Your Nonprofit?
Each nonprofit organization is unique, from your mission and the size of your team to the amount and types of donors you attract and your budget and other resources. That means there's no one-size-fits-all solution when it comes to donor management.
Here are a few of the most important considerations to make when choosing the perfect donor database for your organization in Colorado Springs:
1. Your Nonprofit Sector
One of the first things to consider is the sector your nonprofit exists in. Certain donor management systems are preferred by organizations in different sectors. If you're looking for new software to integrate, talk to other professionals at partnership organizations who operate within the same industry. Find out what software they use and what they like about it in relation to the specific type of work they do in the community. You also can read online reviews and ask for testimonials from various providers as you narrow down your search.
2. How Many Donors You Have
Another major consideration when it comes to choosing a database for nonprofits is your volume of donors or supporters and how much information you plan to store. You want to pick a system that has a suitable capacity for how many individuals you're trying to manage. This consideration also will impact your cost.
In addition to your current supporter base, determine your projected growth in the coming years. Ask yourself:
How many new supporters will you acquire?
Does the donor database offer scalability to efficiently handle that growth?
Will there be a pricing increase for the donor management software as you grow and add donors?
3. Annual Budget and Capacity
Along the same line, you must factor in your budget and capacity as an organization. How much do you have set aside in your annual budget for administrative tools, such as a donor management system? If your budget is fairly tight, you might want to consider a more basic solution, which will have less capacity and fewer customizable options.
If you need a donor database that is all-inclusive or that can be customized to your nonprofit's individual specifications, expect to pay a higher cost. The tradeoff is that it will be more functional and convenient for your team to use.
Which is another consideration to make:
What is your internal capacity?
How many people will need access to the donor database and what kind of access will they need
Those kinds of questions will factor into whether you need a more customizable solution or can function with a more "out-of-the-box" tool.
4. Support and Training
As you're considering different donor database options, find out what sort of support and training they offer. Will you have access to demos, written instructions, and in-person or virtual training? Can you get a trial period for using the software before you make a commitment?
Your organization may have a team member who is already adept at managing donor database systems, but, if it's a new process, you may need more support from the platform to get up and running smoothly. Additionally, consider use cases over the long term. What type of long-term maintenance and support plan do you need? Which providers can offer that?
5. What Software Features You Need
One of the primary questions to address is what you need your software to do for your organization. Not all systems offer the same options, and not all nonprofits need the same features. A few popular ones to consider include association/membership management; donor management; volunteer management; charity and event planning; fundraising; grant management; nonprofit fund accounting; and nonprofit marketing and outreach. Think about what tasks your team members could use support on and make sure you select a software that meets those needs.
6. Donor Database Security
Next, since you're managing a wealth of sensitive information regarding your donors, you want to select a platform that offers maximum security. This is critical to maintaining trust with your supporter base. As you're doing research on different donor databases for nonprofits, find out what safety and security measures each provider has in place for their software. If this information is not readily available online, it's worth speaking to a representative before selecting a product for your organization.
7. Integration with Other Tools
Finally, you'll want to consider how you will transfer your donor information over to the new database and how well you can integrate it with the other software solutions you utilize.
Can you sync the donor database with MailChimp, Asana, QuickBooks, Salesforce, HubSpot, or whatever other tools and apps you use?
Will you need to add an extra tool, like Zapier, to help with integration?
Will the new donor database be able to take the place of some of the other tools and software solutions you're using?
Comparing Top Choices: Donorbox vs. DonorPerfect
Two of the most popular donor management systems for donation funded nonprofits are Donorbox and DonorPerfect, and it's a good place to start as you're making comparisons between various software options for your organization.
Donorbox is known for being cost-effective, as well as easy to set up and to use, which makes it a good choice for smaller organizations that want a simpler solution. It is intuitive and offers integration with several apps, including MailChimp, HubSpot, and Blackbaud RE NXT. The provider is also known for offering excellent customer service and their representatives will walk you through each step to solve a problem, or you can access resources like webinars to go more in depth with learning the functionality of the database.
With Donorbox, you have the option of including various features and integrations for an extra fee if you need them, although some users have reported that those fees can add up quickly. From a functionality standpoint, the software is still maturing and remains fairly basic at this point.
DonorPerfect tends to be better suited for nonprofits who have more complex needs and require a customizable solution. There are different packages you can select, starting with the most basic package that accommodates 1,000 records for roughly $100 per month and going up to 75,000 records for about $800 per month at this time. DonorPerfect is highly rated for offering good value for the price and offering a comprehensive suite of features. On the down side, some users say that certain reports can be difficult or complicated to run within DonorPerfect. 
Supporting Development at Your Nonprofit in Colorado Springs
Having a functional and efficient donor database that is tailored to your organization's size and supporter base is essential. It is a tool that you'll use for communicating with donors, recording critical information, and strategizing for the development of your nonprofit.
Our team at Third Angle can provide a variety of print and digital marketing services to increase your donor base and monthly donations as well. With personalized business marketing services, we will help you get the most out of your budget to have a meaningful impact in your community.