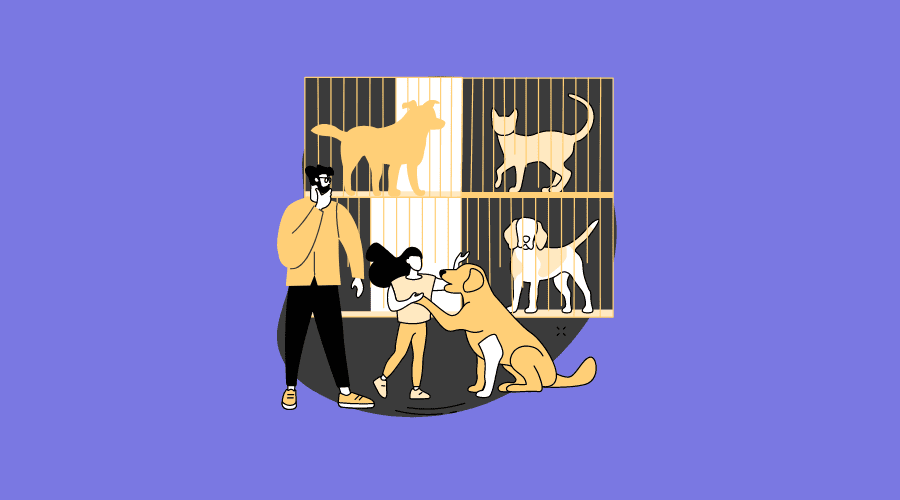 [CHECKLIST] How to Successfully Start a Nonprofit
Posted Mar 7, 2023 | Updated 9 months ago
While the information within is intended to educate and aid your process, we are not attorneys. Seek the advice of a licensed professional for all items below.
---
In some ways, starting a nonprofit in Colorado is similar to establishing any type of business. You need a name, a vision, a unique value proposition, an operations plan, and the right team.
However, since nonprofits require a different level of oversight, there are a few extra steps involved in the process to successfully obtain your nonprofit status and ensure you are in compliance with state and federal regulations.
How Do You Create a Successful Nonprofit?
A nonprofit organization can be an effective way to pursue a mission related to human services, education, the arts, animal welfare, and other industries that positively impact and serve your community. But starting a nonprofit in Colorado is only the first step. The second is making it sustainable for years and decades to come.
Following the appropriate procedures from the start can ensure you are setting up your organization for long-term success. Here is an overview of how to start a nonprofit in Colorado:
1. Naming Your Organization
As with any type of business entity, branding is important for your nonprofit organization in Colorado. That starts with selecting a name. If this has long been a dream of yours, you may already have the perfect name picked out. Or if you're attempting to turn a commercial company into a nonprofit, you might keep the same name. Otherwise, it can be a process to choose a name.
You can use Colorado's Business Database Search and Name Availability Search features to make sure your chosen entity name is available before coming to any final decisions.
2. Setting Up a Board of Directors
All nonprofits are governed by a board of directors, rather than being owned or operated by a single person. To get started, you'll want to recruit your initial board of directors. As per requirements from the Internal Revenue Service (IRS), the board must have at least three unrelated persons.
However, it's good to be selective about these individuals and what they bring to the table.
Are they invested in your mission?
Do they have the time and effort to devote to service?
It can take several weeks—even months—to establish a successful nonprofit organization in Colorado. Plus, Colorado's term requirement for a board member is a minimum of one year. Make sure your board of directors is committed to seeing this process through to completion.
3. Appointing a Registered Agent
Another choice you must make is who will serve as the representative for the organization and receive legal notices on behalf of the non-profit. You can fill this role yourself or have one of your directors do it.
The state of Colorado requires that the registered agent is physically located and has the authority to transact business in the state. They must also be an individual 18 years or older.
4. Drafting and Filing Your Articles of Incorporation
To set up a nonprofit in Colorado, you also have to submit your articles of incorporation with the state. This document includes information such as:
the name of your entity
a principal office street address and mailing address
the registered agent's name and address
an indication of whether the nonprofit corporation will have voting members
a "distribution upon dissolution" clause, which states what will happen to assets if the organization is dissolved at some point.
You can file your articles of incorporation online in Colorado, and there is a $50 processing fee. It's also a good idea to keep a hard copy of your articles on file.
5. Getting a Business License
After filing your articles of incorporation, you still need to acquire the correct permits and/or licenses to conduct business as a nonprofit in Colorado. These are similar to what you would need to operate any type of company in the state, such as a business license, zoning permit, and/or a sellers' permit. The appropriate documents depend on what sort of actions and transactions you'll be making via your new nonprofit.
Start securely storing all the relevant documentation for your entity; there are several software options to help with this, as well as the option to retain hard copies. Also, don't forget to register for a Colorado State tax identification number and apply for a wage withholding and/or sales tax account with the Colorado Department of Revenue, if they are applicable to your organization.
6. Developing Bylaws and Policies
The next step on the starting-a-nonprofit-organization checklist is developing the governing document for the group, or your bylaws. They must be in compliance with state and federal law, in addition to aligning with your articles of incorporation.
Bylaws lay out the policies and procedures for the organization and give you a roadmap to keep you in line with your mission. When your board of directors meets for the first time, they should ratify the bylaws. Additionally, have them put together a conflict-of-interest policy to prevent personal choices and interests from impacting the good of the organization.
7. Pursuing the Right IRS Status
People often equate nonprofit organizations with 501c3s, and while many nonprofits fall into that category, there are a few other nonprofit designations under the IRS.
This includes your charitable nonprofits, or 501c3s; title-holding trust corporations, which are classified as 501c2s; community welfare organizations, or 501c4s; veterans organizations, or 501c19s; civic league organizations, or 501c6s; and social and recreational clubs, which are 501c7s.
Depending on what type of organization you want to establish, you'll need to apply for the correct status with the IRS. You'll do so after obtaining an Employer Identification Number (EIN), which is necessary to establish a bank account and submit 990 returns. If you're already a business owner, you're likely accustomed to obtaining an EIN, but the IRS also provides detailed instructions for this process.
8. Put Together Marketing Assets
As you would with a commercial company in the Colorado Springs area, you'll want to develop branding for your nonprofit organization and craft the necessary marketing and communication assets.
A high-quality organizational website should be your top priority, along with creating a logo with a professional design company. From there, you can design letterhead, business cards, and other print materials. 
Once your nonprofit organization is up in running, consider setting up social media accounts to share news updates and communicate with the public. 
Some of these decisions, such as allocating funds for the professional development of a website, may need to be approved by your board of directors.
9. Kick Off Organizational Meetings
Because nonprofit organizations are governed by a board of directors, regular meetings are critical. They can happen biannually, quarterly, or monthly—whatever is determined by the board based on the organization's unique needs.
Set an agenda and keep minutes at each meeting for your records, especially as these are where important organizational decisions are made. During the first board meeting for your nonprofit, plan to appoint officers, such as your president, vice president, secretary and/or treasurer.
Running a Nonprofit Organization in Colorado
Starting and sustaining a nonprofit organization in Colorado is similar to operating any type of business, but there are key differences in organization and operation.
Being in compliance with state and federal law in regards to your bylaws, articles of incorporation, and other policies and procedures is what ensures you keep your tax-exempt status and maintain credibility with the community.
Having a professional website and other marketing resources is also important for representing your organization in the best light. When you're ready to set up a website and create other digital and print materials for your Colorado nonprofit, our team at Third Angle is ready to help.