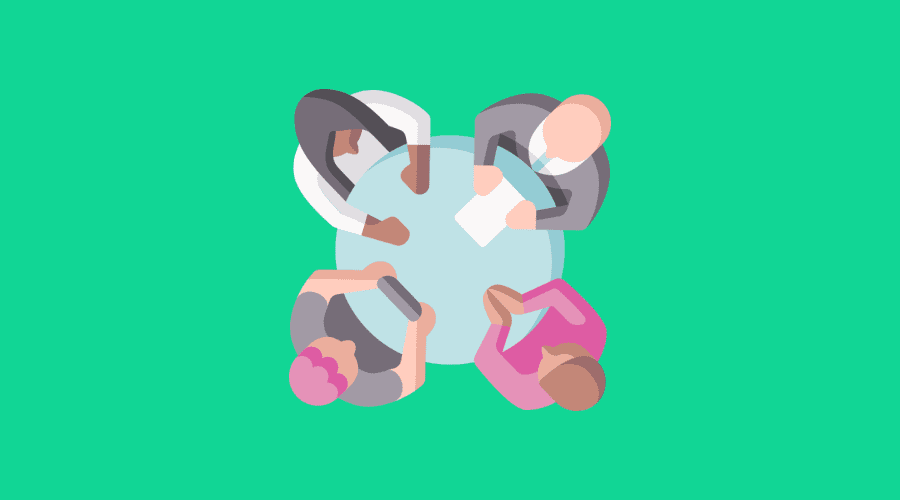 How to Get Your Board of Directors to Approve a Website Redesign
Posted Dec 9, 2022 | Updated 10 months ago
If you work at a nonprofit organization, one of the steps you'll have to take in order to update or redesign your company's website is getting approval from the board of directors.
Revamping a website is a major project, which is why it typically requires board approval in order to start taking action. As the director or project supervisor, the task falls on you to conduct research, get quotes, and present a project plan for the website redesign that will effectively communicate why it is necessary and the value it will bring to your organization.
How To Lead a Website Redesign
Working for a Colorado nonprofit, you're probably accustomed to the idea of needing board approval for big projects. It's their duty to protect the interests of the multiple stakeholders involved in the organization and to ensure you are constantly working within and toward the organization's mission.
A website redesign is no different. You must demonstrate to the board of directors why the project is a worthwhile investment and how it will help your organization better accomplish its strategic goals.
Here are a few steps to gain board approval and move your website overhaul forward:
1. Determine the 'Why'
Before undertaking a major project, such as a website refresh, you need to be very clear on why it's necessary as related to accomplishing the mission of the organization. This will not only help you present a justification to the board but also give you more direction when working with your website redesign team.
If you're rebranding or merging with another organization, those are obvious reasons for a website refresh. However, there are several other cases when a website redesign is a good call for non-profits.
It is recommended you refresh your website every three to five years to ensure the design, functionality, security, search engine optimization (SEO), and other crucial characteristics stay up to date. After a few years, plug-ins may stop working, content is often outdated, or the site might no longer be compatible with your organization's other digital tools. Other reasons for updating a website are to increase web traffic, convert more leads, and simply improve the overall user experience.
If you need more information to help guide the project and prioritize a scope of work, consider surveying various stakeholders, including team members, the board, donors, and volunteers. Find out how they use the website, what they like about it, what they dislike, any challenges they experience using the site, and what features could be added or improved.
2. Figure Out the Timeline for the Website Redesign
Another thing your board of directors will want to know is how long the project will take. This will be driven by both your organization's needs, as well as the availability of your website redesign agency.
There may be a more serious issue that is driving the project—such as a change in branding or target demographic—in which case, you want to get it done quickly. As a result, you'd need to find a web developer or designer who could work within your designated time frame.
Maybe you are a bit more flexible, and you're willing to have it done within six months or a year if that means doing it right. Either way, a website redesign timeline is an important component when presenting the project for board approval.
3. Get a Solid Estimate for the Project Cost
Next, determine the estimated cost of the project. Again, there will be some variability that depends on the scope of work, the agency you select, and your budget. It's best to figure out the maximum amount you have to spend on your website overhaul, based on a realistic expectation.
Generally, the cost of a website design project will range between $5,000 and $25,000, depending on what you need done. Your board of directors will need to know this number along with which part of the budget the money is coming from—both for the project itself, as well as continued website maintenance.
Do you have a designated budget for creative services or contractual services, or will you draw from the general operational fund or your annual marketing budget? Be ready to answer this question.
Additionally, be prepared to explain why it's worth this much. That goes back to the question of why you're doing the project in the first place. In general, a website is one of the most important tools you have for connecting with prospective and existing clients, making a memorable first impression, promoting your services, and converting leads. It's always a good idea to keep this tool polished and highly effective.
4. Request Quotes and/or bids from Top Companies
Depending on how your nonprofit organization functions, your board of directors may want you to present a quote or bid from a website designer for approval. Then what they're actually voting on is for your company to enter into a contract with that specific agency.
Do your due diligence by researching a number of website development professionals in Colorado Springs, requesting bids, checking their references, and determining who is the best fit for your organization.
Again, this will depend on several factors, including the timeline for the project, the scope of work, the budget, and who you believe will best align with and be able to capture your brand's values, voice and culture.
If you decide to not simply go with the lowest bid, be prepared to explain why and the value that your chosen agency can provide that the other agencies won't. Not all website designers are going to deliver the same level of output.
5. Look for Grants for the Project
As a nonprofit organization in the Colorado Springs area, you may be eligible for state, regional or other types of grants to help you complete the project. And finding outside sources to offset spending is always appealing to nonprofit boards.
Consider researching a few grant funding sources on behalf of your organization. Website refresh projects that help achieve a particular goal—such increasing the accessibility of your website—could be good candidates for grants. Additionally, you might be able to acquire tourism dollars if your nonprofit brings people to the area or there might be foundation funding if you work in the arts, culture or heritage.
6. Prepare a Presentation for the Board
Finally, prepare a presentation to share at an upcoming board meeting. Include all the information that you've collected: your justification for the project, the value it will add, the expected outcomes, the timeline, the projected cost, your website maintenance plan, and a quote or bid from your preferred design agency.
Be clear and concise. Explain what features you'll be adding and how they will help you better achieve your organization's goals.
You can also use the data you collected from surveys and analytics to demonstrate the shortcomings of your organization's current site. Be ready to answer any questions board members might ask. All of this will make a more compelling presentation and enable the board to make an informed decision.
Taking the Next Step in Your Organization's Website Refresh
A company website is one of your most valuable marketing assets, and keeping it up to date is critical. Whether you're just starting the process of planning your website refresh or you're looking for quotes to present to your organization's board of directors, reach out to our team at Third Angle.
We can review with you the successful website redesign outcomes other companies and non-profits in Colorado, like The Humane Society and The Garden of the Gods. Schedule a consultation to understand your website redesign options, which will help you decide what would be the best solution for achieving your non-profit's organizational goals.