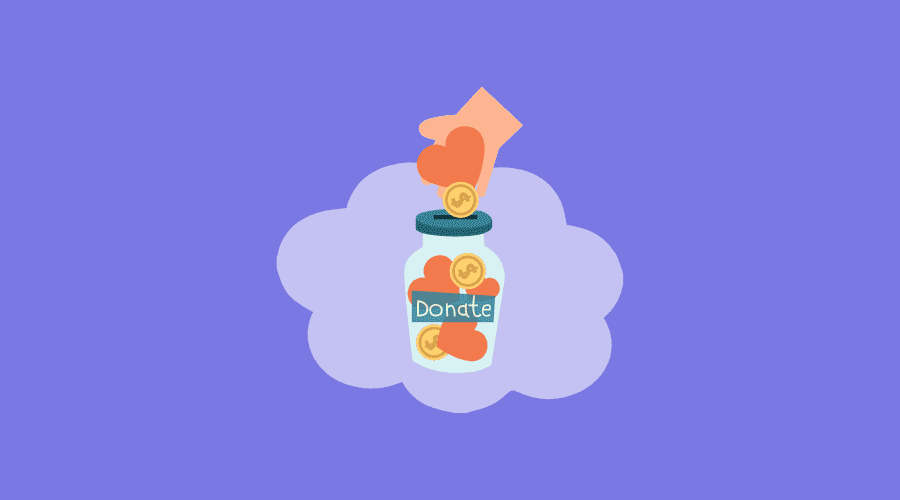 Donor Retention: 6 Ways to Increase Your Donor's Lifetime Value
Posted May 24, 2023 | Updated 7 months ago
Acquiring new donors is often perceived as one the main purposes of fundraising for nonprofit organizations in Colorado Springs. You want to broaden your support base and bring additional donors into the fold.
However, another important focus of your development strategy should involve nurturing the donors who already help comprise your base.
You can provide more strength and financial stability to your nonprofit by retaining your existing donors, furthering their engagement in the organization, and motivating them to increase their donations or give in new ways.
What is a Donor's Lifetime Value?
Donor lifetime value (DLV) is simply the number of contributions an individual donor will make toward your various projects, programs, and operating funds over the course of their relationship with your organization.
These contributions could include regular monthly or quarterly donations; sponsorship of fundraising events; and one-time donations to specific projects or fundraising campaigns. Typically, you calculate the DLV for your organization as an average among your supporters, rather than focusing on a single donor.
Some factors that influence DLV are out of your control as a nonprofit. Individuals in different income brackets only have so much expendable cash for charitable giving, and sometimes people face unexpected hardships that disrupt their ability to give. But there are certain actions your development team can take to cultivate relationships and improve your nonprofit's average DLV.
You can increase lifetime value by extending the average duration of an individual's involvement in your Colorado nonprofit, as well as encouraging them to increase the amount of their recurring donations and to contribute additional funds to new campaigns and projects over the course of their relationship with you.
What are Strategies for Donor Retention and Engagement?
To achieve your fundraising goal of increasing donor lifetime value among your supporters, you'll want to establish two goals: improving your donor retention rate and fostering genuine engagement.
Here are a few ways to strive for those objectives:
1. Keep Track of Your Donors
The first step to optimizing your relationships with donors is to properly manage them with a high-quality donor database. Each time you get a new donation—or connect with someone who could potentially be a donor down the line—collect the individual's information and organize it into the database. You should try to get at least an email address, and ideally a mailing address and phone number. This will enable you to start nurturing relationships and sharing information with existing and prospective donors via e-newsletters, special mailings, and more. You also can prioritize your donors and identify those connections that deserve the biggest investment from your team in terms of time and effort.
2. Pay Attention to Your Donors' Known Interests
Genuine engagement fundraising is another important donor retention strategy for nonprofits in Colorado Springs. As you get to know your donors, keep track of the areas where they show the most interest; how they're connected to your organization; and how they have donated before. That way, when you are starting a new fundraising campaign, you'll have a head start on which past donors are most likely to contribute again. For example, if someone has expressed an affinity for youth-centered projects and programs, they are a good person to approach if your organization's upcoming fundraising campaign will benefit young people in the community. If a donor is passionate about capital campaigns that improve facilities or produce a tangible outcome, they are someone you should approach for those types of projects. Noting your donors' interests during their relationship with your organization will help you find more meaningful ways to extend that relationship, develop tailored communications for different segments, and increase your organization's overall DLV.
3. Update Your Donors on Outcomes and Achievements
Most donors feel it's important to know that their investment into your nonprofit organization is worthwhile. As a development team, be transparent and share key financial data with your supporters in an annual report or via posts on your organization's website. Use newsletters—both digital and/or print—to tell stories about what your organization is accomplishing with the help of supporters. Give regular updates on major campaigns to those who've invested, offer them tours of new facilities, or allow them to experience or observe the programs that they're funding. Use social media not only to solicit donations, but also to share success stories. Demonstrate that your nonprofit has solid financial standing, produces measurable outcomes, and is making a significant difference with donations from community members.
4. Spotlight Your Donors
Another donor retention strategy is to make sure they are receiving recognition for their contributions. You might list the names of all your donors—categorized into different giving levels—in your annual report. Write blog posts or newsletter articles that spotlight various individuals or businesses. For some donors, this type of recognition is particularly rewarding (while others may prefer to stay anonymous, so be sure to double-check). It will make them feel valued by your organization and that they're making a meaningful contribution to the community. Additionally, donor profiles can be inspiring to other supporters who are looking for ways to give to your organization and just need a little insight on how to do so or a bit of motivation.
5. Suggest New Giving Strategies to Donors
Make sure your donors know what types of giving are available to them, and do periodic nudges through your digital and print communications. If you have someone who gives quite regularly but not necessarily consistently, talk with them about the benefits and convenience of signing up as a recurring donor. Most people can arrange with their bank to directly deposit a set amount to your organization on a monthly or quarterly basis. Some employers also match their employees' charitable contributions, or maybe you take appreciated stock or can be part of a donor's estate planning. Not all donors will be aware of these options unless you share the information with them and help them find the best strategy for their unique situation.
6. Express Your Gratitude to Donors
Donations should be acknowledged promptly and genuinely. For first-time donors, thank them for their contribution, in addition to creating an email campaign to welcome them to the organization and provide them more information about what you do. Include resources for them to learn more and offer them options to sign up for your mailing list. When you send out appeal letters or new asks, always begin by expressing gratitude for what your supporters have already contributed, whether it be finances, volunteer hours, serving on committees, or even simple things, like showing up to events, spreading good word of mouth, and following you on social media. It's important for donors to feel that you recognize and genuinely value their contributions. You may also consider holding an annual appreciation event, or even individual events for different segments of donors.
Engaging Nonprofit Donors in Meaningful Ways
If you want to increase your donor retention rates and DLV at your nonprofit organization in Colorado Springs, consider blending a variety of development strategies, such as tailoring your asks to fit the attributes of different donor segments and inviting supporters to participate more deeply in the programs they are most passionate about. You'll also want to use several different forms of communication, including social media, print mailings, and digital e-newsletters, to keep donors informed of what's happening at your nonprofit; the outcomes of specific campaigns; and the impact they are having on the community. Our team at Third Angle can help you elevate your communications tools to cultivate confidence and passion among donors and strengthen their connection to your organization.