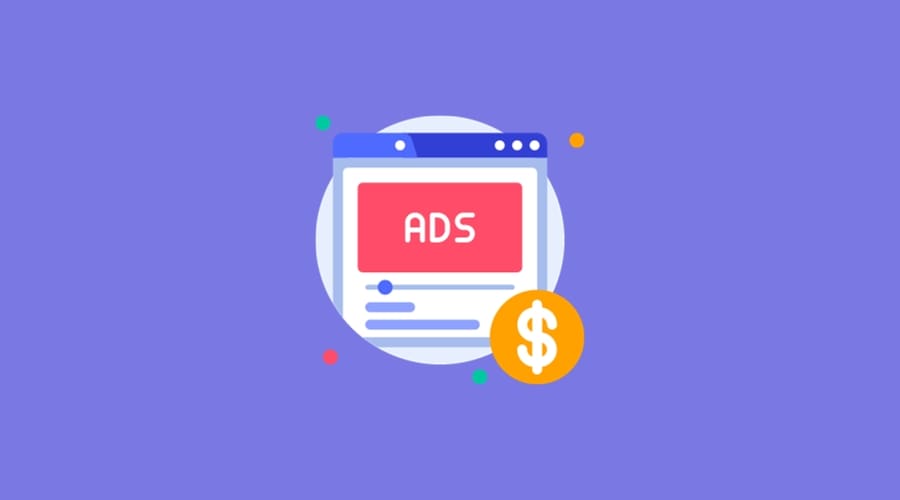 Google Grants for NonProfits (and Knowing When You Should Use Them or Not)
Posted Oct 18, 2023 | Updated 2 months ago
If you've worked in the nonprofit sector for a while, no doubt you've heard talk about Google Ads and the company's grant program.
And at face value, the Google Ad Grants program sounds pretty great: Up to $10,000 per month in free Google Ads for eligible nonprofit organizations. This money, Google states, is to help nonprofits "connect to people searching for their mission, raise awareness, attract donors, and recruit new volunteers."
In a time when digital marketing is a crucial component of a successful strategy and ranking high in search engine results is valuable for small organizations, applying for the program seems like a no-brainer.
However, a few caveats, requirements, and hidden costs are worth considering before making a significant investment of time, money and effort into the Google Ads concept.
Who is Eligible for Google Ad Grants?
Google Ad Grants are available to nonprofits across various industries, as long as they are in good standing as a charitable organization. Additionally, some types of entities are not eligible to receive grants, including government entities/organizations; hospitals and healthcare organizations; and schools, universities and academic institutions.
You can apply for Google Ad Grants online, and the process is fairly simple. To get started, you must request a Google for Nonprofits account, complete the Ad Grants eligibility form, submit your activation, and then accept the Ad Grants invitation, according to instructions from Google.
If you meet the eligibility requirements—which include having a high-quality website—you can receive up to $10,000 per month in search ads that are shown on Google.com. These ads are a way to temporarily boost your ranking in Google search results by strategically investing in certain keywords and keyword phrases and running ad campaigns that utilize them.
What are the Limitations of Google Grants for Nonprofits?
As with any type of program that seems highly desirable, there are a few limitations and caveats to be aware of before you pour a major amount of time and effort into a Google Ads strategy for your nonprofit organization in Colorado Springs. Here are a few things to consider:
1. Websites Must be Maintained to Meet Google's Policy
Your website itself is subject to scrutiny, as per Google's website policy, and must meet certain criteria in order for your nonprofit to maintain eligibility. A few examples of this criteria include:
Being high-quality and secured with HTTPS, loading quickly, and not containing broken links
Not resembling a business website or for-profit blog, with limited commercial activities
Having limited ads on the website, which includes no hosting of Google AdSense ads or affiliate advertising links
If your account is found in violation of these policies, your participation in the Google Ads Grant program can be suspended without notification. Additionally, Google can amend or supplement its eligibility guidelines at any time.
WordPress Website Design and Development
You need a sleek website that will rank highly in search engines and convert leads into customers, all without breaking the bank. We can help.
2. Campaigns Should be Run Three to Six Months
It takes about 90 days for Google ad platforms to optimize ad placements based on their machine-learning system. That means you often have to run an ad campaign at least three to six months to start seeing significant results. This isn't necessarily a reason not to run a Google ad campaign, but it's important to understand what type of long-term investment and effort is required to achieve a desirable outcome.
3. You Must Maintain a Minimum CTR
To remain qualified for the program, your Ad Grant account must maintain a minimum click-through-rate (CTR) of 5 percent each month, on average. If you fall below this, you can lose your eligibility. Additionally, participants must be tracking and measuring meaningful conversions. In fact, having conversion tracking set up is a program requirement. However, it's also just a good idea for any nonprofit organization to be measuring conversions on their website for a variety of reasons.
4. Cost-per-click Bids are Maxed Out at $2
With Google Ads Grants, the maximum cost-per-click you can bid is $2, whereas there is no limit for standard paid Google ads. If you're trying to bid on a highly competitive keyword phrase or search term, there's a good chance that advertisers with paid accounts will be bidding much higher, which means you may struggle to get a top position. While the bid price is not the only component that impacts ad rank, it can be tricky for small nonprofit organizations to get much visibility versus advertisers with bigger budgets.
5. The $10K is Split Between Days and Doesn't Roll Over
The grant money is distributed in a specific way. If you are given a budget of $10,000, it is split evenly so you have $329 to spend per day. Once that money is spent, your ad automatically stops displaying, and that can happen in a matter of hours. This issue can be a real limitation if you want to do a big, focused campaign over a few days. Oftentimes, you'll have to supplement your grant account with a separate campaign account to maintain visibility throughout the entire day. Additionally, the daily budget doesn't roll over, so if you don't spend all $329, it's simply gone.
6. Ads are Only Displayed on the Google Search Page
Through the Google Ads Grant program, your ads only get displayed on Google's own search page, as opposed to the Google Search Partners network. Additionally, grant funding can't be used for mobile app campaigns. They must be entirely text based, according to Google, with no images or videos, and keyword targeted.
7. Running Successful Campaigns Still Takes Time, Skills and Money
As you can see, researching keywords, curating content for ads, and monitoring their performance to ensure you stay qualified for the Google Ads Grant program all take time. Either one of your team members will have to become proficient in the software and systems needed to create and implement Google ads, or you'll have to pay a contractor to manage your account and track success.
Agencies often charge about $1,000 to $5,000 per month to create your campaigns, monitor them, and make adjustments for the next campaigns so you don't lose eligibility. On one hand, having that expertise will increase the likelihood of your campaign's success, but it also means you incur a cost that won't be covered by the grant you're getting from Google. It will have to come directly from your nonprofit's operational budget.
Maximizing Your Marketing and Advertising Budget
Some organizations will swear by Google ads, and you may get pressure from outside agencies to contract with them to manage your Google ads account. But it's important to remember that, even with up to $10,000 in free advertising, they are still a pay-to-pay option.
If you invest enough money, you can get your campaign to a No. 1 spot fairly quickly, but once your budget is used up, the ad is turned off. You have to continually spend more to maintain a desirable ranking position. That's why Google Ads are generally perceived as a short-term solution and one that we don't hang on our hat of for cash-strapped nonprofits and small businesses. There are numerous other marketing projects and advertising campaigns to consider as a nonprofit organization to achieve both short- and long-term success. Reach out, and we can chat about your best options.
For example, for less than $5,000, optimizing the content-based and technical search engine optimization (SEO) on your website will not only help it perform better and rank higher in search results, but it also is part of a more comprehensive way to improve the user experience and promote your brand. Additionally, integrating local SEO improvements into your site will help increase your visibility to existing and prospective supporters in the Colorado Springs area, who are more likely to feel connected to your mission.
Improving Your Online Visibility in Colorado Springs
As a nonprofit organization, you have to be selective about which marketing and advertising tools and strategies you invest in. It's better to do a few things very well—especially if they're tailored to your target audience—instead of trying to do everything and spreading yourself too thin. Whether you're considering Google Ads or looking for support with other marketing campaigns, first consult our team at Third Angle. We specialize in serving the nonprofit sector and can work with you to consider and implement the best strategies for your organization before you throw a lot of money at Google Ads for unreliable results.