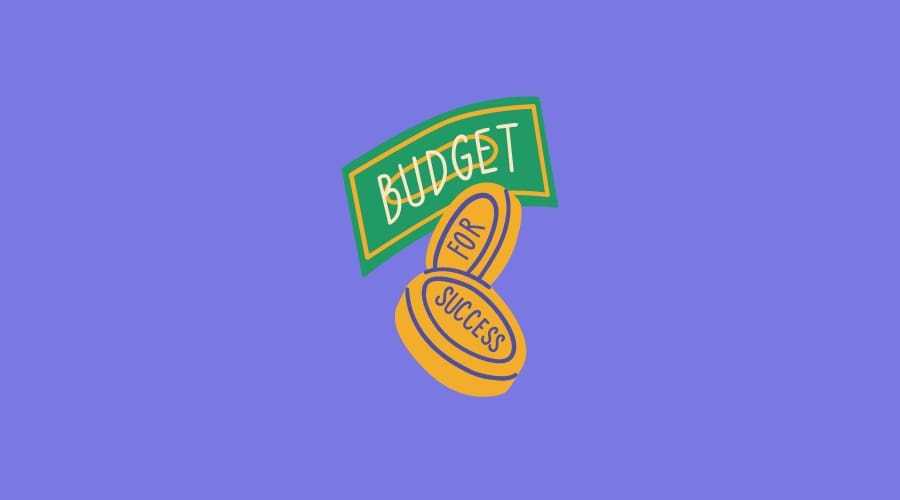 8 Categories to Include in Your Nonprofit's Operating Budget for 2024
Posted Jul 12, 2023 | Updated 2 months ago
Although nonprofit organizations operate within a unique sector of the market and are geared toward serving and enhancing the community, there are certain ways in which they still must be run like any other business. One example is budgeting.
Careful budgeting is the precursor to generating effective development strategies that sustain your nonprofit, as well as mindfully spending money in order to support and further your mission.
Small nonprofits already face challenges that make it difficult for them to keep their doors open long term. According to the National Center on Charitable Statistics, about 30 percent of nonprofits fail to exist after 10 years.
Plus, nonprofits rely on donations from community members—along with local, state, federal, and foundation grants—to stay operative. With that comes a good faith understanding that funds will be spent prudently, which makes your budget a mechanism for transparency between your organization and various stakeholders.
For all these reasons, it's critical for nonprofit organizations to create a sustainable operating budget and then strive to abide by it, which means drawing in enough revenue on an annual basis to cover your anticipated expenses and allow you to grow.
How to Create a Budget for a Nonprofit
The needs of the Colorado Springs area are diverse, as are the various nonprofit organizations that serve those needs. As a result, your operating budget must be tailored to reflect your unique mission, vision, and goals within the nonprofit sector.
An annual operating budget is a critical financial document that outlines how your organization expects to spend your money—and where it will come from in the first place. As the name implies, it should be focused on your daily operations, or what it takes to keep your doors open from week to week, month to month.
A capital budget, on the other hand, is about planning for major future expenditures, including long-term capital asset investments. Capital budgeting may involve saving up to purchase new land or facilities; expanding your existing ones; conducting major upgrades; purchasing large equipment; or making other significant acquisitions.
Operating budgets are typically developed and implemented on a yearly basis, according to an organization's specific fiscal year. However, some organizations choose to create a two- or three-year operating budget instead.
The process involves deliberate planning. About three to six months before the end of the fiscal year, an organization starts developing a proposed budget. This work is primarily done by the executive director, using empirical data about expenses and revenue, as well as any new expenditures and funding sources projected for the upcoming year.
Often, other key staff members or a budget committee helps develop the budget, based on their knowledge about your organization's operations and what it takes to fulfill your mission and sustain your key programs and activities.
The budget is then presented to the nonprofit board of directors for comment, feedback, and, eventually, approval. At this point, it becomes an adopted budget and goes into implementation at the start of the new fiscal year—or designated timeframe, if you're operating on a multi-year budget.
When it comes to this important process, there are several budgeting best practices to consider, including:
Use an industry standard budgeting software that is designed for nonprofits, which are required to carefully track meticulous details about cash flow. A few options include QuickBooks; Araize; Wave Accounting; Blackbaud Financial Edge; MoneyMinder; or Zoho Books.
Think of your budget as a living document, as circumstances change. You may encounter unexpected expenses or get more from a fundraiser than you anticipated. Periodically review your operating budget and make adjustments as financial activities evolve.
Set realistic goals and use details. It's usual to have a wish-list or to include a grant you hope will come in. But prioritize fixed expenses and your essentials, along with your most definite sources of revenue.
Once you've developed a nonprofit budget template, you can typically use it from year to year and simply make minor adjustments if new expenses or revenue sources develop over time.
What to Include in a Nonprofit Operating Budget
As mentioned above, each nonprofit is unique and operates within a specific industry, whether it be education, the arts, environmental sustainability, or food, housing and energy assistance. Your budget will undoubtedly look different from the other organizations working in the Colorado Springs area. However, there are certain nonprofit expense categories that remain consistent, regardless of industry or individual mission.
To help you develop an annual operating budget, here are some of the line items you might need to include:
1. Personnel Expenses
It's no secret that people are at the heart of any business, and they need to be compensated. This nonprofit expense category includes not only salaries or wages, but also employee benefits, such as company matching for retirement plans; health and/or life insurance policies; workers compensation; and paid leave, to name a few. Additionally, the personnel category encompasses what you'll pay in employee taxes; training and professional development opportunities; and volunteer appreciation expenses.
It's not uncommon for this to be one of the biggest expense categories for nonprofits. Depending on the size and structure of your organization, it may account for about 20 to 50 percent of all expenses. It's important to analyze industry standards when determining the pay rate for specific positions and what benefits to offer.
2. Administrative Costs
Administrative costs is typically another large category for nonprofit organizations. This includes all your office supplies, from printers, copiers, and computers to paper, pens, pencils, and other items used by your staff. If you have a remote work environment—or a hybrid environment—plan to reimburse your employees for supplies purchased out of pocket for their home office.
Administrative costs also include expenses related to your technology, including your CRM platform or donor database; financial management tools; website maintenance and management; cell phone plans; and software subscriptions.
3. Facilities
You also must allocate funds to cover expenses related to your professional facilities. That could mean paying for monthly rent, the lease on an office space, or the mortgage on a recently acquired building. Additionally, the facilities category covers utilities—such as water, electric, gas, Internet, and trash/recycling—and upkeep for the building, parking and landscaping. For example, you may fund regular maintenance or janitorial services. You also should plan for occasional repairs and purchases of furniture, equipment and supplies for communal spaces, such as a new microwave or new desks.
4. Program Costs
Nonprofits are typically focused on offering programs and/or services, and those come with a variety of expenses. That's why your annual operating budget should include a category for all the costs associated with carrying out your mission. If you're a food assistance organization, this category may include the cost of food, beverages, and other supplies. A humane society would regularly purchase equipment and food, medicine, and other supplies for the pets. Environmental groups may purchase seeds, plants, and tools; items for cleanups; and materials for public awareness campaigns.
5. Professional Services
Another common category for a nonprofit operating budget is professional services. This should include your insurance costs; legal fees; and fees associated with contractual services, such as an accountant, grant writer, business coach, or website designer.
6. Marketing and Fundraising Expenses
The marketing and fundraising category is allocated to cover all costs associated with spreading awareness about your nonprofit organization and your fundraising efforts. For example, the money would go toward paying for supplies for direct mail campaigns—including design, printing, and postage—as well as flyers, brochures, and other print materials. The funds also go toward digital, social media, your website, and advertisements and to cover upfront costs on fundraising events. Additionally, if there are promotional items you use for fundraising or to spread brand awareness, you could put them under your marketing and fundraising category.
7. Travel Expenses
Some organizations create a separate category for travel expenses, although these also could be wrapped into a different category. For example, if you're reimbursing employees for commute miles or work-related travel, it could be put under your personnel category. However, these funds can be used for all travel related to your organization, whether it be attending conferences, presenting at events, or going out of town to promote a fundraising campaign. It might depend on how important travel is for your organizational work or how extensively your team is out and about.
8. Miscellaneous
There also might be items that simply don't fit neatly into another category, or you want to have extra funds to cover the unexpected. It's a good idea to create a miscellaneous category for those budgeting needs.
Strategic Budgeting for Nonprofit Organizations in Colorado
Creating a sound budget, and then sticking to it, is the cornerstone of health and sustainability for nonprofit organizations in the Colorado Springs area. This process requires careful planning and implementation with the help of your staff, board members, and even volunteers. Our team at Third Angle can also help you make the most of your budget.
Our expertise includes helping nonprofit organizations meet fundraising goals, and we offer a wide range of marketing services to assist you with spreading awareness, fundraising, fostering community engagement, and achieving your other goals so you can thrive in the community you serve.