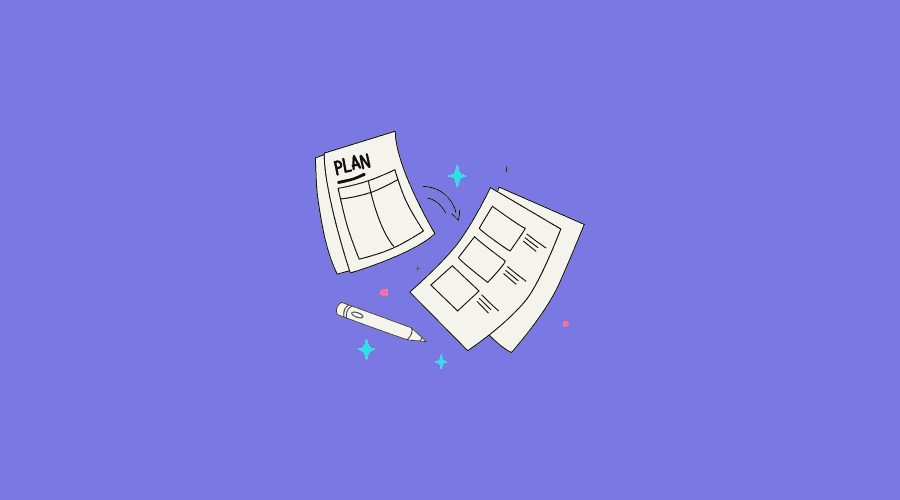 How to Create Your Nonprofit's Marketing and Communications Plan
Posted Aug 16, 2023 | Updated 1 month ago
You have your mission statement. You have your programs, services, and activities. You have a strategy for organizational growth.
What's next? Planning for how you will communicate to the public, your community of supporters, and other stakeholders about your nonprofit in Colorado Springs.
Creating a comprehensive communications and marketing plan will give your organization a clear roadmap for what you hope to accomplish in the coming year in terms of making an impact, sharing stories, generating awareness, and garnering support. Additionally, it can help you keep on track with your marketing budget and when choosing whether to take on new projects, campaigns, or communications platforms.
Why Should You Create an Annual Communications Plan?
Marketing is a critical component of growth for nonprofit organizations. It's how you gain more donors and volunteers to support your mission and further your long-term goals.
Beyond that, when and how you communicate with individuals, specific groups, and the public can impact the level of awareness and engagement around your events and programs, in addition to increasing transparency and public standing.
Even though circumstances can change that require a pivot, advance planning helps ensure you're not approaching your organization's communications and marketing efforts in a random, uninformed, or piecemeal manner.
By creating a plan, you can feel more confident that your organization is investing time and effort into the platforms, campaigns, messaging, and tools that are most effective and impactful. It also will give you a clear picture of what type of budget is needed for marketing; provide proper lead time for creating the right materials and assets; and help you determine if you need to contract with any outside agencies or professionals to accomplish your goals and move your plan forward.
How Do You Develop a Marketing and Communications Plan?
In general, marketing strategies and communications efforts tend to overlap in many ways, so it can be beneficial to address both in one holistic plan that identifies all your priorities in terms of connecting with the public, stakeholders, and supporters about your organization's key messages, activities and campaigns.
Some organizations may also choose to create an individual marketing and communications plan for each event, campaign, or project that comes along, in addition to a comprehensive plan for the year.
As you create your nonprofit marketing plan, here are a few important steps to consider:
1. Determine Your Overarching Objectives
What is the primary driver behind your marketing efforts? As a nonprofit organization, you likely have multiple goals, which may include: keeping your supporters up to date with important developments; promoting fundraising campaigns and events; recruiting and thanking volunteers; connecting with prospective donors; retaining existing donors; raising awareness and support; sharing about your successes; and making calls to action. Ultimately, your vision for marketing and communications activities should be tied to your organization's overarching growth objectives.
Before making a plan, take time to assess your primary intentions. This is often done by the person heading up your communications and/or marketing department—such as a marketing manager or communications coordinator—with input from other key staff members.
If you're planning on an annual basis, it's likely your communications goals won't change drastically from year to year, unless your organization has radically evolved in some way. But it's still a worthwhile practice to evaluate if any new goals have arisen that need to be addressed in the coming year.
2. Assess Past Marketing Strategies
Next, assess your organization's past marketing initiatives, campaigns, and activities, as well as how they performed and whether they've been successful. Ask yourself: What is working? What materials and campaigns have been most effective? Should we test new strategies or ideas around our communications goals? What key performance indicators (KPI) did we track and did they accurately measure the success of particular activities and strategies? After analyzing past performance, use that evaluation to inform your nonprofit organization's strategies for the upcoming year.
3. Identify Your Primary Communications Channels and Platforms
As part of your communications and marketing plan, identify your organization's main channels and platforms for communication, such as your website, including news and blog posts and your event calendar; email marketing; social media; printed materials, including newsletters, appeal letters, brochures, and other mailers; press releases; Google ads; and paid digital and print advertisements, for example.
How do you primarily use these channels and how much time do you want to devote to each one? For instance, if your website is one of the most important communications tools, you may want to allot about 20 percent of your staff time each week to updating and adding new content. If you get a lot of engagement with your social media, you may want to invest more time into that channel.
Also consider if there are any new platforms you want to integrate into your marketing and communications strategy, whether that be starting a TikTok account, adding a YouTube channel, or doing a new direct mail campaign. As new technology emerges and people latch on to new forms of communication, you must determine if those are something you want to pursue as an organization.
4. Include a Timeline
Include a schedule of activities, important publications, and campaigns that are top priorities for your organization in the coming year. For example, you may do a quarterly printed newsletter, a volunteer drive in the spring, a recurring donor campaign in the summer, an annual appeal in the fall, and a large fundraising event in the winter. If you have some regular goals—such as posting on social media once or twice per week or sending out a monthly enewsletter—also identify those activities in your communications and marketing timeline. Your plan should also touch on one-off projects, such as redesigning your nonprofit website or spreading awareness about a major capital campaign
Of course new things may arise during the year or something could happen that would require you to shift your target dates for a campaign or project. However, having a preliminary schedule around important communications strategies—and the necessary steps to make them happen—will keep your team members on the same page and ensure you have the proper lead time to create messaging, collateral, and tools. You also can double-check for conflicts and overlaps and ensure everything is scheduled in such a way that you're not stretching your organization's capacity or over-saturating followers in one quarter and then not communicating with them frequently enough the next.
5. Set Goals and KPIs
Additionally, your plan should include specific and refined goals around individual campaigns, platforms, or strategies. The acronym SMART is often used for this goal-setting framework. That stands for goals that are specific, measurable, achievable, relevant, and time-based. Your goals may vary among individual campaigns or activities.
Along with SMART goals, choose what KPIs you will use to measure success. For example, as an organization, your metrics could revolve around spreading awareness; improving search engine optimization (SEO) on your website and increasing organic traffic; enhancing social media engagement; registering new volunteers; increasing blog traffic; increasing the open and click rates for your email marketing; or adding a new type of engagement.
Tracking these metrics and the outcomes of your communications strategies will allow you to fine tune them from year to year. You can rest assured you're investing your time and efforts in the most effective activities. And if something is not working, you can try a different strategy or replace a fizzled-out campaign with a new idea.
6. Determine What Assets and Materials are Needed
Next, your nonprofit marketing and communications plan should outline what will be needed for individual events, programs, campaigns, and other activities. Can you reuse some of your existing assets, such as photos and videos, or will you need to acquire new ones? Will you need to make posters, digital advertisements, mailers, invitations, social media posts, calendar postings and other assets? Your plan can address these questions, identifying what types of print and digital materials are needed and when.
7. Assign Roles to Team Members and Outside Help
Assign roles to different team members or highlight what is needed from them and when to keep everyone on the same page and allow for appropriate planning and preparation. All team members should have access to your communications plan.
Additionally, this will enable you to see if there are any gaps that can't be filled internally and if you'll need to hire an independent contractor or outside agency, such as a graphic designer, website developer, artist, or illustrator, to create specific materials.
8. Review Your Plan Throughout the Year
At the end of the day, your nonprofit communications and marketing plan is a roadmap, but it's impossible to predict what will happen in the future. It's important to review your plan every few months to see if you're on track or if the plan needs to be adjusted. If you're not meeting certain goals, or your organization has added a new program, or you need volunteers for a last-minute event, you may have to tweak the plan and figure out new ways to make progress in those areas that need to be addressed.
Taking Your Nonprofit Communications and Marketing to the Next Level
In the same way a budget can provide clarity and guidance for the development side of your nonprofit organization, a communications and marketing plan gives you a sense of direction and confidence as you decide how to utilize your limited time and resources in the most impactful way.
When you need support and assistance to carry out your organization's goals, our team at Third Angle can step in. We offer business marketing services to help nonprofits develop customized strategies around marketing and communications, along with an array of digital, print, and graphic design services to support your campaigns and connect them with the right audience.