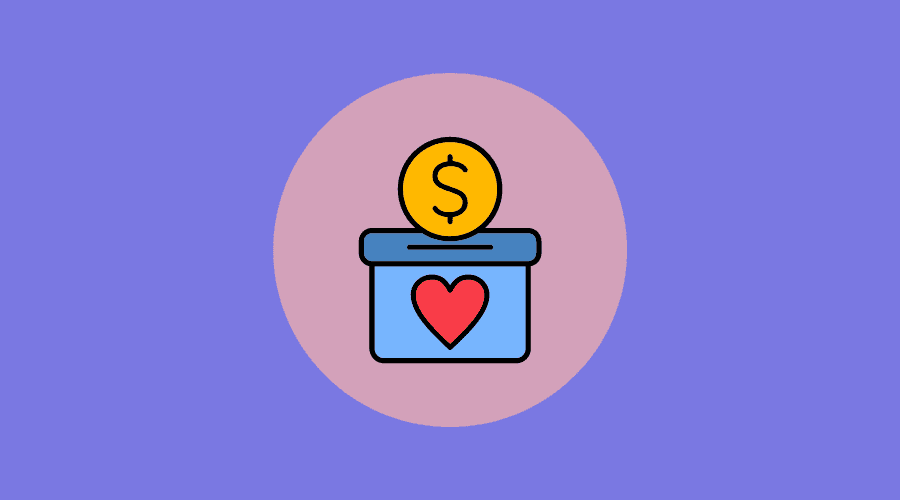 How to Properly Organize Your Nonprofit Fundraising Event for Maximum Success
Posted Jun 21, 2023 | Updated 3 months ago
Fundraising events are a key development strategy for almost all nonprofit organizations in the Colorado Springs area, whether large or small.
They not only serve as a way to raise money for your organization, but they also provide a venue for connecting with donors and supporters, collaborating with other local partners, and showcasing the impact you are having in the community.
How Do You Create a Successful Fundraising Event?
The thing about fundraising events is that they sure do take a significant amount of effort to both plan and execute.
You want to be sure that effort will yield a worthwhile return on investment (ROI) for your nonprofit organization in comparison to other fundraising campaigns you could use instead. How successful and beneficial your fundraiser will be depends on several factors, including the type of event you choose, how well it connects with donors, and your management of the event.
Here are a few tips for charity event planning to help you get the most out of your fundraiser:
1. Clarify Your Intentions from the Start
Charity events and activities can be used for a range of purposes: fundraising; meeting a new slate of prospective supporters; bolstering your organization's presence in the area and building awareness; networking and spreading goodwill; nurturing new and existing partnerships with businesses and organizations that share your values; and community engagement, outreach and education.
All are great motivations for event-planning, but if you try to accomplish each goal with a single event, you're not setting yourself up for success. As you're developing and planning your fundraising event, pick your main goals and prioritize them.
2. Choose the Lead for the Fundraising Event
Whether it's a team member or you contract with an outside fundraising event planner, you need one person to take the lead on planning. They may assign tasks to other team members and volunteers, but they'll be the main point of contact for sponsors, vendors, venues, entertainers, and other entities. There are benefits to both hiring an event planner and having a staff member take the lead. It depends on your capacity as an organization and the magnitude of the event.
For major fundraising events, a professional planner may have access to resources, contacts, experience, and knowledge that your team doesn't possess internally. However, you still need a team member to work alongside them and be the liaison between them and your organization.
3. Select a Fundraising Event that will Engage Donors
Sometimes, coming up with the perfect idea for your next nonprofit fundraising event is half the battle. There are so many different types of fundraising events, from the tried-and-true options—such as galas, silent auctions, fun runs, carnivals, golf tournaments, and banquets—to more unique and off-the-wall ideas—such as scavenger hunts, car smash fundraisers, comedy nights, and murder-mystery dinner parties. Often, organizations will start to adopt a couple signature events that are held annually or on a regular basis.
On the other hand, it's prudent to revisit your ideas from time to time and determine if they're still working or if you need something new and fresh to capture donors' attention. Use your key demographics as a starting point. Again, you might not be able to choose a fundraiser event that will interest and engage all your donors, but you can narrow down your options.
If your organization is supported primarily by older donors, they might like more traditional events, such as galas, exhibitions, and golf tournaments. If you're trying to engage the next generation of donors, you'll want something less formal and more funky and fun.
4. Set a Budget
Successful events also start by having a set budget and a defined fundraising goal. Determine not only how much you have to spend, but your potential funding sources.
Are you seeking grants or sponsorships for the event?
Will you need in-kind donations from vendors for food, supplies, promotional materials, raffle prizes, etc.?
Are you charging admission and what different levels will you use?
Additionally, prioritize your fundraising event budget. What items are non-negotiable? Which ones could be eliminated or cut back, if need be? With a carefully constructed budget, you're ready to start making purchases and taking action. 
5. Create a Schedule with Deadlines
Next, create a schedule that outlines all your key dates leading up to the event, from when you need to have a venue and caterer booked to when you want the event advertised on your organization's website calendar and when promotional materials should go out.
Your schedule also should note who is responsible for what task, so you can confirm with them at the deadline. Separately, create a day-of-event schedule. Write down all the details of how the day will flow, from arrival and setup to tear-down and cleanup. Give your team enough cushion throughout the day for transitions and unexpected occurrences without having big gaps where attendees will get restless.
These detailed itineraries should go to all volunteers, team members, and others who are helping you run the event, so they can know what to expect and what they should be doing when.
6. Have Contingency Plans
It's very rare for events to go exactly as planned. With that in mind, you can save yourself a lot of stress by planning ahead on a few key facets of the event. For example, if it's an outdoor event, do you have a contingency for inclement weather?
If your guest speaker or main presenter is unavailable at the last minute, who can fill in? Do you have a stand-by list of volunteers who can help out in a pinch if someone else has to cancel? Simply thinking through logistics and having a sense of how you will handle complications can make you feel more empowered and confident. If you're hosting a major fundraiser or it's your first time doing it, an abbreviated rehearsal at the venue is also worth considering.
7. Choose Your Registration and Promotion Methods
As you get closer to the event, you'll start putting in motion your methods of promoting the event and/or inviting attendees. If it's invite-only, you can send printed invites or arrange an email campaign with a link to online registration.
Beautiful, high-quality invitations add an elegant touch for special events with a limited guest list and an upscale atmosphere. However, online registration via your nonprofit donor database or an external event platform—such as Eventbrite, Whova, Eventbee or Cvent—offers a lot of useful and convenient tools for collecting payment and managing attendees.
If you're not limiting capacity but opening your event to the public, you'll want to promote more broadly through press releases, radio spots, a post on your website event calendar, social media, an eye-catching poster, a newsletter article, and other strategies.
8. Collect Feedback and Evaluate Your Outcomes
Before you launch your event, develop a strategy for following up with your attendees and thanking them for their contributions. You want your guests to feel appreciated, and it also can be an opportunity for sending a short survey or asking for feedback to help your team refine the charity event in the future. If you are doing a silent auction, raffle, or other type of giveaway that doesn't require guests to be present to win, plan for distributing prizes as promptly as possible.
Within a few days or a week of your event, take time to debrief and write down everything that went right, any unexpected challenges, and things you'd do differently. It's helpful to write down those details while they're fresh, particularly if your nonprofit wants to make the event an annual thing. It can be easy to forget feedback or your own impressions a year later.
Finally, evaluate the outcomes. Did you accomplish your fundraising goal, and the other objectives you identified? Why or why not? Can you make minor adjustments in the future or do you need to try a different fundraising event idea altogether? The answers to these and other questions can guide your development team going forward and ensure your getting the best ROI from event fundraising.
Planning Successful Fundraising Events for Your Nonprofit
There are numerous logistics to stay on top of when you're planning and executing a fundraising event for your nonprofit organization in Colorado Springs. Our team at Third Angle can help you with several crucial marketing tasks to lighten the load. With our suite of design, printing, mailing, and digital marketing solutions, we will work with you to successfully brand your event and spread the word to your target audience.