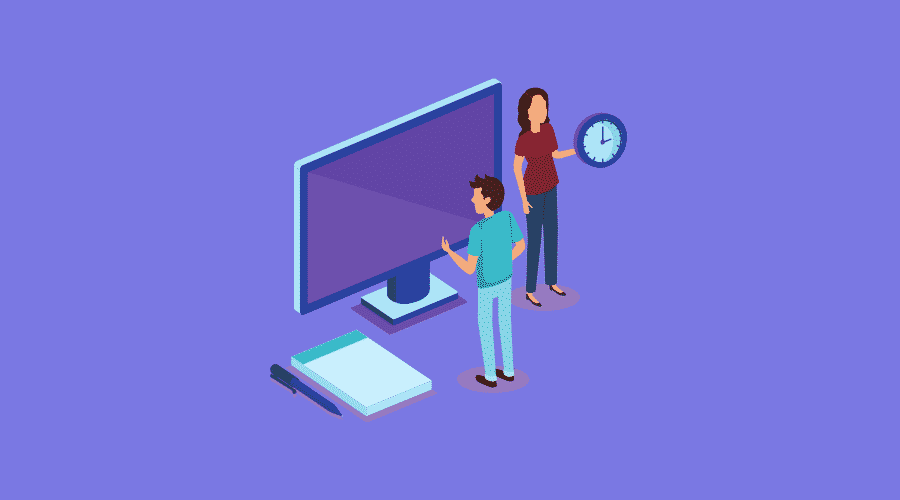 20 Best Landscaping Design, Management & Accounting Softwares
Posted Nov 17, 2021 | Updated 2 years ago
There are several components that contribute to cultivating professional success: industry expertise and specialized skills, broadening your customer base, and delivering quality results. On top of that, you need the right tools to get the job done—and done right.
For landscape designers and installers, you can make nearly each aspect of your operation easier and more efficient by incorporating professional landscaping software that augments the experience, talents and knowledge of your team.
Best Professional Landscaping Software Options
With the wide array of software choices available on the market, choosing the right tools for your trade can be challenging. There are several factors to consider when selecting software, including your budget and unique business needs, as well as the distinguishing features and capacity of the software.
Here are some popular and useful software to consider for various tasks associated with landscaping services, including landscape design, project management, accounting, scheduling and customer relationship management:
Landscape Design Software
1. PRO Landscape
PRO Landscape is arguably the best-selling design software for landscaping architects and contractors. This software can be accessed on any platform or device. PRO Landscape offers two landscape design apps: PRO Landscape Contractor App and PRO Landscape Companion App. Some key features include: photo imaging, computer-aided design (CAD), 3D renderings, one-click proposals, lighting design and free lifetime support.
2. SketchUp
SketchUp is another popular 3D Design software with a robust toolset to use for professional landscaping design. SketchUp offers a few different plans at different price-points, so you can select the one that's most suited to your business needs and volume. The software includes a nifty geo-location tool so you can incorporate accurate terrain imagery to work with.
3. SmartDraw
SmartDraw isn't as versatile as the other design software, but it enables you to develop a variety of diagrams and charts and draw plans. For landscaping architects, the software can be used for creating schematic diagrams for your projects. It's also easy to share ideas and collaborate with your team.
4. AutoCAD
AutoCAD has long been listed as one of the most versatile and popular landscape design software. You can draft, annotate and design precise 2D and 3D drawings. Another appealing feature is the ability to automate tasks, such as comparing drawings, creating schedules, and adding blocks.
Field Service Management, Scheduling and CRM
1. HouseCall Pro
HouseCall Pro is the No. 1-rated mobile software to run a home service business, such as landscaping design and installation. Through this app, you can oversee numerous tasks, from scheduling and dispatching a team to invoicing and collecting payment. You can start with a free trial if you want to test how this software works for your business.
2. Kickserv
Kickserv is another popular management tool for service professionals. Introduced in 1994, Kickserv has evolved into a fine-tuned business software that can help your company enhance customer relationship management (CRM), respond to online service requests and manage leads, oversee jobs and scheduling, and much more via a web-based platform that uses cloud architecture.
3. FieldPulse
FieldPulse's easy-to-use field management software is designed for small businesses. From this one app, you can maintain customizable customer records, create estimates and invoices, and manage scheduling and dispatching. FieldPulse also provides a customer support team to address technical issues and ensure you're getting the most from the software.
4. Service Fusion
You can run your landscaping design business from anywhere with the Service Fusion app. This software offers the ability to consolidate multiple systems into one platform to decrease operational costs and increase efficiency. There are several plans with flat-rate pricing so you can choose the option that fits the size and budget of your business, with potential to add features as you grow in the future.
5. ServiceTitan
ServiceTitan is another all-in-one software for residential and commercial landscapers. The system lets you manage each aspect of your business, including: customer services, scheduling, reporting, dispatch, scheduling, sales, marketing, payroll, payments, accounting and inventory.
6. Jobber
You can start with a free trial of Jobber to see if this software helps you provide better customer service and stay more organized through each stage of a landscaping job. Jobber also offers free one-on-one product coaching to get you started, long-term customer support, and access to a private Jobber Entrepreneurship Group where you can ask questions and get insights from other landscape professionals.
7. mHelpDesk
As a top-rated field service solution, mHelpDesk allows you to automate CRM, billing, reporting, invoicing, quoting and dispatching. With access to both a web platform and mobile app, you can seamlessly manage operations on the go and improve efficiency as a landscaping contractor.
8. Service Assistant
Real Green's Service Assistant software is designed to meet the demands of busy service professionals who are juggling several balls at once. As a popular CRM software, Service Assistant helps you maintain detailed customer records and automate daily operations from any device at any time.
Accounting Software
1. QuickBooks
QuickBooks, by Intuit, is one of the most popular and trusted accounting software for small- to medium-sized businesses. You can incorporate an individual solution from QuickBooks or combine QuickBooks solutions, based on your individual business needs. You have access to a live bookkeeper if you want assistance organizing your company's books.
2. Xero
Xero accounting software lets you run your business—including viewing reports, reconciling accounts, sending invoices and creating expense claims—from anywhere using the mobile app, your Mac or PC, or a tablet. The system also enables you to collaborate with your team in real-time.
3. Aspire
Aspire integrates with your other business solutions to promote ease and efficiency. Some of Aspire's most appealing features for landscape professionals include: e-commerce and payment processing; automated accounting; and mobile wallets that connect your account to Google Pay and Apple Pay.
Project Management Software
1. Buildertrend
Buildertrend is a household name for on-the-go contractors, such as landscape designers and installers. This project management software connects team members and improves efficiency. Buildertrend seamlessly integrates into your other platforms to work alongside the operational tools you're already using.
2. CoConstruct
CoConstruct is another favorite when it comes to project management software. It allows you to track projects from start to finish—from your office or the field—to better serve customers and optimize your process. With features designed to boost communication, streamline financials, and simplify project management, CoConstruct is a highly valuable tool for landscaping contractors.
3. Asana
Asana helps you stay organized and connected with your team, especially when you are rarely working in the same physical space. Through this app, you can coordinate tasks, set deadlines, and customize your workflow. It also connects with other apps for streamlined communication, coordination and collaboration.
4. Teamwork
As a project management app, Teamwork balances functionality, price and ease of use. The system is customizable and flexible and there's a short learning curve—meaning your team is more likely to utilize the software to monitor project progress, track billable hours, assign tasks and collaborate.
5. Toggl
Toggl can also be used for time tracking and project job costing. It even has features to simplify the hiring process. It all depends on what you need to run your design-build landscaping company efficiently. You can choose one solution or multiple, and the system integrates with other apps and software.
Business Solutions for Landscape Professionals
There are numerous tools that can help you do what you do better and more efficiently. This translates into better customer service and project outcomes and increased profits. Along with software designed to streamline operations, you can also integrate tools that improve your marketing strategy. Third Angle lets you customize your marketing solutions to cater to your specific audience and meet your unique needs as a landscaping professional.