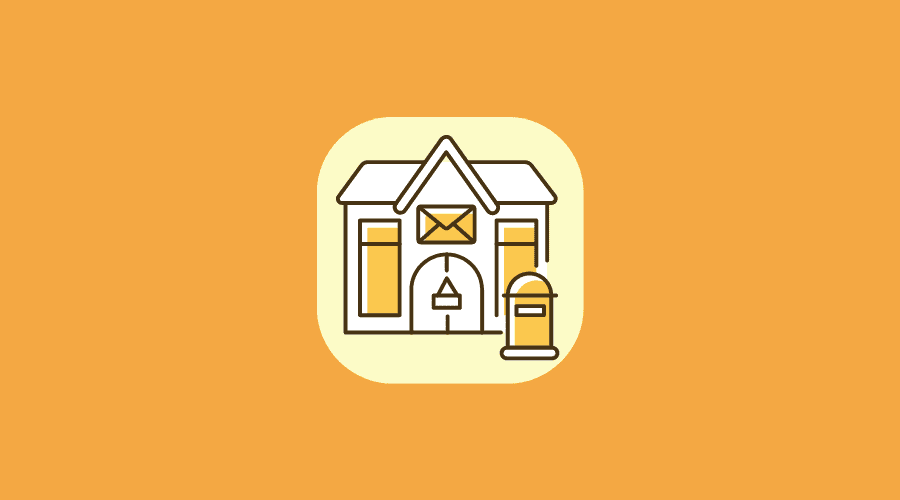 Using Real Estate Postcards and Direct Mail to Generate Real Estate Leads
Posted Sep 6, 2023 | Updated 2 weeks ago
Real estate professionals have a unique role to play in shaping the Colorado Springs area, as you assume the task of helping individuals find the right home or sell theirs to a new resident. Your success relies heavily on the relationships you build.
Even if individuals aren't yet ready to purchase or sell a home, they eventually may be. And you want to be top-of-mind when that time comes. Additionally, you want to be the professional they recommend to family members, friends, or coworkers who are looking for a new place of residence or want to put property on the market.
Direct mail can be a highly effective marketing channel for bolstering your local presence, cultivating relationships, and generating new leads. It not only has a high return on investment (ROI) compared to other marketing alternatives, but it also provides an opportunity for personalization, direct connection, and positive brand reinforcement.
Why are Postcards and Direct Mail Effective for the Real Estate Industry?
When it comes to direct mail for real estate, two of the reasons for its marketing success include relevancy and accuracy. You have both creativity and control when it comes to the type of materials you design and who receives them.
Here is a closer look at some of the reasons you should be using postcards and direct mail to generate leads for your real estate business:
1. Conducting a Targeted Campaign
One of the best arguments for real estate postcards and mailers is that they allow you to conduct a very targeted campaign that engages directly with individuals and businesses of your choosing. You can design mailers that are tailored toward residents from specific geographical areas or who share certain demographics, including age, family size, income, employment status, or housing status. A lot of this data can be collected, even from third-party sources. Additionally, with the help of the right mailing list, whether it's created in house or purchased, you can make sure your materials are being distributed directly to those individuals who most align with your target audience based on that data.
2. Reaching Customers Directly
Along the same line, since you're mailing a letter, postcard or other material directly to the individual's home or place of work, the odds are high that they will see it. This may be giving them a first impression of your brand or you might be building on previous marketing touches. Either way, it's great for brand exposure and fostering awareness, especially if you've carefully selected your audience. Additionally, industry professionals might use a real estate postcard marketing program to develop campaigns aimed at advertising new listings; promoting an open house or other event; following up with past clients to stay fresh in their minds; featuring for-sale-by-owner (FSBO) properties; targeting renters as potential first-time buyers; or offering valuable resources, such as a comparative market analysis (CMA) or seller valuation, to reinforce your standing as an industry expert.
3. Adding a Personal Touch
The average response rate for postcards and mailers is about 2 to 4 percent. Personalization can significantly increase your response rate. As a result, the best real estate postcards are those that take a customized approach. In fact, when designed properly, postcards and other mailers can feel less like junk mail and more like a meaningful note or alert from a caring neighbor. A very simple way to personalize a postcard or other mailer is including the recipient's name in the address and content. But your campaign may go beyond that. You might change the images, text, and/or offers based on which part of Colorado Springs the recipients live in, or their household size, or their gender identity. You could even go as far as to add a short note or hand-written line for those recipients on your list that you've had some interaction with in the past, to further strengthen your personal connection to them.
4. Increasing the Shelf Life of Your Marketing
People tend to keep mail around for a day or so, on the table by their door or a work desk. This increases their exposure to your name or your company's name, giving it more time to sink into their memory. And if you embellish your postcard with an extra special touch or include something with your direct mailing—such as a magnet—people are prone to keep it around even longer. For example, your postcard could include a map with must-see attractions in the Colorado Springs area, a list of upcoming local events, or a coupon to an establishment that's in the neighborhood of a new listing. Little extras like these can motivate the recipient to hold onto your material longer.
5. Following Up on Leads
There are several ways to track and follow up on leads that are generated by your direct mail campaign. Many direct mail services will let you monitor your campaign, including how many mailers were distributed, how many get returned, and other important statistics. This information not only helps you improve your mailing lists, but you can witness the effectiveness of the campaign. In terms of following up on leads from the campaign, you can use unique landing pages, URLs and QR codes to drive traffic online, where leads can fill out an informational form or send an email that includes a coded subject line. If you're inviting recipients to an open house or other event, ask them to bring the mailer with them to be entered into a drawing or to receive some other incentive. Strategies like this give you the opportunity to gauge the effectiveness of the campaign and identify which leads have more potential.
6. Flexibility with Your Design Options
Direct mail offers a variety of options for real estate professionals and agencies, and you have quite a bit of control over how much you spend. Depending on your budget and the purpose of the campaign, you can send out postcards, brochures, flyers, letters, or larger envelopes that include multiple items. In general, postcards are a relatively cost-effective marketing method, because they're small and don't require an envelope. You can send a higher quantity at a lower price point, compared to other types of materials. The U.S. Postal Service has an online tool where you can estimate the cost of your next direct mail campaign, or you can consult with a printing company in Colorado Springs to optimize your real estate mailers to meet your marketing goals and stay within your budget.
7. Automating Your Direct Mail Campaign
Another benefit of using postcards or other direct mail campaigns to generate leads is that the whole process can be automated, making it a fairly smooth marketing strategy for busy real estate professionals. There are numerous services you can use—including USPS or those offered by a local printing company—to develop your campaign and distribute your materials. From USPS's online route selection tool for Every Door Direct Mail (EDDM) to in-house design services at local printers and ample outlets for purchasing mailing lists, there are numerous resources available to aid you in creating and implementing a direct mail campaign for your real estate company.
Designing Your Next Lead-Generating Direct Mail Campaign
If you want to integrate postcards or other direct mail into the marketing strategy for your real estate business in Colorado Springs, consider teaming up with a local company like Third Angle. We can help you not only create a real estate postcard or mailer with a compelling design and message, but we'll handle the production and drop-off, as well, to ensure your items get to the right people.