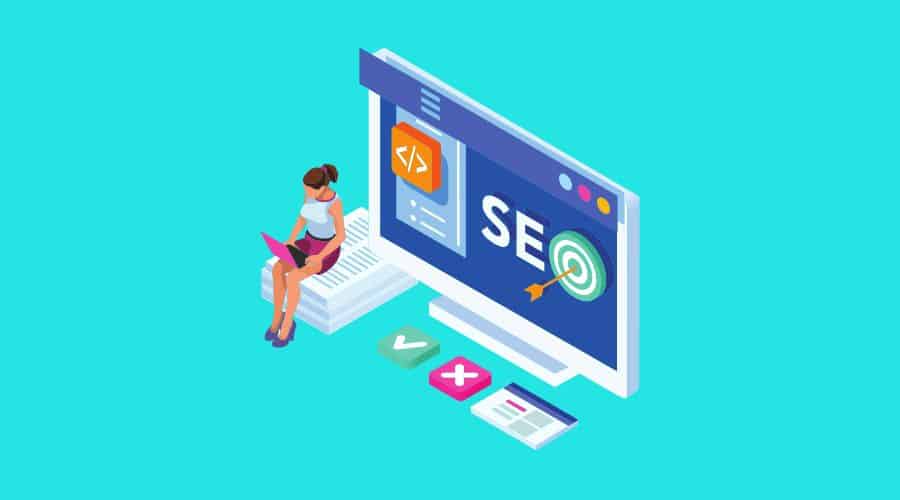 SEO for Dummies: A quick and easy guide to getting quick wins
Posted Sep 15, 2022 | Updated 9 months ago
If you own a business, chances are you've been told the same thing as every other entrepreneur – SEO (search engine optimization) can be crucial to you and your business's success. But what does SEO mean? How do you optimize for it? Where do you start? These questions might have popped into your head as you tried to learn about SEO. But like many other busy owners, you're short on time. That's why we created this SEO for Dummies guide to help you learn the essentials of SEO and get some quick wins so you can see, firsthand, how SEO can help your business's bottom line. So here are some SEO tips for small businesses, let's begin!

(and just as a side note… we're not calling you a dummy, it was just a catchy name 😉)
Why should you care about SEO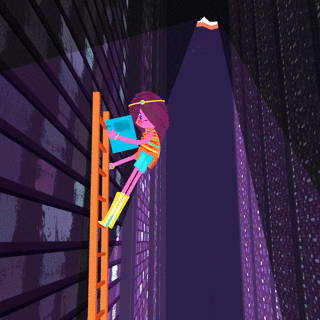 We all know that Google can tell you pretty much everything you need to know, didn't want to know, and who the great businesses are in your industry. So the real reason why you should care about SEO for your small to medium business is that, when done properly, can help deliver quality leads and sales straight to your business.
The reason some websites show up before others, on search engines, is because of how optimized a website is for the search engine's website crawlers. And if you're wondering why your website is not ranking well is because of SEO.
1. Most of your competitors are doing it
All things being equal, if you are a plumber, do you want people going to your website for water heater repair, or would you prefer that they go to your competitor's site because they found them listed on the first page (and your site was not) when they searched for "water heater repair"?
2. SEO is cost-effective
If you apply SEO principles and strategies to your site that are organic, you benefit from the listings without having to pay for clicks on links to your site.
3. Search engines are constantly tweaking and refining their algorithms
Modifications to your website that brought great results a few months back may no longer be providing benefits and may even be penalizing your results.
4. Generate sales
If you depend on your website to generate leads or sell your products or services, it's important to know the keywords that are being used to search for your products and services. Because, if you don't, you'll lose out on potential sales.
The Basics of SEO (don't worry, it's easy)
What is SEO?
SEO stands for Search Engine Optimization and is the process of improving a business's online prescense to increase its organic visibility on search engines. When done properly, it can improve both the quality and quantity of website traffic over time. SEO can also be one of the most affordable and future-proof ways to grow and maintain your online authority.
How does SEO work?
To avoid overly complicated technical jargon I'm going to use a quick story to help explain how SEO works to help businesses.
Let's say your business is running low on your custom multi-part work orders and you need to order more but your previous printer went out of business. (I know, very specific, but you catch my drift. Your business needs something.)
You open up almighty Google and type in, "local printer near me". After entering, you're presented with a plethora of different local business profiles, websites, directories, and so on, all based around your keyword, "local printer near me".
The reason certain businesses rank higher is that…
They've used the keywords, "local printer" in their website's content
They're listed as a printing company on their Google Business profile
They're near your physical location
How to improve your business's SEO
When dealing with your own SEO there are 5 key components to keep in mind if you want optimal results.
1. Make sure your business claims your google my business listing.
A google business profile consists of contact info such as an address, phone number, and a brief description of what your company does. This is also the place where you can show your business hours, website info, reviews, and more.
2. Ensuring Consistency across all platforms.
Make sure your basic information is correct and updated on your Google Business Profile, Website, Social Media accounts, and any print materials that may have your contact information. Make sure that you list this information the exact same way on each of these sites and platforms.
3. Engaging and creative content
Whether it's graphics, videos, or infographics make sure your content is relevant to your company and the services you offer.
4. Make sure you have technical SEO practices in place
This allows you to improve page load speeds and apply to format.
5. Having Social Media accounts with relevant content.
Allows your business to engage with your target audience.
Examples of business website ranking high in Google searches
You may be asking yourself what's the endgame look like. Will search engine optimization really help my website grow? The short answer is… yes. But because we at Third Angle like to be thorough, here are two examples that support my point.
Global Gates
Take a look at this case study for Global Gates. When we started this project audited the entire site to help us determine where we needed to start and how we can help this client build organic visits. After reviewing the results of that audit it was clear the best solution was to restructure and rebuild the entire website from the ground up. Their existing site was built up over several years and that led to a haphazard website structure, plus their use of keywords was minimal or too generic so they did not rank well.
To remedy this problem we created a new website structure based on the hierarchical format that would break their site down into logical content 'buckets'. Next, we completed some keyword research to expand on their existing keywords so they could drive more organic traffic. As a result, within 6 months after beefing up its SEO game, Global Gates saw a 105% increase in its overall web traffic.
JRick Lawn & Tree Care
Another example of great SEO is when we were able to help our friends over at J Rick Lawn and Tree Care. For their 2021 season, they hoped to gain new sales leads and increase traffic to their website based on a new service they recently added. So we add a new page to their website dedicated to offering this new service that was optimized for the major search terms used.
In addition to creating that page, we expanded their other service pages to have pages for each service. All of this helped J. Rick Lawn & Tree Care increase their website visitor acquisition by 63% overall and nearly 42% visits from organic searches alone.
The evidence is clear and definitively shows how search engine optimization can help your business grow online.
What Not to Do
You've been told this whole time what to do and things to keep in mind when working on your SEO, but what about the things you shouldn't do?
1. DON'T…Forget about your website content.
We know creating content can be difficult at times however it's best practice to every once in a while go back and give your content a facelift. I recommend it at least once a year. Always make sure that your content is relevant and accurate and answer questions you know your audience would ask. When you do add new content make sure you track how well it performed. This can be done in a variety of ways but Google Analytics is a common standard. And finally, keep in mind that your keywords and other SEO efforts can age quickly. Just because you "just address" your SEO a year ago doesn't mean anything. Search engines change quickly so it's good to address SEO at least twice a year.
2. DON'T… Use keyword stuffing
It may seem like a great idea to cram a ton of keywords into your content…It's not. This practice was okay at the beginning of the millennium but now can result in your website being entirely blacklisted and removed from search engine results. It's best to focus on the needs of your non-AI, human, audience.
3. DON'T… Ignore your meta's
Meta titles and descriptions are the content that is displayed in search engine results pages, SERPs for short. Metadata is important because it provides top-level information for users and can generate higher click-through rates when done properly. However, metas are considered the promotional copy in Google so don't solely rely on them to get eyes on your web pages.
4. DON'T… Get the cheapest web host
Bad hosting can lead to so many issues that it could be its own post. In fact, hosting your site on a bad host can actually lead to lower rankings in searches. That's because lower-quality providers can commonly have server problems which lead to slow load times and can lead to security issues. Both of which are ranking factors for Google.
5. DON'T… Ignore your website's security
Speaking of security… it's important. Like many web browsers AND search engines won't show your website at all if it doesn't pass their security checks important. Beyond having a reputable web hosting provider, installing an SSL certificate has become essential. To say it another way, you need to make sure your website has a closed lock icon or an HTTPS:// before your website.
Final Thoughts
I hope you found this SEO for dummies guide to be helpful. Overall, SEO may seem like a daunting task, but it's important for your business. Great search engine optimization ultimately helps your customers find and contact your company… and not the competition. 😉 If you have tried to do your business's SEO and want to scream every time you do something, Reach out! Third Angle offers some of the best SEO services for small businesses in Colorado. We can also help with website optimizations and Local SEO services. But even if you don't use us, when looking for an SEO expert for hire you now have the knowledge to ask the right questions.