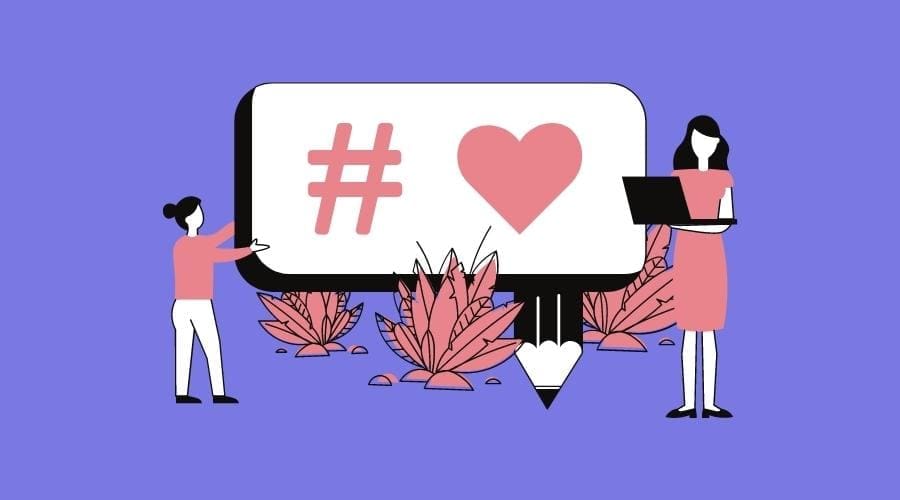 The Ultimate Guide to Social Media for Landscapers
Posted Dec 8, 2021 | Updated 2 years ago
Love it or hate it, social media is here to stay as a tool for increasing brand awareness and keeping in touch with the public.
In this day and age, when prospective customers hear of a new business, one of the first places they search for more information is via social media. Further, depending on the industry, upwards of 2 in 3 prospective customers determine whether or not to engage in a sales conversation based on your social media. That's a consumer behavior you can use to your advantage as a landscaping design and installation company. It starts by optimizing your public-facing communications and creating a comprehensive digital marketing strategy with a strong social media component.
Social media platforms, from Facebook and Instagram to YouTube and Google, give you the chance to give customers a closer—and typically more casual—look at your company, from your individual team members and slate of residential and commercial services to various in-progress and completed projects. You also can share industry news, home improvement tips, and other high-value content to establish your landscaping design business as a thought leader.
In order to make the most of social media, it's important to tailor your messaging and content to each specific platform and audience. For example, LinkedIn functions differently and typically reaches a different audience than Instagram, but both offer valuable marketing potential.
To help you evaluate and develop your social media strategy, here is a closer look at the big players and how you can optimize your use of each one.
1. Facebook
Facebook has had its ups and downs over the years, but research shows it is still arguably the best social media platform to market a local business. It's an especially useful tool for residential landscaping companies, whose clients are likely to search for businesses or to get recommendations from family and friends on Facebook.
You can use your business' Facebook page to promote your services, provide photos of ongoing or completed projects, and spotlight promotional events. Additionally, Facebook enables you to share links to news articles or industry-related content that both provides value to prospective and existing customers and boosts your reputation as an industry leader.
Another beneficial feature on Facebook is the review section. Past customers can share about their experience with your business, giving prospective customers a deeper look at your services and how you operate. Even if you get negative reviews, you have the opportunity to respond and transform the narrative into one that paints your business as responsive, professional and thoughtful toward its customers.
To get the most from your Facebook page, incorporate plenty of visuals, including photos and videos, and make sure they are the right resolution. Users are more likely to interact with a post if it includes a visual component. You also can set up photo albums for each project you want to promote. Include high-quality before-and-after shots and pictures from different angles.
Here are a few examples of compelling Facebook posts from landscaping companies:
2. Instagram
Instagram, Facebook's increasingly popular sibling, is another valuable tool for residential landscaping design companies—particularly if your target demographic is populated by millennials, who happen to be the rising demographic purchasing homes. Sharing links on Instagram is less optimal, because they're not easy for users to access. Instead, your Instagram account is all about the visuals, and your visibility through hashtags. That means high-quality videos and photographs showing examples of your best projects or highlighting promotions.
Instagram users also prefer a "people" element, which means you can benefit by including shots of your team members at work or pictures of satisfied clients with a couple quotes from them as a caption. Let your Instagram followers feel like they're getting to know you and your brand from the inside, out.
When marketing on Instagram, make use of hashtags to expand your audience and get more reach. Users outside your immediate network can see your posts if they are already following or intentionally search for specific hashtags, such as #landscaping, #landscapedesign, #landscapearchitecture or #landscape art.
Since Instagram doesn't have the extensive "About" section that Facebook does, you have to be strategic with your bio and username. You have 150 characters for the former and 30 for the latter. For inspiration, here are a few examples of Instagram bios:
Facebook and Instagram are developed to work hand-in-hand. From Facebook Business Suite, you can schedule and publish posts to your Instagram account. From your Instagram account, you can cross-post to Facebook. It's also helpful to use the same handle for each account for consistency with marketing and ease of finding your company on the platform.
Additionally, Facebook allows you to cross-post your Instagram stories and reels to Facebook, and they've been testing a new feature that would go the other direction. Similarly, you can "boost" posts on both Facebook and Instagram through Facebook Business Suite's Ad Manager.
To help you get started with your company's Instagram page, here are a few post examples:

3. LinkedIn
LinkedIn is better suited for commercial landscapers who want to network virtually with vendors, suppliers, partners, associations, their community, and potential clients but not quite with the informality of Facebook or Instagram. It is geared primarily to building, sustaining and reinforcing professional relationships and requires its own unique approach.
There are quite a few functions that LinkedIn can fulfill for businesses. It enables you to participate in industry discussions, post engaging content, grow your reach with professional connections, take part in professional development, and build brand awareness.
You have to be careful about spamming your LinkedIn business page with aggressive advertising and sales pitches. Instead, focus your marketing strategy on sharing robust content that provides value to your partners, peers and highly targeted customers. That includes high-quality content curated for your landscaping business, such as a guide or whitepaper; articles written by other industry professionals or relevant agencies and organizations; and other content that established your brand as a thought leader in the landscaping arena.
With sponsored updates, you can pay to push your LinkedIn post onto an individual's feed based on customizable demographics, including age, location, gender, job title, company name, skills, schools and groups.
Don't forget to also give a face to your employees by having them create their own profiles that include their job title with your company, their relevant skill and job history, and their certifications. They can also acquire endorsements and give and receive recommendations. This will draw more people into your professional network and also reinforce the quality of your team.
Posting educational content and thought leadership forms of content using the built-in LinkedIn Articles feature is another avenue to leverage the social media platform AND increase search engine visibility for your brand. We recommend that your company brand and your individual employee leverage this feature.
It is also wise to require your employees make note of any industry specific certifications and accreditations they hold in that section of their personal LinkedIn Profile. You can further supply a company wide LinkedIn banner image to increase the cohesiveness of your brand while your employees are individually contributing to your company marketing efforts.
To help you get started, here are examples of LinkedIn posts from other landscaping design companies.
4. YouTube
YouTube is another valuable—yet often under-utilized—marketing tool for both commercial and residential landscape designers and installers. Ease of entry, low cost and popularity among users make YouTube a worthwhile addition to your digital marketing strategy. Unlike Facebook and Instagram, your well-curated and purpose-driven YouTube channel can be a place for posting longer videos packed with more information. However, these videos can also be shared on your Facebook page and embedded into your website as part of a comprehensive strategy.
With YouTube, you can post videos that are primarily promotional, including interviews with staff members, tour of your facilities, or on-the-job footage with a preview of the final project. Sometimes, you—and your customers—may prefer a more subtle approach.
One popular strategy is to create simple how-to videos, share industry insights or little landscaping tips relevant to property owners in your region. These will provide more value to the user, while also promoting your brand, highlighting your services, and demonstrating that you are knowledgeable, professional and care about your customers, not only your bottom-line.
This kind of YouTube strategy builds trust faster, but bear in mind, YouTube videos are intended for all the world to see, so implementing some Local SEO focused naming conventions in your video titles and descriptions will help better qualify the visitors to your video. Quality over quantity of views is the intention here.
Some best practices to follow when curating your landscaping business' YouTube channel include:
Decide on the main purpose of your YouTube channel and develop a content strategy to support your goals
Brand your YouTube channel as you would your website, incorporating a consistent description and brand imagery
Actively manage your channel by responding to comments on posts and deleting comments that appear to be spam
Post videos that are roughly 1280×720 pixels and fit with YouTube's player aspect ratio of 16:9 (known as widescreen)
Try to keep your videos to 15 to 20 minutes long
Develop content based on YouTube keywords by searching different keyword phrases and utilizing the recommended results for inspiration
Use tags on your channel and your individual videos
Commit to a consistent and realistic publishing schedule
Be informative and engaging
Use anchor tags and internal linking  with do-follow links to help your content rank higher on search engines
Embed the content onto a page on your website
Here are some YouTube content examples:
5. Google Business Profile Posts
Like YouTube content, Google Business Profile posts are great for both commercial and residential landscapers. These posts—when done right—can motivate prospective customers to click on your website for more information about your landscaping design and installation company.
The text, photos and videos that you post will show up for viewers in three main Google Business Profile locations, including Google search engine results pages; the "From the Owner" section of your profile for viewers using Google Search and Maps; and in the "Overview" or "Updates" sections in Google Maps and Search for mobile users.
Currently, the platform offers five different types of posts, including "offers," for promotional-type posts and sales updates; "hours updates," which is increasingly helpful during holiday seasons; "products," where you can highlight specific products or services with specifications and photos; "events," for providing details about upcoming events your are hosting, including the location and start time; and "what's new," where you can share general information, including descriptions, videos, photos, new blog articles and new services.
When you post to your Google Business Profile, here are some best practices to keep in mind:
Upload high-quality images and videos and add image descriptions
Post regularly, as old posts get regularly archived by Google
Keep your post caption to about 150 to 300 characters—even though 1,500 characters are allotted by the platform
Incorporate keywords and keyword phrases that will appeal to prospective customers
Consider adding clickable call-to-action buttons from their dropdown of options, like "Learn More"
Focus on clarity and maintaining professionalism, as this may be a user's first interaction with your company
Here are some examples of Google My Business posts from fellow landscaping companies:
Utilizing Social Media for Your Landscaping Company
Social media is a powerful tool to incorporate into your digital marketing arsenal. That doesn't mean you need to be utilizing every platform available. It's better to select a few that are suitable for the size and capacity of your landscaping business, as well as your target audience, and then optimize and manage them successfully.
Each of our personalized marketing and advertising services is designed to strategically and effectively promote your landscaping design and installation business within your community and to your ideal customer.
---