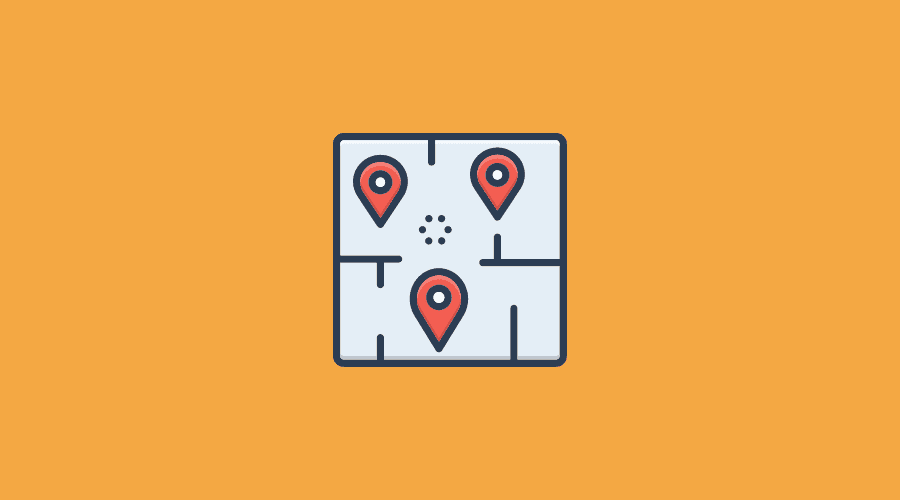 How to Use the USPS EDDM Route Map Tool for Direct Mailers
Posted Aug 9, 2023 | Updated 1 month ago
Sending out postcards and other physical materials to existing and prospective customers continues to be a popular marketing strategy for many local businesses in the Colorado Springs area.
While a direct mail campaign can require a larger financial investment compared to digital marketing, it also has the potential to be more effective if you focus on creating quality mailing materials and use research to select the best areas in and around Colorado Springs to target with your campaign.
How Does EDDM Work with USPS?
For a mass mailing, you can go the route of coming up with your own list of mailing addresses, labeling your materials, and sending them to everyone on your list. However, the United States Postal Service also offers a bulk mailing option known as Every Door Direct Mail (EDDM).
This service enables businesses in Colorado Springs to distribute a mailer to every residence (and business, if you like) within a specific ZIP code or targeted neighborhood. You don't have to buy or create a list of individual recipients, or even painstakingly create a list of every address. The USPS provides addresses for you depending on what routes you select for a given marketing campaign.
According to data from the postal service, 38 percent of shoppers say they want to support their community and local creators, and nearly 83 percent say they would rather support a local business than a large corporation.
Those statistics demonstrate the importance of connecting with individuals and businesses within your local service area to build awareness around your brand, share information about your goods and services, and build long-lasting customer relationships in your community.
How Do I Use the USPS EDDM Tool?
To help you get started with a new direct mail campaign, the USPS offers a convenient digital tool on their website. This digital tool allows you to search for neighborhoods within the Colorado Springs area where your existing customers are concentrated or identify new neighborhoods to target with your upcoming campaign. Then, you can use the filters to narrow down your selections based on specific demographics, including age, household size, and income.
Here's a few tips for using the USPS route selection tool:
1. Input a Zip Code or City/State
The first step is to search for routes by inputting a specific zip code or your city and state. The tool will highlight all the mailing routes within that zip code in blue and show them on the map. For example, if you search for zip code 80829, you'll see there are four different routes—represented as 80829-C002 through 80829-C005—as well as where those routes are located. In comparison, the zip codes 80903 and 80909 encompass significantly more routes because of population density. You can search for routes in multiple zip codes. Simply input all the zip codes you'd like to search, separated by a comma (i.e. 80903, 80909, 80917).
Another option is to put your business address and then look at the routes within an x-mile radius. This is a good option if you're a new establishment and you want to alert the surrounding neighborhood to your presence or just send out a friendly reminder to boost awareness.
Regardless of what you use for the initial search, you can then select which routes you want to target based on the ones that the tool has highlighted. It will tell you if those routes belong to one or more post offices, how many pieces of mail you'd have to create, and the approximate cost of postage.
2. Refine Your Search
The tool gives you several options for refining your search, based on various demographics. First, you'll need to choose whether you want to include only residential addresses, or residential and business addresses. At this point, the tool won't allow you to only target businesses. If you decide you want to distribute your mailer to both residences and businesses, it will affect the total number of mail pieces that you need to create.
From there, you can play around with the tool and see what percentage of a certain age demographic lives in your highlighted route. If you are wanting to hit specific age groups, you'll want to prioritize the routes that have a higher percentage of individuals in that age group.
The same goes for income. Depending on what type of good or service you're selling, it may be important to target individuals who fall within a particular income bracket.
However, these tools to refine your search are only to inform your decisions about which routes to choose. They give you insight into what demographics are more prevalent and where. Ultimately, if you select a USPS route, your mail piece will be distributed to everyone along the route. You can't send it out piecemeal or choose only certain spots.
Additionally, you might not be able to drop off all your mailers at a single post office. It depends on the routes you choose. If you choose a couple of neighborhoods that are in separate parts of the city, you may have to drop off to more than one post office.
3. Finish Setting Up Your Campaign
Once you've selected the routes in Colorado Springs for your upcoming EDDM campaign, click Next Step. You'll need to have a USPS account set up. From there, you'll determine your mail drop-off date, which you can choose as many as 30 days in advance. Tuesdays through Thursdays are considered prime drop-off dates, but it may depend on what you hope to achieve with your campaign.
You'll also pick your payment options. You can pay ahead of time and show proof of payment when you drop off, or pay at the post office when you go to drop off the mailing for your business. Additionally, it's best to partner with a designer and printer that is familiar with the EDDM process and can help ensure you're following appropriate EDDM guidelines. Who you partner with can impact the effectiveness of your direct mail campaign and make for a more smooth, efficient process.
Developing an EDDM Campaign for Your Colorado Springs Business
For small businesses and nonprofit organizations in Colorado Springs, a mass mailing campaign can be useful for various purposes, from establishing presence and announcing company updates to sharing promotions.
However, the idea of setting up an effective EDDM campaign with USPS can be a bit daunting, especially if it's your first time. Not only do you want to be sure you're targeting the right geographic areas and demographics with your mailing, but also that the materials adhere to EDDM guidelines.
That's why it's beneficial to work with a local printing company that's familiar with the process, such as our team here at Third Angle. We will work with you every step of the way, to define your mailing area, design and print a mailer, and analyze the results to increase yields further from future marketing campaigns.