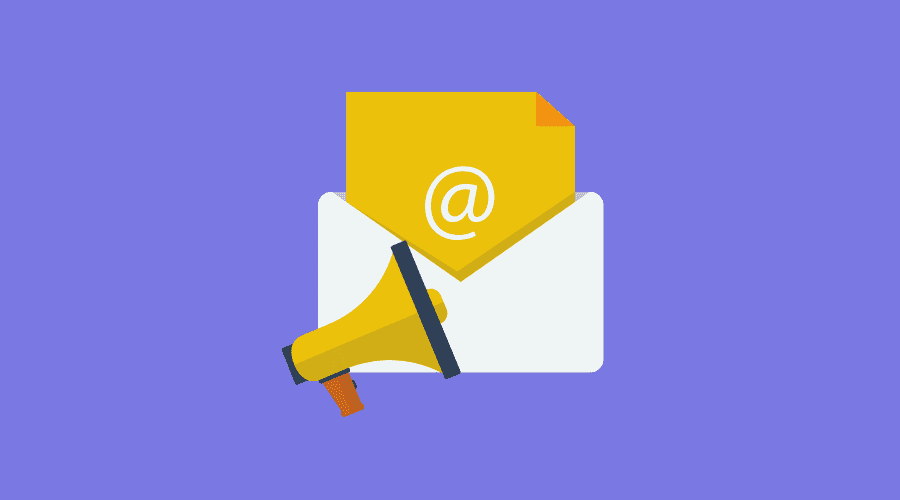 How to Quickly Duplicate an Email Campaign in MailChimp
Posted Feb 2, 2023 | Updated 10 months ago
One of the advantages of using MailChimp as part of your digital communications strategy is that it allows for streamlining and automation.
If you're running an email campaign for your Colorado Springs business through MailChimp, you don't have to start from scratch every time you want to send a new email.
If you've run a past campaign that you want to reuse, you can instead duplicate the campaign in MailChimp, creating an exact replica to then be modified as you desire. This means you don't have to invest as much time and effort into content creation and you can maintain consistency across your email communications to your customers.
Steps to Replicate a MailChimp Campaign
The process of replicating an email marketing campaign in MailChimp is simple and convenient. It only takes a few steps to get started:
1. Go to Your Dashboard
Start by logging into your brand's account on MailChimp, which will take you directly to your dashboard, or the home page from which you can undertake various activities. The menu on the left is where you manage content creation, view your past or ongoing campaigns, or manage your company's email lists and audiences. There are also options for viewing and editing your email campaigns.
2. Click on 'All Campaigns'
On the left-side menu, go to "All Campaigns." This will bring up an overview of all your future, scheduled and past email campaigns. You can peruse them in List View or Calendar View. You also can search for a campaign by name, type or audience to find the one you want to duplicate. That simply means it has a layout or design that you want to reuse for an upcoming campaign.
3. Replicate Your Campaign
The most efficient way to replicate your campaign is to view them all in "List View." Scroll down until you find the old campaign that you want to reuse. Next to the button that states "View Report," there is an arrow button that opens a drop-down menu for each item. On that drop-down menu, you'll see an option to "Replicate." Simply click on that button.
4. Customize the Duplicated Campaign
You now have a copy of the past email campaign that you're trying to duplicate. Everything will look exactly the same and it will be designated to go to the same audience. That may be what you want, if you're truly trying to duplicate the campaign. However, it might be that you want to replicate it but make modifications. Either way, you'll immediately be taken to the main page for the campaign, where you can edit the name, the recipients, the subject line, and the design as needed.
Renaming the campaign is essential to help you keep track of your various emailing activities. Updating the subject line and description ensures your email subscribers know they're receiving a new email, not just getting spammed with repeats. It also should reflect the updates or modifications that you've made to the inside content.
Additionally, double check that you don't need to make any changes to the recipients for your new campaign. You have the option to change your audience or select a different segment or tag.
5. Review and Schedule
As always, carefully look over your new email campaign to make sure everything is spelled correctly and that you haven't accidentally kept any old or outdated images or text from the original email. Use the Link Checker function, preview the layout in both Desktop and Mobile mode, and send a test email to yourself or other team members for review. Then Schedule or Send the new campaign.
Benefits of Duplicating a MailChimp Campaign
MailChimp's easy replication function enables you to save time and effort on your company's email marketing efforts while also standardizing your communications.
For example, if you send out a regular newsletter or company updates, you can design your layout once, choosing how you want to position various elements for optimal function and aesthetic. You might want to include a branded header or your logo at the top—with links to key landing pages on your brand's website—and contact information and disclaimers at the bottom.
As you go to prepare a new email newsletter or update for future months, you merely need to replicate a past campaign that already contains your standardized layout. You can then keep the components that you want to remain the same in your communications and switch out old photos, text content, and links for new ones.
Not only does this process make it easier for you to prepare new emails for ongoing or regular communications programs, but that consistency also enhances brand recognition and professionalism. Subscribers will start to find your marketing emails recognizable.
The same goes for campaigns built around a specific promotion, event, or service/product. You might want to send a few emails at intervals sharing information, highlighting a new feature, or reminding your customers about what's going on. However, you don't want to send the exact same email over and over again. The replication process in MailChimp lets you keep whatever content you want—such as your header or relevant graphics—but make any modifications to update the details or simply freshen up the language.
It's also handy if you previously ran a campaign, but you now want it to go to a new audience. You don't need to completely start over. This is useful if you send out things like a birthday email with a coupon or an introductory email to new subscribers on your email list. You can keep the exact same format and merely update the audience and make any other small modifications to reflect the new recipient(s).
Keep in mind: You can't change the campaign type of a replicated campaign in MailChimp. So you couldn't duplicate a Regular email campaign and then switch it to a multivariate or RSS campaign.
Improving Your Business' Email Marketing Efforts
Emailing marketing is still an integral part of professional communications for many small businesses in Colorado Springs. MailChimp provides a variety of tools and functions to help you enhance, automate and standardize your company's email marketing activities. If you need guidance to create branded marketing assets or implement new communications campaigns, Third Angle provides an array of business marketing services to help you grow smoothly and sustainably.