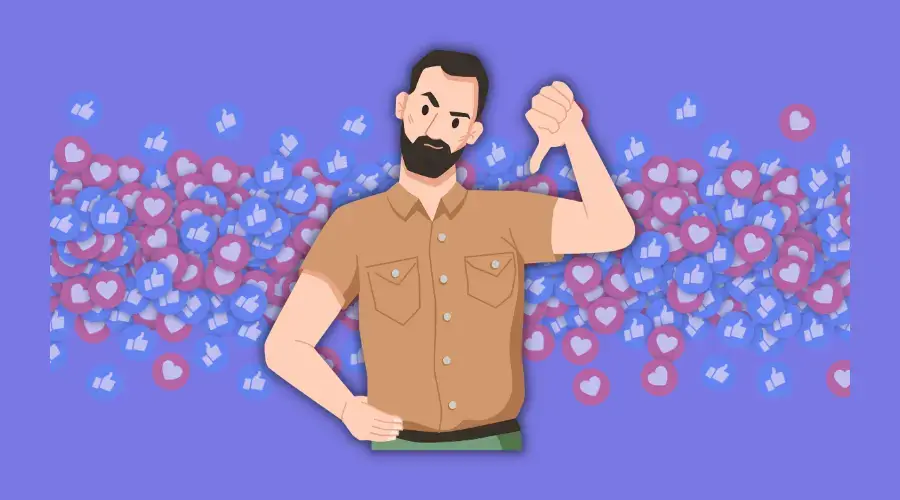 14 Ways to Market Your Business Without Social Media
Posted Sep 20, 2023 | Updated 3 months ago
Many small business owners avoid—or all-out hate—the idea of using social media platforms to market their products and services, but in recent years, doing so has become more important than ever.
That being said, there are numerous ways that organizations and businesses in Colorado Springs can connect with their customers while limiting the use of social media platforms, or using them as more of a supplement to your preferred marketing methods.
How Can I Promote My Business Without Social Media?
Maintaining a strong online presence is important in the digital age, but small businesses and nonprofits often have the advantage of being hyper-local and community oriented—you don't necessarily have to worry about reaching people on the other side of the country or outside the U.S. That means you have a wide range of marketing tools, both online and offline, to cultivate brand awareness and strengthen the local relationships that are vital to your growth.
Here is a look at some of the most effective ways to market your business while keeping social media at arm's length:
1. Beef Up Your Website
Your website should be your primary digital asset, as it is the means by which you can capture your brand identity, share details about your programs and services, attract prospective clients, turn visitors into leads, and much more.
Content marketing may be one of the most powerful methods of driving traffic to your website and creating opportunities for viral marketing. Around 82 percent of marketers claim to actively use content marketing to promote their brands.
However, not all content is equal. You must figure out what people want to read if you plan to benefit from search engine optimization (SEO) and increase your online traffic.
Consider what keywords trend in your industry and incorporate them into the text on your pages. Do some research, type in what you think people might search for, and then look at the People Also Ask section on Google.
Make sure you're using high-quality photos, alt text, a clean design, link building, meta descriptions, and other elements that improve the visibility, readability, quality, and aesthetics of your website. All of these elements will work in tandem to help increase organic web traffic and create more leads for your small business.
2. Add New Website Content on a Regular Basis
Additionally, you should be consistently adding fresh content to your website based on company developments and in response to current events, changing seasons, or other external occurrences. For many small- to medium-sized businesses and organizations, this involves hosting a blog with long-form content or a news section.
So, what should you write about on your company or nonprofit's blog?
Start by looking at what questions customers ask your team. What are their major concerns? If you can address those issues through videos and articles that use your expertise, you'll automatically have an audience while also establishing yourself as an industry leader. For example, as a home services or landscaping company, you could write posts about lawn care, DIY projects, and timely home maintenance. A wellness professional could write blogs about at-home self-care or new advancements in the medical field, making the information more accessible to laypeople. Additionally, figure out what current events are driving demand for your services and create content around those topics.
Make sure your content is focused on calls to action that encourage website visitors to explore the site further, book an appointment, get a quote, contact your organization, or make a donation.
Speaking of – if your website has been left untouched for years, now's a good time to have a conversation with us about what it will take to bring your website back to life as a functional element in your marketing efforts.
3. Use Regular Email Marketing
Email marketing continues to be a powerful tool, especially for companies and nonprofits that want to create very vibrant communities of supporters, customers, and followers. Most people check their email at least once per day, and for working professionals, that amount is significantly more, creating the potential for a significant return on investment (ROI). Plus, you have the assurance that your email is going directly to the recipient, rather than posting content on social media and hoping they see it (all while knowing that for most of your followers, they still won't).
You may opt to do a regular enewsletter—sending it out bi-weekly or monthly—or create individual campaigns around promotions, company news, and more. Whatever approach you take, the content should be tailored to your specific audience and provide them with value. It should be engaging, colorful, and informative.
If email marketing is a part of your business marketing strategy, you'll have to put intention and work into building an email list, creating segments, and developing purposeful campaigns, but that effort pays off in the long run.
4. Pay for Listings on Lead-Generation Websites
Additionally, you might make an effort to get your business website listed on industry-specific platforms and directories. For tradespeople and home services, examples include HomeAdvisor, Thumbtack, the Angi site (formerly Angie's List), and Houzz. For restaurants, stores, and service-based businesses, that includes Yelp, Opentable, and Trip Advisor. This element contributes to your local citation building efforts of a Local SEO strategy.
5. Conduct a Direct Mail Campaign Using Segmentation
Direct mail (as well as Every Door Direct Mail) is another tool to include in your company's marketing arsenal. People enjoy receiving physical mail if it is meaningful to them, and tangible materials like postcards, brochures, and letters tend to make a strong impression.
Keep in mind, however, that experts estimate around 95 percent of product launches fail, and thus many businesses lose revenue from a lack of appropriate targeting. How can you ensure you reach the right people who are most likely to buy what you sell?
Start by dividing your mailing list into segments. You can divide it up however you'd like, such as by age, gender, household size, or other demographic details. One of the most effective segmentation tactics is splitting your customers up based on past buying habits. If you know a particular audience group always buys new sweaters when you get them, send out a pre-sale notice to them so they can be the first to grab the new item.
A few other factors that can impact the effectiveness of your direct mail campaign include the quality and clarity of content; the timing of the mailing; and personalization techniques. Also, consider including QR codes that direct recipients to specific landing pages on your website to help them continue their conversion journey.
6. Create Door Hangers for Specific Neighborhoods and Demographics
Another strategy is creating and distributing door hangers. These might be more effective for businesses and professionals in industries such as real estate, landscaping and lawn care, and house cleaning and home improvement services, but restaurants and retailers can also utilize these types of print materials for local marketing.
Door hangers are fairly simple to design and print. The trick is choosing the right campaign or promotion. Maybe you simply want to introduce a new business to the neighborhood or try to increase your service area. A local graphic design company can work with you to identify the optimal message, visuals, calls to action, and details to include on your door hangers.
7. Add Logos to Your Vehicle
If you frequently drive around town for work, consider wrapping your vehicle or adding a decal that spotlights your brand. This is a marketing strategy often used by real estate agencies, construction companies, electric companies, and the like. But even small nonprofit organizations might add a vinyl decal with their logo and email address to a truck door. If you go this route, invest in professional design to ensure your product is high quality and visually appealing so it makes a strong, positive and lasting impression on those who spot your vehicle when you're out and about.
8. Turn to Traditional News and Marketing Outlets
There is still some value to using traditional outlets—such as radio stations, magazines, and newspapers—for advertising, especially for maintaining brand recognition in a local area.
You can work with a media placement agency to secure radio spots to announce upcoming events or news the public would be interested in. If you have strong brand equity and an established expertise, you might also be able to get on as a guest for local radio programs that relate to your industry, or even a podcast. If your company or nonprofit has big news that may impact the community, reach out to reporters at local news outlets with a press release or to see if they'll provide coverage.
9. Network with People at Events and Social Activities
The old-fashioned method of handing out business cards and shaking hands may seem a bit slower than reaching multitudes of people with a social media post, but it is also highly effective when it comes to building strong relationships. And that's critical when you're trying to grow your small business within the Colorado Springs region.
Attend meetings hosted by your local chamber of commerce or various business associations to meet other professionals, community leaders, and potential customers. Introduce yourself to new people and hand out business cards or share other promotional materials. You can even print cards with a QR code to a helpful resource on your website, instead of solely giving your contact information and hoping it doesn't end up in a stack on a shelf.
Additionally, you can network virtually via LinkedIn—which, yes, is technically a social media platform, but also quite distinct from TikTok and Instagram and can be helpful when used as a supporting method to stay engaged with people you meet with in real-life forums. This is a prime venue for sharing blog posts and content to strengthen your thought leadership. Others will see you as an industry expert, which strengthens the credibility of the brand you represent.
10. Host Events for Prospective and Existing Customers
If you can't find a good place to go, create the space for people to gather! Get people to stop by your business by hosting your own peer networking, open house, workshop, or panel discussion. Create an event that ties into your mission and highlights your services and programs.
If you run an animal shelter or wildlife rehabilitation center, host a meet-and-greet with some of the animals or a tour of facilities. If you're a conservation organization, invite people to volunteer. If you're a retail shop or art establishment, you could put on a business-after-hours soiree with light refreshments and giveaways. Even as a tradesperson, there are opportunities to collaborate with partners to lead a workshop or lecture to present on a topic related to your industry.
Events give you a chance to meet people in person, cultivate relationships, and make connections with potential leads. You can gather contact information and follow up with a direct mail campaign or targeted email.
11. Create Engaging and Informative Videos
While you may have an aversion to social media in general, we still need to talk about leveraging YouTube. Arguably, the site is a social media platform, but throwing some helpful videos up enables you to embed the videos on your website without consuming precious resources on your server.
If you really despise even YouTube or Vimeo, you can always stream the videos from your site. However, this practice isn't advisable as it can put a large load on your website and cause it to load slowly.
Why create videos? About 81 percent of marketers say videos help them gain more sales. Use videos to establish your authority in your industry. Answer questions, provide how-tos, and reveal new products and services.
12. Start a Referral Program
One of the most effective forms of marketing is word-of-mouth. Your customers should be so satisfied with you that they just can't help telling others. However, sometimes people need a reminder that you need help spreading the word.
A referral program gives your current customers an incentive to tell others about you. You get to reward the new customer with a small discount for trying you out and also give your current customer a thank you for telling the new person about your business. Just make sure the benefit is something you can afford and you'll still make a profit on the new business.
13. Post Yard Signs at Sites Where You Completed a Project
Show off a job well done and spread brand awareness by posting yard signs at a for-sale house that you're showing or by a lawn that your company treated. People in the neighborhood will see your landscaping, remodeling, or other type of completed work, and then associate your company with a job well done.
Just make sure you've received permission from your client (whether it's a private homeowner or business) and come to an agreement about how long you can keep up the sign. Make sure it is large enough to be visible to those driving by. The most important elements are your logo and brand name. You can include a phone number, but more than likely, neighbors and passersby will search for you online.
14. Send Out Text Messages
The amount of time the average person spends on their smartphone increases each year. On average, Americans check their phone about 144 times per day. Many people will look at a notification within five minutes of it being sent.
Since people have their phones at their fingertips at all times, this is an opportunity for marketing your small business or nonprofit. For example, you can send out an SMS note to existing customers when something new hits your store. Remind them to make an appointment. Send out promo codes or information on in-store sales. Reach out and wish them a happy birthday with a little present, such as a coupon. Just make sure you make it easy for people to unsubscribe or opt out if they don't enjoy receiving information this way. You don't want to risk annoying and potentially driving off customers.
Creating Digital and Print Assets for Your Marketing and Advertising Campaigns
It's 2023, and there are multiple ways to market a small company or nonprofit organization across a wide variety of online and offline platforms and spaces. Whether you decide to use social media for the unique benefits it provides, rely on it sparingly, or forgo it altogether, you can still effectively connect with customers, generate leads, and grow your business.
Our team at Third Angle is here to help every step of the way. We are here to help you have a website that makes you happy, design printed materials and direct mail campaigns, and provide other business marketing services to help you reach your objectives in the coming years.