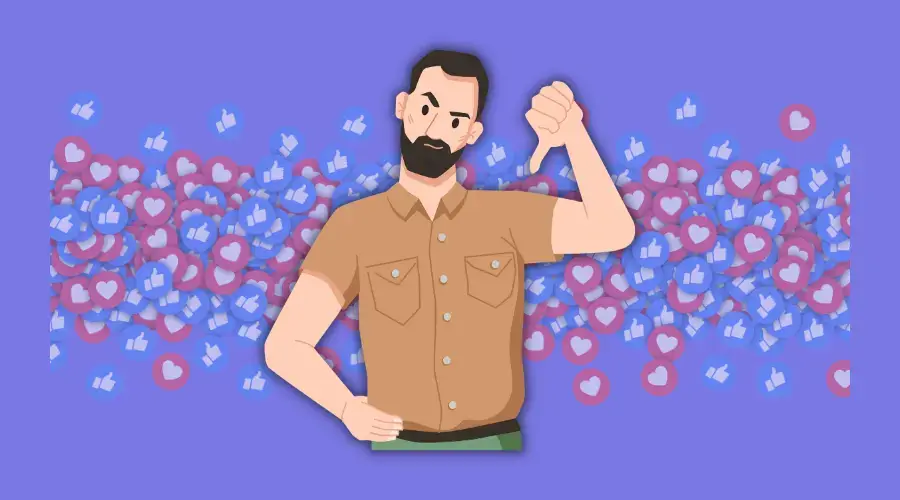 7 Ways to Market Your Business without Social Media
Posted Sep 8, 2022 | Updated 9 months ago
Many small business owners avoid, or all-out hate, the idea of using social media platforms to market their products and services, but doing so has become more important than ever before in recent years. In order to connect with your ideal customer, you must learn how to market your business in 2022 and beyond, even if you want to avoid or hate using Facebook, LinkedIn, Instagram, and other networks. Here are seven ways to market your business without social media!
How Can I Promote My Business Without Social Media?
Content marketing may be one of the most powerful methods of driving traffic to your site and creating opportunities for viral marketing. Around 82% of marketers claim to actively use content marketing to promote their brands.
You'll find numerous ways to get the word out about your company, both online and offline. Let's look at some of the most effective ways to reach your audience while keeping social media at arm's length.
1. Add Content to Your Website
As mentioned above, many companies already use content to drive traffic to their sites. However, not all content is equal. You must figure out what people want to read if you plan to benefit from search engine optimization (SEO).
Start by looking at what questions customers ask your support team. What are their major concerns? If you can address those issues through videos and articles, you'll automatically have an audience.
You should also consider what keywords trend in your industry. Do some research, type in what you think people might search for, and then look at the People Also Ask section on Google. Figure out what current events tap into your business model and create content around those topics.
2. Segment Your Mailing List
Experts estimate around 95% of product launches fail, and thus many businesses lose revenue from a lack of appropriate targeting. How can you ensure you reach the right people who are most likely to buy what you sell?
Start by dividing your mailing list into segments. You can divide it up however you'd like, such as by age or gender. One of the most effective segmentation tactics is splitting your customers up based on past buying habits. If you know a particular audience group always buys new sweaters when you get them, send out a pre-sale notice to them so they can be the first to grab the new item. 
Email is still a highly effective means of communicating with customers. People do open emails, especially when they've taken the time to sign up for messages from a brand.
3. Network With People
The old-fashioned method of handing out business cards and shaking hands may seem a bit slower than reaching thousands of people at one time, but it is also highly effective at building strong relationships.
Attend your local chamber of commerce meetings to meet other business leaders in your community. Host an open house for community members and have them try out your business. Ask your customers to pass out sales flyers to those they know.
4. Set Up a Booth
Most areas have little art fairs or local events. Look into setting up a booth and handing out promotional items. If you run a service business or something with some local flavor, you can build a strong company by reaching those who live nearby.
For example, if you own a bakery, hand out samples of your cookies. If you own a heating and cooling business, pass out fans with your brand name and phone number. Look for items that tie into what you do. Authors can hand out bookmarks, clothing retailers can hand out lint rollers, and so on.
5. Create Videos
Okay, while you hate social media, does that really include uploading videos to YouTube? Arguably, the site is a social platform, but throwing some helpful videos up allows you to reach potentially millions of people (not all will be interested in what you offer) and lets you embed the videos on your website without using up precious resources on your server.
If you really despise even YouTube or Vimeo, you can always stream the videos from your site. However, this practice isn't advisable as it can put a large load on your website and cause it to load slowly.
Why create videos? About 81% of marketers say videos help them gain more sales. Use videos to establish your authority in your industry. Answer questions, provide how-tos, and reveal new products and services.
6. Start a Referral Program
One of the most effective forms of marketing is word-of-mouth. Your customers should be so satisfied with you that they just can't help telling others. However, sometimes people need a reminder that you need help spreading the word.
A referral program gives your current customers an incentive to tell others about you. You get to reward the new customer with a small discount for trying you out and also give your current customer a thank you for telling the new person about your business. Just make sure the benefit is something you can afford and you'll still make a profit on the new business.
7. Send Out Texts
The amount of time the average person spends on their smartphone increases each year. Experts estimate mobile media usage will hit around 4.5 hours in 2022 for the average adult in the United States.
Since people have their phones at their fingertips at all times, send out an SMS note to them when something new hits your store. Remind them to make an appointment. Reach out and wish them a happy birthday.
BONUS: Get Others on Board
Even though you hate social media, other people probably don't. The great thing about building strong customer loyalty and making connections is that others will do the work of promoting you on social media. Your top customers will mention your brand to their families and friends.
You may find you have even more of a connection on social media than you ever expected. As long as you don't have to spend time on a platform you hate, and can focus on other types of promotions, any added mentions are a bonus to build your brand.
---
In the end, social media does provide you a platform to reach a highly targeted audience, but not every business benefits equally from them. And it's totally viable to market your business without social media.

Your business doesn't have to be on social media at all, but since a lot of society is, it may be worth figuring out where they hang out and only invest your time, energy, and money into a singular platform. That way, when you do choose to hop onto social media at some point it won't be as overwhelming. But, in the meantime, I hope you found these 8 excellent ways to market your business without social media helpful.