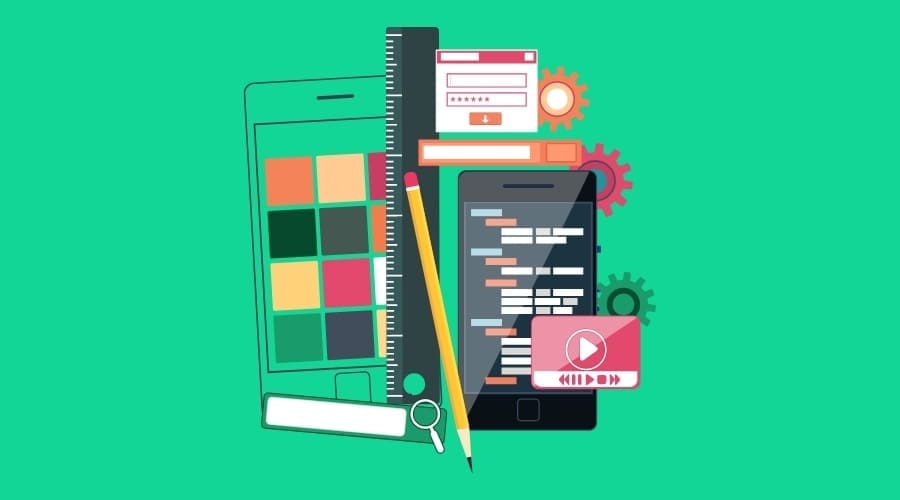 7 Elements that Make BrightView's Website a Good Landscaping Company Website
Posted Aug 15, 2021 | Updated 2 years ago
There's no doubt that a quality website is a critical tool for businesses within any industry. However, the type of company you own and the audience you're trying to attract can influence what features you should prioritize when developing your website.
As a landscaping business, you should tailor your professional website toward specific users, based on the buyer profiles or personas that you've developed. In short, what will property owners who want to do an outdoor improvement project be looking for when they visit your website?
To give you an idea, let's check out the website of BrightView, an industry-leading landscaping design and development company with dozens of locations throughout the United States. BrightView's website contains several features that set it apart and make it a good example of how to appeal to a wide array of users who come looking for different information based on their unique needs.
What are the Top Features on BrightView's Website?
BrightView's website is both beautiful and functional, but it goes beyond that in terms of being both user-centric and offering optimal value for the company itself. The following seven elements that make theirs a superior landscaping company website:
1. Mobile-First Functionality
Smartphones and handheld devices are ubiquitous, and not having a responsive web design simply doesn't fly in this day and age. Especially when it comes to local searches, users are more likely to conduct them on a mobile device. With this fact in mind, BrightView developed a website that looks and functions great on a smartphone or tablet.
2. Addresses Customer Intent
BrightView's website is not company-focused but rather speaks to customer intent and purchase motivation. It's not about BrightView – it's about getting website visitor's the information they seek. When people visit the website, they're thinking about their own questions and concerns, not necessarily the business itself, so BrightView puts answers and solutions front and center.
3. Clean Navigation
Another important element for landscaping websites—which BrightView incorporates—is seamless site navigation. That means functionality takes precedence over form, and there's a logical path for users to follow when searching for specific information. Even as a national company and multi-market service provider, their menu is not overwhelming because they have simplified it to serve the user.
4. Tactful Local SEO Application
As a national chain with numerous locations, BrightView still manages to address specific geographical markets by incorporating local SEO phrasing throughout the website. They also have an easy-to-use service areas section with an interactive map. When you click on a state, you can see branch information and what types of design, development, and maintenance services are provided there.
5. Variety of Resources
In another nod to the user, BrightView offers plenty of helpful resources to guide, inform and empower local property owners. Those resources include regional and climate-specific blog articles, news posts and infographics, as well as filters so visitors can search through the resources based on services, regions and markets. Additionally, BrightView incorporates plenty of high-value gated resources that benefit both the user and the company by generating leads.
6. Professional Imagery
BrightView keeps its website simple, clean, and uncluttered. There's a notable emphasis on professional imagery over blocks of texts filled with self-accolades or generic information. Additionally, the imagery and photo galleries are displayed in the ideal format and resolution and accurately labeled for search engine optimization.
7. Details About Design Process
Many site visitors know they want to tackle a landscape project but aren't sure how to go about it. To that end, BrightView's website provides clarity about the custom landscape-design process, from project management to landscape architecture and planning for both commercial and residential customers. It also walks prospective customers through what to expect during an installation, whether they utilize BrightView's in-house installation team or opt for subcontracted work. Their transparency helps to reduce the perceived risk for the researcher considering undertaking such a large-scale project.
Landscaping Website Ideas for Converting Target Buyer Personas
Just because you're a local landscaping design company doesn't mean your website can't look as good as the big players. You can utilize several of the same elements and features as BrightView to make your website stand out from the competition.
Here are a few additional landscaping website ideas and tips to keep in mind for the design and development of your new site:
Include Calls to Action (CTAs) in each heading, as well as one at the end of each page. These CTAs should vary, but give users a clear direction on how to proceed to the next step (and a link to get there).
Consider long-form service pages for similar categories of landscaping design services, with anchor links in the drop-down menu.
Consider integrating a "Request a Quote" form that is separate from your general "Contact Us" section. This can help you know which leads to prioritize, since users requesting a quote are generally more motivated to purchase than those asking for general information.
Add team photos for a personal touch. Use images throughout your website featuring people tend to make a bigger visual impact with visitors.
Give users insight into the quality of your work with before-and-after images or feature stories spotlighting specific projects.
5 Best Landscaping Websites for Inspiration
If you still need a little inspiration for your landscape website design, browse through these:
1. BrightView
BrightView offers the same high level of functionality, whether you're perusing the website on your laptop or mobile device. Also, the entire site is easy to navigate, regardless of who is using it and what they're looking for.
2. Highlands Landscaping
Highlands Landscaping's website utilizes plenty of eye-catching imagery in a clean, functional design that uses clear, succinct text. Highlands also incorporates customer testimonials to build trust and improve their brand reputation.
3. J. Rick Lawn & Tree
The website for J. Rick Lawn & Tree, designed by Third Angle, is upfront about what the Colorado-based company offers, as well as what they don't. Services are categorized clearly for different buyer profiles, including suburban homeowners, ranchers, and forestland owners.
4. Gibbs Landscape Co.
Atlanta-based Gibbs Landscape Company has a simple yet effective website that also puts the emphasis on imagery. They even include a subtle background image pattern that provides cohesion throughout the site and ties into their brand image. Services are neatly categorized for commercial and residential property owners.
5. Designscapes Colorado
Designscapes Colorado's website opens with a lovely image slider that immediately draws in the viewer. They also do a good job of addressing the various microclimates that exist along the Colorado Front Range and offering resources that would attract prospective clients.
Designing a Website for Your Landscaping Company
Whether you're a large landscaping company or a small, tight-knit team, you need to have a functional and attractive website tailored to your ideal market. At Third Angle, we specialize in website design, development, and optimization. Not only do we know the ins and outs of building and managing a quality website, but we also understand the right components to prioritize to attract the RIGHT prospective buyers.