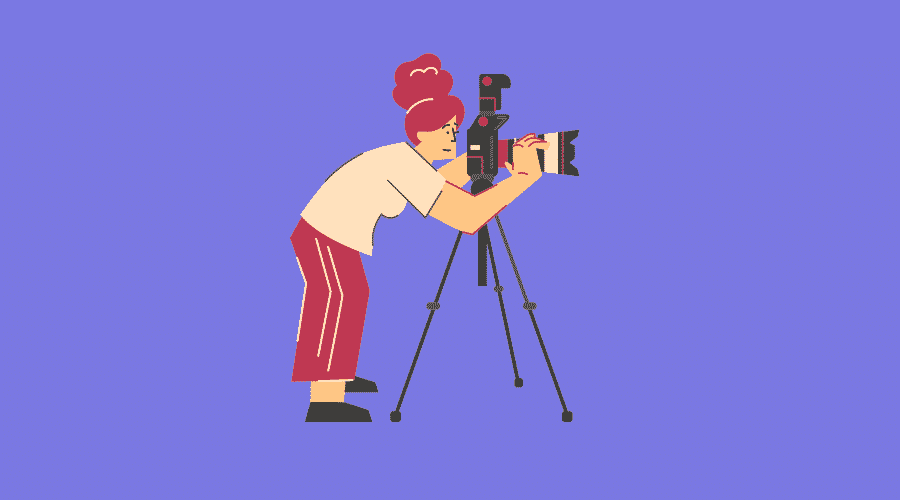 8 Questions to Ask When Hiring a Landscape Photographer
Posted Dec 15, 2021 | Updated 2 years ago
Think back to any time you viewed a website, eyed a brochure or looked at an email from a business. What was the first thing that caught your eye?
For a majority of people, the answer is the visuals. Primarily, the photographs that are incorporated into the website or postcard or Google Business Profile.
It's often said that a picture is worth a thousand words, which is a cliché for a reason. Images draw in the viewer, they evoke emotions, they communicate important messages, and they make an impression that will often outlast the written content.
Whether the marketing strategy for your landscaping design business utilizes traditional methods, digital platforms, or a healthy mixture of both, the necessity of high-quality photographs is clear. These images will play a pivotal role in connecting with prospective and existing clients, promoting your brand, and sharing information.
When Should You Hire a Professional Photographer?
When it comes to publicizing and promoting your landscaping design and installation business, acquiring professional-grade photos is well worth the investment.
It's possible that you can rely on internal staff to take pictures that depict the hard work your crews are doing and show off the projects you're proud of. For social media pages on Instagram and Facebook, which rely on a constant inflow of content, these sorts of spur-of-the-moment, highly personal photos are perfectly suitable. Users like to feel like they're privy to an inside look at your team, your process and your projects.
However, most amateur photos taken on smartphones won't meet the standard for incorporation into your company website or printed materials, such as mailers and brochures. First, there's the question of resolution and ensuring your images are high enough quality to look crisp, clear and vibrant when printed. Most individuals don't have the proper equipment or the time to stage exceptional photos.
Second, professional architectural photographers and landscape photographers have ample experience that gives them an eye for composition, framing, lighting and all the other components that contribute to beautiful, compelling imagery.
There is a noticeable difference between amateur and professional pictures, and chances are you didn't hire your crew for their photography skills. They have plenty of operational tasks to deliver without having to worry about producing your primary marketing material. The only other viable option is to cultivate one of your team members to be an in-house photographer by helping them access the skills, training and equipment required for the job.
What to Look for When Hiring a Photographer
While the decision to hire a professional architectural or property photographer to produce content for your company's next marketing campaign is an easy one, it can be more challenging to find the right person. 
You can find professional photographers in your area through a variety of methods. Getting recommendations from fellow business owners is a good place to start, especially if their marketing materials and websites have visuals that you like or that seem to fit your brand aesthetic as well. Trade organizations, such as the Association of Independent Architectural Photographers (AIAP), and websites like Houzz and Upwork can also connect you with potential candidates for the job.
Once you've found a few options, the next step is reviewing their past work and discussing what makes them qualified for your project. Here are some questions you can ask during the interview process to help vet photographers:
1. Do you photograph properties/landscapes/architecture?
Photographs of places are a unique niche. They require a different approach than, say, portraits of people or action shots. You first want to make sure that the photographer you're considering is adept at capturing buildings and landscapes.
2. What do you offer?
If you need a particular size or type of print, image file, negatives, or other product, hire someone who can deliver. Before you sit down with a prospect for the job, take time to deliberate on your needs and how you plan to use the content.
3. Where can I view your portfolio/examples of past work?
A professional photographer should have a portfolio you can look at. If you haven't already seen one on their website or social media account, ask to do so. Additionally, ask if they've photographed projects like yours in the past and where you might view those images.
4. What are your pricing scale and payment terms?
It's never too early to get into details about cost. Ask how much the photographer charges per session and what's included in that fee.
Is the price based on the hours involved or delivery of specific photo packages?
How many images will you receive at the end?
What format will you receive them in?
Will the photographer cover the cost of getting to and from the site?
Are there extras and add-ons, and at what price?
What kinds of photo retouching is included in the base rate versus an add-on?
Additionally, you should inquire about payment terms.
Is there a minimum purchase?
Do you need to make a deposit?
When is the final payment due?
5. How much notice do they need?
Depending on the scope of the landscaping job you're completing, you may need to get your photographer on site within a short window from when you know you need them. Ask the photographer's you are interviewing what their terms are for such request windows.
6. How will the products be delivered?
Further, it doesn't hurt to check how soon after the photo shoot you'll receive your images and how. Will you have access to an online album where you and other team members can download images at your leisure? Do you need to download them by a certain date? Will they be shared via Google Drive or some other content-sharing platform? Will you get hard copies?
7. Who will own the photos?
In most cases, photographs are owned by their creator, and you are purchasing the license to use them for various purposes. However, the nuances of this arrangement can vary among photographers and clients. Find out how each professional handles copyright issues and if your purchase encompasses the right to copy or reproduce the photos.
What are you allowed to do with the images you buy from the photographer?
What sort of attribution or credit is expected?
Or are all rights given to you the client after the files are delivered?
8. Will there be a written agreement?
It's always best to get things in writing. It offers protection for both you and the photographer by outlining expectations and stipulations. The photographer may have a standard contract for you to sign that covers payment, the photographer's rights and your rights. Additionally, find out if the photographer carries insurance, in case something goes wrong on the shoot, and if they offer any guarantees that will be included in the written agreement.
Using Photography for Marketing Your Landscaping Company
No matter what type of marketing you do for your landscaping design and installation company, utilizing high-quality imagery is a must. Visuals will often be the cornerstone of any print or digital campaign and truly can make or break the results. With professional-grade photographs in your arsenal, our team at Third Angle can work with you on putting them to use in digital and print formats. We have an array of services to help you develop a custom marketing strategy that aligns with your brand, client demographics, and overall business objectives.