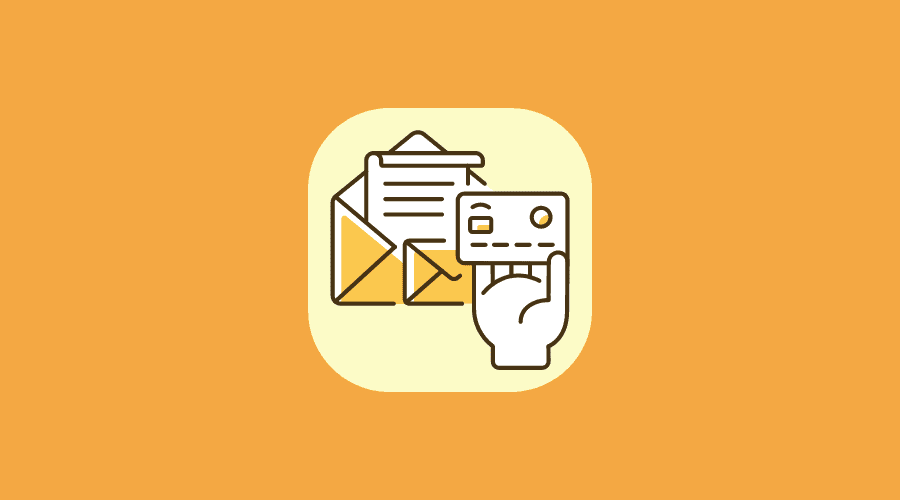 What To Include on Your Real Estate Door Hangers, Magnets, and Business Cards
Posted Aug 30, 2023 | Updated 3 weeks ago
A lot of business is being done online these days, but that doesn't negate the need for tangible products that foster brand awareness and recognition while making a more significant impact on your customers and prospects.
In fact, real estate companies in Colorado Springs depend on trust, credibility, and a strong professional reputation to thrive. Buying and/or selling a house is apt to be one of the largest transactions most people undertake during their lifetime. They want to undergo this complex, time-consuming, and financially important process with a dependable professional by their side.
That's where print marketing can help.
There is a wide range of print materials you can use, depending on your specific goal. For instance, maybe you're hoping to generate more leads and increase brand recognition, or maybe you want to provide useful information to prospective buyers or sellers to reinforce your expertise and professional standing in the community. An artfully designed door hanger, refrigerator magnet, or business card can help you reach that goal.
Why are Print Marketing Materials Effective?
In a highly competitive industry like real estate, taking a multi-pronged approach to your marketing strategy helps you maintain an edge and solidify your professional presence within the community.
The benefit of print marketing is that it engages all the senses. It offers something tangible to prospective and existing customers, and in some cases, these assets also have a practical use that make them more meaningful and long lasting.
In general, print materials—including magnets, door hangers, and business cards—have a higher potential to catch our attention. People are more likely to scroll mindlessly through social media or quickly pass over digital ads, whereas print marketing materials tend to be less common, and individuals interact with them in situations where they're not surrounded by the noise of other marketing and advertising. As a result, they implicitly pause longer to absorb the information.
Additionally, you can create very targeted campaigns around print assets, designing them to highlight a specific theme or topic related to the industry or your services. Then you can distribute them to a specific geographic area, along certain neighborhood routes, or to homeowners who match target demographics and are high-potential leads. Plus, you can be sure that since you're leaving a hanger on the person's door or mailing them a magnet—maybe with other materials—that they're almost sure to see it, which is another advantage of this type of marketing.
What Content Should You Include on Real Estate Marketing Assets?
Developing and distributing print assets that provide the return on investment (ROI) you desire requires carefully curated content that is tailored toward a specific message. Here are some of the most common and useful print materials for realtors and how to optimize them to meet the objectives of your marketing campaign.
What to Include on Your Real Estate Business Cards
Even in the digital age, it's handy to have physical business cards to hand out to clients, prospects, or potential business partners that you meet while networking. Additionally, you can include them with other materials as part of a direct mail campaign.
These marketing tools are meant to be somewhat evergreen—an item that your business connections will hold onto until they can input your information electronically—so you want to keep them simple and straightforward. Here are a few essential things to include on your business cards as a realtor:
1. Your real estate license information and full licensed name, to help establish legitimacy
2. An updated headshot, so people associate your face to your name and feel a stronger sense of connection
3. Your individual or agency logo, as well as logos of any reputable associations you belong to
4. Your website and phone number
Though the content should be basic, however, it doesn't mean your cards should be. Having well-designed, visually appealing cards can signal credibility and professionalism to your new contacts. To that end, find a printing company in Colorado Springs that can work with you to design custom business cards that will help you make an impactful first impression.
What to Include on Your Real Estate Magnet
A magnet is likely to be one of your more long-lasting promotional items. Because it serves a functional purpose, customers or prospects tend to keep them around longer.
On the other hand, your space is more limited, because you're only working with one side and, chances are, you want to keep them relatively small. The average size of a business magnet ranges from about 3.5×2 inches to 4×6 inches.
However, the relatively modest size of magnets doesn't mean you can't still make them incredibly valuable and effective. For example, you could design your magnet in the shape of a house, automatically including a visual element that people can associate with your line of work.
In general, what you include on the magnet depends on your intention for it, or what you're using it to promote. Of course, it should include your name and/or agency's name and logo; your website URL, potentially with a QR code to the website; and your email and phone number. Beyond that, you want to optimize the value and usefulness of the product to motivate recipients to hold onto it longer—increasing and extending their exposure to your brand.
One idea is to include useful homeowner tips, such as important questions to ask a realtor before buying or selling a house, which would demonstrate your expertise. Or you could share ideas for how to increase the value of a home.
Or you could focus on a sense of place, which is critical to real estate services. Include a beautiful photo of the Colorado Springs landscape and list a few of the best landmarks to visit in the area. If your real estate agency focuses on a particular neighborhood or new development area in Colorado, you also could design a simple map that highlights some of top attractions or points of interest and tie that into your content marketing strategy.
The most important thing is to identify a clear theme or concept for your real estate magnet, particularly one that goes beyond just your name and logo and creatively offers something worthwhile to customers and prospects. If you're looking for original ideas to help set you apart from competitors in Colorado Springs, talk to a professional graphic designer or printer. They will work with you to create a unique and high-quality product.
What to Include on Your Real Estate Door Hangers
Door hangers are another effective way to get in front of your potential or existing customers and build brand recognition. In general, you'll want to include some of the key content you also use for business cards and magnets, such as your licensed name or agency name; logos; and your preferred contact information.
Standard-sized door hangers, however, typically measure 4.25×11 inches. That means you have significantly more space for adding text, images and graphics.
You'll still want to identify a clear goal and vision for your printed door hanger, and that will coincide with where you plan to hang them or what audience you're targeting, whether it involves buyers or sellers.
A few things for which you can use door hangers include advertising an open house or other event; introducing yourself to a new audience; announcing a new listing; or spotlighting businesses or events in the neighborhood.
Once you've homed in on a theme or objective for your door hanger, you'll want to include some high-quality visuals, whether those are graphics or photographs. If you're advertising an open house, you could include eye-catching pictures of the subject property. If you're taking a seasonal approach, you could include a holiday recipe or simple instructions for a timely DIY project with corresponding visuals.
Additionally, don't forget a clear and convincing call to action. Communicate what you want the recipient to do and make it as convenient and easy for them as possible. For example, if you want them to visit a certain webpage, use a short URL that's easy to type in. Or, better yet, add a QR code. You can even create a unique landing page for the campaign to track how many leads you're getting from this particular effort.
Designing and Printing Marketing Materials in Colorado Springs
Print materials are a valuable part of a multi-pronged marketing strategy for real estate professionals and agencies in the Colorado Springs area, and our team at Third Angle can assist you with the development process. We specialize in creating personalized printed materials that your audience will recognize and that will foster trust in your business.