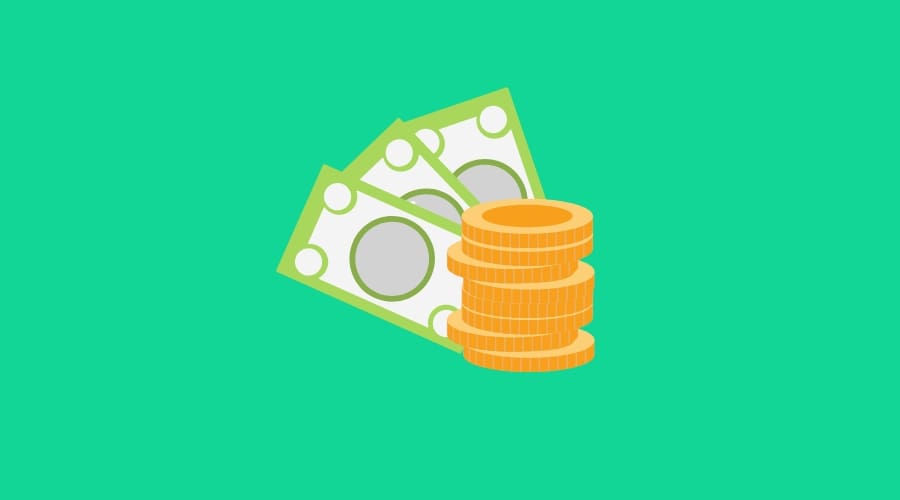 What Should a WordPress Website Maintenance Plan Cost?
Posted Jul 5, 2023 | Updated 3 months ago
A high-quality professional website is a vital tool for any business or organization operating in the digital age, which makes building a new website or refreshing an older one a significant yet particularly worthwhile investment.
Beyond the initial cost of developing a website, businesses also must plan ahead for what it will cost to maintain the site, so that it keeps looking and performing well for years to come. Understanding the long-term costs involved in website maintenance can help your organization properly account for these anticipated expenses in your annual operating budget.
Some organizations in Colorado Springs choose to handle website maintenance internally. For instance, you may have team members who can take care of regular needs, such as updating copy, posting blogs, adding events to a calendar, and switching out featured content. This internal person or team should also have basic server knowledge and an understanding of the technical components of running a website.
Since some of the work involved in website maintenance is a bit more complicated, and if not done regularly and correctly, it can affect the security, function, and appearance of your website. For things like security monitoring, backups, platform updates, firewalls and troubleshooting, businesses most often choose contracting with a website maintenance agency to maintain their website's health and functionality.
How Much Does Monthly Maintenance Cost for WordPress?
There are several costs involved in maintaining a WordPress website, regardless of its size and complexity. For example, you have to pay a small annual fee for your domain name (typically between $10 and $30 per year), as well as website hosting (which may run anywhere from about $20 to more than a few hundred per month). Additionally, there is the cost of your Secure Sockets Layer (SSL) Certificate, which provides for encrypted communication between a server and a browser, and any email accounts linked to the website.
You also want to keep all your plugins and extensions—which increase the functionality of a website—up to date. There are currently more than 59,000 WordPress plugins available. Some are free, while premium options come with a fee that can add to ongoing maintenance costs (between $5 and $50 per month).
On top of that, if you decide to contract with an outside company or web developer, each will offer a variety of website care plans that include different levels of service. And those prices can vary depending on the size, functionality, and complexity of your website. A simple website for a small business that only includes a few pages will be less expensive to maintain than a large website with multiple pages and posts, as well as eCommerce features and premium plugins.
As a result, you have to balance your organization's needs with the resources you have and the options available to you.
To give you a starting point for budgeting, here is a generic breakdown of different types of plans you may encounter and their average price range:
1. Essential WordPress Maintenance
To hire an outside web agency to maintain the essential features on your business website, the cost will range from about $50 to $200 per month. Some of the maintenance tasks that are considered essential include security and uptime monitoring; malware removal; daily backups; and updates for WordPress plugins and themes. These should all be things you look for when considering different maintenance packages or services.
2. Mid-Level WordPress Maintenance
If you need a few additional services, on top of the essential maintenance, you should expect to pay about $200 to $500 per month. Those additional services could include hosting optimization, eCommerce support, speed optimization, monthly security audits and optimization, and in some cases, access to a website care plan support team.
3. Advanced WordPress Maintenance
For comprehensive WordPress website maintenance and support, expect to spend anywhere from $500 to about $1,000 monthly. At that rate, you should expect to receive all the aforementioned maintenance and services, along with adding custom functionalities and occasional website changes and updates, such as adding new pages and posts, replacing old imagery, and keeping contact details up to date. Additionally, an advanced maintenance plan typically will include a dedicated support specialist or project manager who you can contact whenever you need assistance or when there's an issue with your site.
Website maintenance may also encompass email marketing services, website optimization/search engine optimization (SEO), content marketing, and general tech support. Those services may or may not be included in a website maintenance company's standard plans.
For example, your company might have someone internally who can create content, such as new copy and blog posts. Otherwise, it can be a couple hundred dollars per month to pay a freelancer or website management company to create content for you.
In general, if you decide to self-maintain a website, you can typically keep your monthly expenses below $100, and that covers your domain name and hosting. Meanwhile, maintenance for a small- to medium-sized business website is typically between $50 and $500 per month, while eCommerce website maintenance costs about $750 to $5,000 per month and corporate website maintenance runs about $200 to $4,500 per month.
Benefits of Hiring a WordPress Website Maintenance Company
When deciding whether to hire a web developer or designer to handle your website maintenance, it primarily comes down to internal capacity and skill set. Do you have a team member with the time and technical skills required to keep your professional site up to date?
If not, it's important to look outside your organization for professional services. While there are costs associated with WordPress maintenance, they are often outweighed by the costs associated with having a faulty or insecure website.
You can think of your website maintenance costs like your car maintenance costs. Just as with a car, it costs a lot more to fix a broken website than to maintain it properly from the outset. You don't want to risk your site being hacked, losing important data, or having bugs that harm performance and drive potential customers or supporters away.
One good option is to contract with the agency who developed or designed your website. They may charge a retainer fee to provide ongoing support or offer a selection of maintenance plans for you to choose from, depending on your unique needs. One benefit of working with the agency that built or redesigned your professional website is they are already familiar with your site, the plugins and themes, and your company's brand and culture.
However, if that's not an option, you can also find an independent agency that offers WordPress website maintenance services. A few important things to consider when comparing between different companies include:
What is covered in their maintenance plan—or plans—and if you can customize it or add on extra services
Their hours of support and how quickly your help requests will be addressed
If you can expect a report from the company each month for the monitoring/maintenance they conducted
If the company is following the most current and best practices for coding, security, backups and uptime
The level of protection and security of their chosen server setup that your website lives on
Whether you have to agree to a minimum term for your contract
Maintaining the WordPress Website for Your Colorado Springs Company
Website maintenance plans aren't particularly glamorous but they're necessary—especially with how much the public relies on websites to gain information about and interact with local businesses in the Colorado Springs area. 
When your website has a problem, you want to be able to talk to someone who can explain what's going on, how they're already aware of the problem, or what they're doing to fix it. That's what our team at Third Angle can offer.
Third Angle has been keeping websites up and running smoothly for decades. Our website care package is designed to keep your website up to date and includes worry-free updates, backups, security, and ongoing support from a team that genuinely cares about your success. 
Interested in working with a no-nonsense, supportive website care provider? Let's chat.