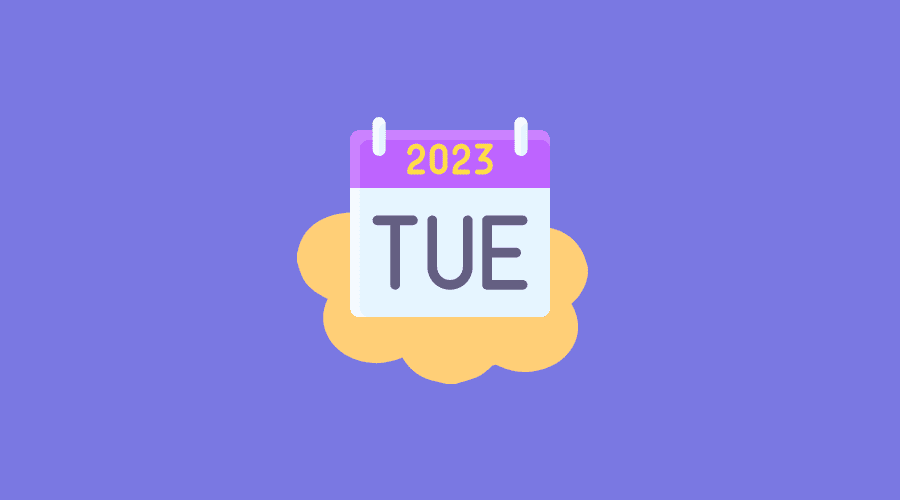 20 Giving Tuesday Campaign Ideas to Maximize Donations to Your Nonprofit
Posted Jul 26, 2023 | Updated 2 months ago
Giving Tuesday will be here before you know it. For many nonprofit organizations, this is an opportunity to lean into fundraising efforts and galvanize supporters to take action.
However, it can be difficult to make your campaign stand out among the vast array of fundraising done by other organizations on the same day.
It takes a little creativity, ingenuity, and plenty of planning to develop a Giving Tuesday campaign that's tailored to your unique mission and audience and poised to have a significant impact.
Giving Tuesday Fundraising Ideas for 2023
Giving Tuesday falls on November 28 this year. It's always around this time because individuals and businesses are thinking about the holidays, and many enjoy celebrating the season by giving back to their communities. It's also a chance to make any last tax-deductible charitable donations before the end of the year.
While there is power and purpose in making a giant collective push for charitable giving, it also means people are receiving a myriad of asks at one time. To make sure your campaign or call to action isn't lost among the rest, take time to plan, prepare and launch a Giving Tuesday strategy that ties neatly into your organization's mission, your overall end-of-year fundraising goals, and what drives your supporters to contribute.
Here are a few Giving Tuesday best practices and ideas to help you prepare this fall:
1. Set a Clear Goal for Your Fundraising Campaign
Rather than just vaguely fundraising for your organization, target your efforts toward a particular project or goal—something attainable. Supporters will be excited to contribute to a tangible goal or fundraising objective and to see if it's achieved by the end of the day. Additionally, it should work in tandem with your other fundraising efforts and objectives, both for the year and any end-of-year strategies you're creating.
2. Create a Dedicated Online Giving Page
Giving Tuesday is dominated by fundraising via social media and digital platforms. It's important to set up a simple and user-friendly donation page for your campaign. You can create a landing page on your website or choose a platform like Facebook, GoFundMe, or your chosen fundraising platform.
3. Show Progress in Real-time on Social Media
Most Giving Tuesday campaigns are conducted in a 12- to 24-hour timeframe, so it's the perfect opportunity to employ excitement and urgency to propel your efforts. If you have a set fundraising goal, use a thermometer or graph to show the progress of the campaign in real-time. This also serves as social proof and can motivate people to give when they see progress being made by others.
4. Partner with Another Local Professional or Business to Help Promote Your Campaign
Collaborating with a local professional or business in your industry can help your campaign have further reach and expose it to an audience beyond your normal one. For example, an animal shelter might partner with a vet or pet-supply store to promote their Giving Tuesday campaign. If you have any local celebrities or public figures, they also could be used as a spokesperson to make your campaign stand out.
5. Focus on the Positive Developments Happening at Your Nonprofit Organization
As mentioned, Giving Tuesday coincides with the holiday season, so it's wise to lean into fostering the sense of goodwill and happiness already present at the time. For your Giving Tuesday messaging, use positive and uplifting languages, focusing on the good things that have been accomplished, rather than messages that highlight negative issues.
6. Choose a Catchy Hashtag to Spread Your Message of Social Media
You'll be announcing your campaign ahead of Giving Tuesday and then sharing it multiple times throughout the day. To help give it a distinct brand, pick a catchy hashtag that captures the flavor and focus of your campaign. Hashtags also allow your social media followers to easily search for and find posts related to your campaign.
7. Use an Engaging Character as Your Storytelling Narrator in a Video
Videos are a popular storytelling tool for Giving Tuesday strategies. You can post them on your website, YouTube, Instagram, Facebook and TikTok. For your video, consider using a unique narrator or central character, such as one of the pets at your animal shelter, some of the kids from one of your use programs, or even a rare endemic wildlife species that's protected through your habitat restoration efforts.
8. Design a Special Graphic that is Tied to Your Specific Campaign
Visual elements are also incredibly important for a successful Giving Tuesday campaign. Develop some specific graphics that encapsulate the spirit and messaging of your Giving Tuesday idea. Use them for a themed email newsletter campaign leading up to Giving Tuesday and during your launch. You can also put the graphics on swag, such as T-shirts or mugs.
9. Experiment with Text Fundraising for Your Giving Tuesday Campaign
This is a busy time of year for people as they're preparing for the holiday. If you have the right tools and capacity, you can use text messaging to promote your campaign and encourage people to make a donation while they're on the go.
10. Add a Game-like Element to Make the Experience Fun and Engaging for Supporters
Make your Giving Tuesday engaging and fun. Do trivia on social media throughout the day, a photo contest, or offer a prize for the person who brings in the most donations. Have your supporters "adopt" a pet for the day, and create a game around who can raise the most funds for their pet. People enjoy participating in an activity—and winning prizes.
11. Host a Live or Silent Auction with Donations from Local Businesses
Auctions, whether live or silent, are a common fundraising tactic, and Giving Tuesday is an opportunity to host one for your nonprofit. Make it more relevant by using items that are relevant to your industry and your audience. As an animal shelter, you could auction off pet supplies, gift certificates for grooming services, or a series of sessions with a dog walker or pet sitter. Or you can tie in the holidays, auctioning off things like a festive wreath or Thanksgiving turkey.
12. Use the Press to Get Some Free Publicity for Your Campaign
Reach out to your local new outlets ahead of Giving Tuesday to let them know about your Giving Tuesday campaign. At the very least, most will be willing to run a press release. Others might do a feature article leading up to it or on the day of. You also could consider partnering up with a local news source for the campaign itself, and as a sponsor or partner, they can partake in promotion.
13. Go Live on Instagram or Facebook on Giving Tuesday
For your Giving Tuesday social media efforts, go live on Instagram or Facebook a few times throughout the day to share about the theme and goals of your campaign, to give people a taste of the behind-the-scenes at your organization, and to update everyone on fundraising progress.
14. Consider a Matching Campaign to Double Your Impact
Explore opportunities for donation matching, since people are more likely to donate if they know their impact will be doubled. For example, see if a board member or community member might be willing to match any donations made within a certain timeframe (such as the first hour of the campaign). One of our regular donors may also agree to be a partner, or explore Facebook's and Paypal's matching opportunities.
15. Do a Fundraising Challenge that Takes Place on Giving Tuesday
If it makes sense for your nonprofit, run a fundraising challenge for Giving Tuesday. This could be a 5k walk or run, a polar plunge, or a type of bingo or scavenger hunt that involves stops at local businesses. This can boost your publicity efforts and give your supporters something fun to participate in.
16. Modernize the Telethon Concept Using Facebook or Twitch
Telethons have been a popular option for charitable fundraising campaigns being conducted in a short timeframe. You can employ a similar idea on one of your organization's platforms, like Twitch or Facebook Live. Add some fun entertainment throughout the day or interviews with staff members, longtime volunteers, and professionals from your industry.
17. Share Supporters' Messages About Your Campaign Throughout the Day
Check on your social media posts and web page throughout the day. If you're getting positive or inspiring comments from donors, you should, first, respond to them promptly, and then also feel free to share them to motivate others. You can also do mentions and thank-you posts to recognize people who've donated or even just shared your campaign on their own accounts.
18. Send Out a Postcard and Put Up Flyers to Promote Your Giving Tuesday Fundraiser
In the weeks leading up to Giving Tuesday, don't forget to design and print flyers for your Giving Tuesday campaign that include any unique graphics you created, along with your organization's branding. You also can send a printed mailer or postcard to highlight your Giving Tuesday theme. Or make it part of a game—have them bring it to your organization's physical location on Giving Tuesday to get some swag.
19. Do an Open House or Throw a House Party with One of Your Supporters
If your nonprofit has a space that highlights your work—such as an animal shelter, thrift shop, wildlife rehabilitation center, youth center, or art space—consider doing an open house on Giving Tuesday so supporters can meet your staff, get more familiar with your programs, and be encouraged to donate. If your nonprofit organization is run out of an office, think about doing a house party instead.
20. Hold a One-Day Giving Tuesday Drive for Supplies that Your Nonprofit Organization Needs
If you're an education-based organization, ask for books, writing utensils, or other items that can be used for your programs. An animal shelter might request food, bedding materials, or supplies that are needed to take care of the pets, while a food pantry would ask individuals to drop off nonperishable food items and beverages.
Creating Assets for Your Nonprofit's 2023 Giving Tuesday Campaign
Clear, engaging messaging and compelling print and digital materials will be essential for a successful Giving Tuesday campaign that makes a real impact for your nonprofit organization in Colorado Springs. Whether you need assistance creating a Giving Tuesday donation page on your website, a themed graphic for your campaign, or a flier or postcard, our team at Third Angle can work with you to maximize the effectiveness of your efforts.