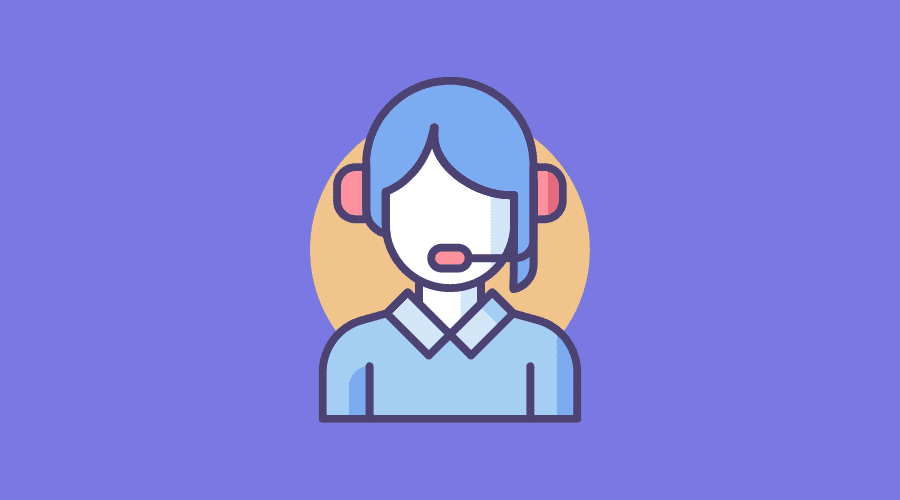 7 Mistakes to Avoid When Using Call Tracking Software (like CallRail)
Posted Dec 2, 2022 | Updated 1 year ago
| Written By Sarah Perry
Call tracking can be an important tool for small businesses in Colorado Springs to gather data about leads from incoming calls, analyze the performance of various marketing strategies, and identify new opportunities for growth.
Many companies will include call tracking software as part of their greater marketing strategy. But while software can make call tracking more viable and convenient for businesses, it's not something that can be just setup and then not managed.
As with other marketing tools, it's important to carefully consider your options before choosing a call tracking software provider, installing it for your business, and figuring out how you want to use the data you gather to make informed decisions for future strategies.
How Does Call Tracking Software Work
A significant number of customers across the state still prefer reaching out to a company via a phone call as opposed to relying on emails, live chats, or online forms. They view it as the most direct and effective way to get in touch with a representative to get more information or ask specific questions.
Call tracking allows you to harness the information derived from incoming calls in order to make data-driven marketing decisions in the future. It involves tracking which specific marketing campaigns or initiatives are generating interest and driving prospective customers to call into your business. Additionally, it can be used to gather information about the caller. All of this data is then used for more targeted and effective marketing strategies.
As part of implementing a call tracking system, you can choose a number and decide where the call will be forwarded. From there, you can select which marketing activity you want to track. For example, you might want to see what the ROI is on your Google Ads compared to how many calls your company received from your latest mailing campaign. Call tracking allows you to do that.
The phone system will monitor incoming calls and collect caller information, including the geographic location of the call; the duration; day of the week and time of day; the caller's purchase history; and which marketing initiative prompted the phone call. You will have access to this data, and analyzing it can give you valuable insights regarding future strategies, where to invest your marketing budget, and how to get more conversions.
Mistakes to Avoid When Using Call Tracking
To help manage their call tracking, many agencies in the Colorado Springs area will purchase software, such as CallRail, CallTrackingMetrics, WhatConverts, or Retreaver. Using software can be highly beneficial, but it's not failproof. The software you choose, how you set it up, how you monitor the system, and how you analyze the data will all impact the efficacy of this marketing tool.
There are also a few pitfalls to be aware of when using a call tracking software. Here are some of the most common mistakes to avoid:
Mistake #1: Choosing the Wrong Call Tracking Software
As you start to research call tracking software, you'll see there are a variety of software providers. It can be a little overwhelming to pick the best solution for your team and your particular needs. Budget is typically a top consideration.
A few other factors to weigh heavily when making your decision include
reliability
if the software integrates well with your other customer relationship management (CRM) tools
the type of customer service and support the provider offers
the customization capacity
the specific features the provider offers related to your industry
Mistake #2: Overemphasizing Call Volume
One of the main purposes for installing call tracking software is to monitor how many calls are being motivated by a specific marketing initiative, and then planning new strategies accordingly.
However, while getting a significant amount of calls from interested individuals is important, the real goal is to convert leads into new customers.
You should analyze not only the volume of calls you're receiving for a given campaign, but other data to see if and potentially why those leads converted.
Mistake #3: Losing Track of Account Information
In some cases, you may not be the one to set up your account with a call tracking software provider. It may be done by the marketing agency you're contracting with for other services. However, it's important to still get the account information and monitor it from time to time.
You don't want to run into a situation where the third-party agency you USED to work with cancels your account or makes changes that you aren't aware of—causing a serious headache for your team and even negatively impacting potential sales from incoming calls.
If you decide to switch providers or end your call tracking account, make sure you've taken measures to change back to your standard phone number on marketing collateral.
Mistake #4: Not Properly Integrating the Call Tracking System
It's important that your call tracking software complements the rest of your marketing strategies and processes. As such, you should strive to integrate the software with your existing CRM system, whether you use Salesforce, Zoho, Oracle NetSuite, or a different platform.
Finding a call tracking tool that enables automation is critical so you don't have to waste time or energy on manually inputting data from one system into another. They should work together, so call information is automatically logged in your CRM program.
Mistake #5: Underusing the Call Tracking Analytics
The whole point of call tracking software is to gather data. But sometimes that can be overwhelming for businesses, or they simply don't know what to do with all that information. Make sure you set up your software to cull the data that is most important for you and then store and present it in a format that is accessible and useful for your team.
You won't see a meaningful return on investment (ROI) for your call tracking system unless you know how to analyze the data and, just as importantly, how to use it to make improvements to your website; develop stronger ads; choose the best keyword phrases for SEO; design targeted digital and print ads; and get in front of your target audience better in general.
Mistake #6: Routing Calls Improperly
Your call tracking software should be set up so that it's using metrics to help direct each incoming call to the person on your team who is most qualified and suitable to provide assistance. When done correctly, this saves time for your employees and offers the best support for prospective customers in the Colorado Springs area.
When companies make the mistake of improper call routing, however, it can lead to excessive transfers, tedious hold times and other issues that cause frustration and potentially drive interested individuals away from your business.
Mistake #7: Failing to Review Conversations and Make Adjustments
Another benefit of call tracking software is that it can provide you with transcripts from all calls. This enables you to review a call between your team member and a lead, identify positive aspects of the conversation, as well as areas for improvement, and then make adjustments accordingly.
If you aren't reviewing transcripts, you miss a valuable opportunity for employee correction and finding ways to enhance your team's talking points, standard responses, and communication styles to achieve better outcomes.
Improving Your Marketing Strategy with Call Tracking
Call tracking could be the next step to boost your company's marketing strategy, gather important data, and start converting more leads. If you choose to incorporate a call tracking software into your marketing arsenal, it's important that it aligns with and complements your other tools and that you're poised to use it effectively to make upcoming campaigns and initiatives more effective.
As a full-service marketing agency, Third Angle will help you figure out how to make the most of your existing call tracking program to support your other marketing resources and achieve greater success for your Colorado Springs business.