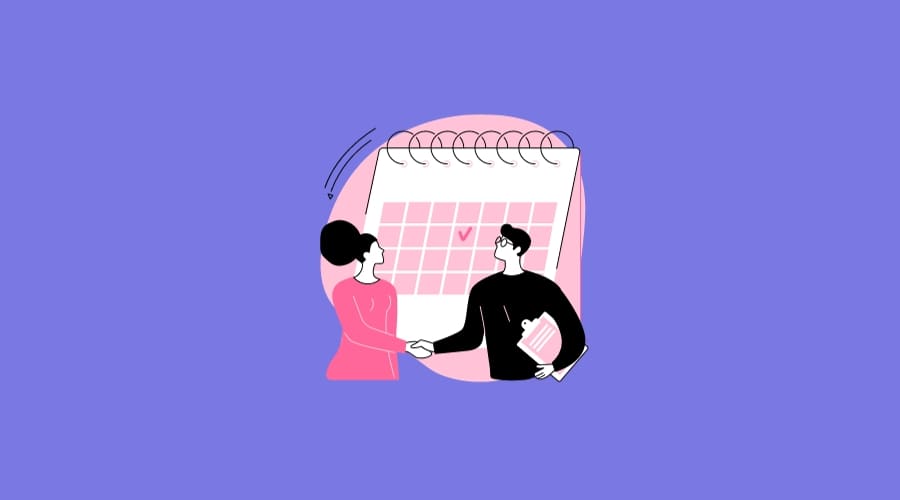 10 Ways to Prevent Appointment No-Shows at Your Business
Posted Nov 15, 2023 | Updated 3 weeks ago
Anyone who offers personal services or works in the medical profession understands the challenge of no-shows and the negative impact they can have on the organization.
Whether it's pet owners not bringing their dogs in for grooming or patients not showing up for scheduled appointments, these instances can cause not only frustration for staff, but also a hit to your bottom line. That's why reducing and preventing appointment no-shows should be a priority when developing strategies for communications and customer relationship management.
How Do You Prevent Appointment No-Shows?
Digital communications tools have given companies—including pet grooming professionals and healthcare providers—new avenues for connecting with customers and fostering relationships. You can use them to your advantage when working to mitigate no-shows.
However, the problem is a bit more complex, and addressing it may require integrating a variety of techniques. Here are a few strategies and practices for reducing no-shows within your professional setting in Colorado Springs:
1. Understand Why People Don't Show Up
No-shows can happen for multiple reasons. Trying to reduce the number of incidents at your company requires understanding why people don't show up. From there, you can implement the correct tools and strategies to combat the problem. Maybe it is transportation issues or financial struggles. Maybe you are having to book appointments several months in advance, which increases the likelihood of customers and patients forgetting. Additionally, people tend to miss more appointments around holiday seasons, which get busy and chaotic. Strive to understand what is leading to no-shows at your company so you can address the issue properly.
2. Implement and Communicate a Patient No-Show Policy
Work with your team on developing a no-show policy that makes sense for your practice. How many times will you allow a patient to not show up for an appointment before you refuse future services? Does showing up late a certain amount of time—such as 15 or 30 minutes—count as a no-show if they don't call to inform you? Is it reasonable to implement a penalty, such as keeping all or a part of their payment? Whatever your policy, it must be communicated clearly and transparently to your customers when they book an appointment, whether that be online, over the phone, or at your place of business. Send a written copy of the policy with an appointment confirmation email. You may also want to have the policy printed on signs for your medical office or pet care facility.
3. Distribute Custom Appointment Cards
One simple—yet tried-and-true method—is to distribute physical appointment reminder cards. Some people prefer having something tangible that contains all the pertinent information. For others, it can be a backup, even if they're recording the date and time on their digital calendar or mobile device. All of your front-desk staff should be trained to use cards when scheduling new appointments with customers. A local company like Third Angle can help you design and print custom appointment cards that capture your desired brand image. These can be standard business cards for people to carry in purses and wallets, or you can even make magnets with spots to fill in information, so patients can put them on their refrigerators.
4. Make Canceling or Rescheduling Easy and Convenient Online
Life happens and conflicts arise even after an appointment is booked. If it's difficult for customers and patients to cancel or reschedule, they'll simply opt for not showing up. You can address this problem by making it easy for people to reschedule their appointment via your website. With an online system in place, they can go in and complete this process at a time that is convenient for them, rather than trying to reach you during business hours.
5. Implement Digital Reminder Drip Sequences
Appointment reminders are key. But how and when you provide reminders can impact the frequency of no-shows, as well as the workload for your staff. It's important to use your customers' preferred method of contact, whether that's a phone call, text messages, email reminders, or even a postcard sent to them personally. The best part is you can automate your approach and create a drip sequence, so individuals are receiving multiple reminders leading up to their appointment—even the day of. When you give a reminder—whether it's digital or a printed product, like a postcard—include a link for them to visit your website or contact your office if they need to cancel or reschedule.
6. Use Daily "Call" Sheets for Office Staff
Phone calls are one of the best ways to make contact with someone. Consider making a template where you can list the patients or customers who need to be called and track when that's happened. The key is to ensure your front staff is using the daily "call" sheet and making contact with individuals whose appointments are coming up.
7. Facilitate Transportation Arrangements
One reason why people don't show up for appointments is because of transportation challenges. Consider the ways you can address this issue within your company's capacity. This may involve hosting an in-house shuttle service, for larger practices, or working with your local public transit system to include a stop near your facility. Even if you simply offer to help facilitate arrangements with a local ride-hailing service, that could be the support someone needs to be able to keep their appointment.
8. Consider Offering Telehealth Solutions
Another way to address the challenge of getting to and from your office is to offer telehealth solutions. Certainly, this doesn't work in every setting. You can't provide pet grooming services or various medical procedures remotely. But for consultations, check-ins, and follow-ups, telehealth can be a convenient and beneficial option—both for you and for customers.
9. Develop an Appointment Waitlist
While this won't reduce appointment no-shows, it is a useful strategy for mitigating the negative impact they have on your business in Colorado Springs. Develop an appointment waitlist with individuals who have inquired about bumping up their appointment or expressed urgency in getting into your office. This enables you to be able to quickly fill in spots when people cancel last-minute or don't show up.
10. Follow Up With Your Customers
In many cases, people don't mean to not show up for an appointment. They may forget, or they accidentally double-booked themselves, or something more important came up. And then they may feel awkward or embarrassed about rescheduling, which can lead to customer attrition. Don't let that happen. Follow up a missed appointment with a "sorry we missed you" message, especially if it's the first time it happened. See this as an opportunity to build a relationship with your customer by sending them a postcard or giving them a phone call. You can remind them of your no-show policy, but also encourage them to reach out to reschedule.
Reducing No-Shows Through a Comprehensive Marketing Strategy
Reducing no-shows should be tied into your overall marketing and communications strategy, which is all about cultivating strong, long-term relationships with your customers or patients in Colorado Springs. At the end of the day, you want people to keep their appointments and also to feel comfortable reaching out if they need to cancel or reschedule—even if that's after a no-show. Our team at Third Angle can help you create and implement digital and print solutions for your marketing strategy, from an online scheduling system and custom appointment reminder cards to postcards and automated text messaging solutions.