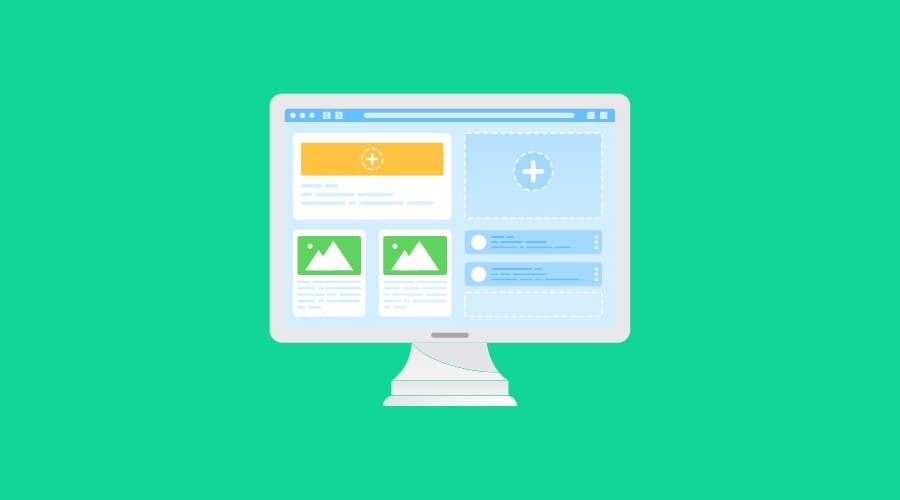 How Long Does It Take to Design a Website?
Posted Feb 16, 2023 | Updated 10 months ago
A high-quality, functional website is a critical tool for any business, large or small. It communicates your brand, who you are and what you have to offer, to both existing and prospective customers.
However, creating or redesigning a website is an investment, not just a financial investment but also a time investment. From selecting a web developer to assessing your audience's needs and approving a website design action plan and signing off on the final design, you should anticipate that the project will require serious commitment and dedication to get it completed thoroughly and successfully.
How Long Does It Take to Make a Website?
The timeline on a website build is dependent on a variety of factors, including how many pages you want to create, the functions you want to include, and whether you already have visual resources, such as photographs and videos, or if you need to create them from scratch. Designing the website in-house versus contracting with a professional web developer in Colorado Springs also impacts the website project timeline.
Typically, developing a new, entirely custom designed, WordPress website takes about four to six months in most cases. Here is a look at the different steps often involved in the process:
1. Choosing a Web Developer
If you plan to create your website in-house, on your own or with a team member, then you can get started as soon as you choose a web hosting platform to use and purchase a domain name. For a more complex, customized and creative website, you'll want to work with a web developer.
Finding the right person can take a couple weeks to a month or so, depending on whether you ask for proposals or need to get approval from a board of directors or other team members.
2. Communication, Goal-Setting and Action Plan
The next step, goal-setting and action planning, typically takes about three to six weeks. Through initial communications with your web developer, you'll start doing groundwork. This involves refining your vision for your website and setting goals.
You may have very specific ideas about what you want for each page, or your vision might be more general. In this case, it's helpful to communicate your desired outcomes with your web designer and get their feedback on how to accomplish them. Then, they can develop an action plan for your website build.
3. Creating Mockups
Once you've agreed upon an action plan, your web developer designs mockups, or wireframes. These are basic versions of each page for your website, just to give you an idea of how they will look. You'll generally spend about two to four weeks developing the mockups, reviewing them, and providing feedback.
It's important at this stage to be responsive and honest with your opinions. If there's something you don't like or something important to include, let your developer know. It's easier to make changes at this point of the process, and it will keep your timeline on track, as opposed to trying to make numerous changes once the web pages are developed.
4. Developing the Site, Content and All
The next phase is the in-depth website design development, which can take roughly one to three months depending on the scope of pages and website features to be created. Using the mockups and your feedback, your web dev team starts building your site. 
While the professionals are doing the hands-on, intensive work, they'll still stay in touch with you to provide regular updates and get any necessary clarifications to move the project forward.
Sometimes unexpected delays occur, but your developer should work a bit of cushion into their estimated timeframe for completion so you have shared and manageable expectations from the get-go.
5. Reviewing, Revising and Going Live
Finally, the web designer will test and optimize your website, and then you'll have the opportunity to review it. It can take one to three weeks, on average, to evaluate the end product, test different functions, and identify any issues to be addressed. 
Let your team know if adjustments need to be made. If you request numerous changes at this stage of the project, it will draw out the timeline. However, you also want to make the most of your investment and ensure you get the product you need to support your Colorado Springs business.
After you've approved the new site, it's ready to go live, and you can make an announcement to your customers.
How Long Does It Take to Redesign a Website?
Redesigning an existing website is typically less time-consuming than building an entirely new site, but that's not always the case. As with building a business website from scratch, the timeline for redoing your current one depends on several factors, and it could take anywhere from six weeks to a few months.
Many of the steps in a redesign process are similar to those involved in building a new site. You'll first need to decide whether you're redoing the website in-house or working with a professional web developer. The timeline for hiring someone is approximately the same, as it requires research, conversations, and proposals to ensure you're selecting a team that understands your brand, your goals, and your vision.
They will work with you to review your current website analytics, evaluate what's working and what's not, and create an action plan around your desired outcomes. The actual time it takes to update your website depends greatly on how many changes you're making and how significant they are.
A few questions to consider:
Are you simply touching up a couple pages and adding a few new functions to boost search engine optimization (SEO) or increase your online capabilities?
Or do you want a significantly different look and feel for your site?
Do you want to keep the same hosting platform or migrate to a new one while keeping the website's design identical?
How much of your old content—such as blog posts, news updates, or product/service listings—do you wish to keep?
All of these determinations influence the complexity of a website redesign, as well as the timeline.
Additionally, regardless of whether you're building a new website for your Colorado Springs business or redoing your current one, there are a few other factors that come into play.
One of those is how busy you are with other business tasks and, subsequently, how long it takes you to get back to your web developer as they conduct groundwork and ask for feedback at various stages. If you're juggling a variety of responsibilities, it will limit the amount of time you can dedicate each week to your website design project.
Finally, the timing will depend on your web developer, their capacity, and if they're working on several other projects simultaneously. However, a reputable company will be upfront during the proposal or consultation process and give you a realistic timeline for completion, based on their other commitments and availability, along with an estimated cost for building or updating your website.
Creating a Standout Company Website
In the digital age, every business and professional needs a beautiful, clean and high-functioning website to connect with the community and build a solid brand. You may be reaching the point with your company that a new website is in order, or maybe you're simply ready for an upgrade.
Either way, our team at Third Angle can help. We work with businesses in the Colorado Spring areas on a variety of website projects, from new builds to complete redesigns and recreations, to enhance online presence and capacity.