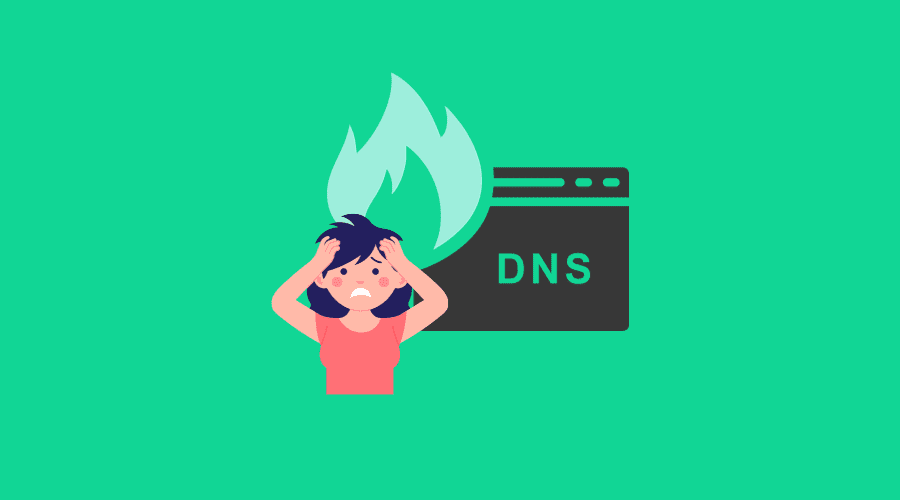 7 Best Ways to Manage (& Not Lose) Your Domain Name Registrar Information
Posted Oct 4, 2023 | Updated 2 months ago
Domain names have become a critical asset in the digital age. They are the foundation for your online identity and presence.
Registering your domain name—or multiple domain names—is just the first step of this process. They also must be managed properly to ensure your website, whether it's built on Wix, WordPress or another system, stays up and running. And safely as well.
This is true for small businesses and nonprofit organizations in Colorado Springs, as well as larger businesses who have a vast and varied domain portfolio.
What is the Average Cost of a Domain Name?
The initial cost to purchase a domain name in 2023 usually runs about $5 to $50 per year for small businesses, but it depends on a variety of factors. A few include the popularity of the name; the extension or top-level domain (TLD), which is the last part of the domain name (i.e. ".com," ".org," ".news," ".ing," ".biz," etc.); and the seller or registrar.
Different sellers have access to different TLDs, but, in general, most businesses will opt to use ".com" or ".org." However, It can be prudent to register different domain name variations, to build a stronger brand impression and give supporters and customers a higher probability of tracking down your company website. After all, you want your company's domain to be recognizable and easily remembered, while boosting your online visibility and credibility.
In theory, you're not actually purchasing a domain name, you're virtually renting it for a period of time. That's why domain names can expire or become available. If a private entity already owns the domain name you want, you can make an offer to them to purchase it, but those are typically expensive transactions. It's often better to simply choose an alternative.
To begin this process, you'll want to check the availability of your desired domain name and choose a provider. Some of the most popular domain name registrars currently include Ionos, Bluehost, DreamHost ,Google Domains, Namecheap, NameSilo, Hostinger, HostGator, and GoDaddy. You can also search these sites to see if your desired domain name is available, or if you need to choose a variation.
Most registrars have you sign up for a subscription where you can make a monthly or annual payment, although some let you register for a couple years at a time. This also can affect the price. In addition to purchasing a domain name, or several, you should factor in the cost for web hosting and add-ons.
Does it Matter Who Your Domain Registrar Is?
While the source of your domain name may seem immaterial, it can impact the cost, usability, and transferability, as well as what extensions are available and if the provider offers additional services.
The Internet Corporation for Assigned Names and Numbers (ICANN) authorizes registrars to register domain names to individuals, organizations, companies, and other entities. A majority of registrars also provide SSL certificates for website security, tools for website building, web hosting, and affiliated email accounts. It's also beneficial to choose a registrar that offers privacy protection measures.
You can get TLDs such as ".com" or ".org" from most domain registrars, but if you want a more specialized or unique extension, you'll have to find a registrar that supplies it. That's why you should explore the diversity of domain extensions available via each registrar before making a selection.
Another factor to consider when choosing a registrar is the cost. That includes not just the initial fee, but the renewal rates as well. Some registrars set the cost of the initial purchase low to compel more companies to use them, but then jack up the renewal rates. Also look into the registration period—or your lease term—to see how long you can keep the domain name before you must renew. In many cases, it's advantageous to secure your name for three-, five-, or ten-year periods, if you can do so.
Other factors to consider include the usability and flexibility of the interface; level of customer support; and account management services.
Avoid A Website Catastrophe.
Get an affordable website care plan, which, unlike others', includes unlimited website tweaks. (Yep. Seriously.) Plus, we're here to help talk you through any technical jargon and keep you setup for success.
What are the Best Practices for Domain Management?
Now that you have registered a domain name for your Colorado company or organization, it has to be managed for functionality, security, and privacy. If your business has a portfolio with multiple domain names, this can get more complicated.
Here are a few tips to help you manage your domains and protect critical information:
1. Choosing the Right Provider
As mentioned above, choosing the right registrar for your company and your online needs is critical. You want a provider that is ICANN accredited, reliable, and secure. Sometimes, you can add domain management services through your registrar. At the very least, pick a provider that offers what you need in terms of registrations, renewals and updates, along with reliable customer support.
2. Getting DNS Management Software
Additionally, you can purchase Domain Name System (DNS) management software, which gives you the ability to control DNS data that's been deployed over several different servers. It helps you configure DNS records and also mitigates human error when attempting to edit complex and repetitive DNS data.
3. Consolidating Your Domains and Data
Make sure you're tracking all the domain names associated with your business, including ones registered before you took over as the manager or supervisor. If they weren't set up with a single registrar, you can transfer them, so they're consolidated under one authorizing entity. Make sure that your name or your company name is included in the registrant information, as it establishes your temporary ownership and gives you the ability to perform all necessary tasks. It's also helpful to have a master document with login credentials that is accessible to anyone in your company or organization who might need it. This can be a spreadsheet, text file, or whatever tool works for your organization.
4. Improving Your Security Measures
Some of the issues you can face when maintaining an online identity include scams, hijacking, and theft. A few ways to help improve security include setting up two-step verification; using a robust DNS solution; acquiring a professional SSL certificate; locking your domain names so they're protected from registrar transfers; using the registry's lock services; and opting in for domain privacy, so your contact details aren't accessible on the public WHOIS directory. If you're worried about protecting company trademarks as well, consider signing up for a Domains Protected Marks List (DPLM).
5. Defining Policies Around Your Domains
Internally, establish practices, policies and guidelines around your online domains. For example, who is permitted to register a new domain name for your company? If someone changes any data related to your domains, should they track that in a certain way so other team members are made aware? If you purchase a new domain name, how quickly should the important registration information (such as the name of the registrant and expiration date) go into your organization's master document? These types of policies and best practices should be standardized companywide.
6. Enabling Auto-Renewal of Domain Names
If it works within the financial structure of your company or organization in Colorado Springs, consider setting up auto-renewal of your domains. You can connect it to a company credit card or account. This way, you don't have to be as concerned with expiration dates or the risk of experiencing lengthy downtime on your website if someone forgets to renew the domain name with the registrar.
7. Hiring a Management Company for Your Portfolio
One of the most reliable ways to manage your domains is by hiring an agency, such as Third Angle, to provide this service along with other critical tasks, such as website design, hosting, and maintenance. Working with a professional for domain management enables you to access more advanced software and tools, along with industry best practices, for significantly less than the cost of doing it all in house.
Avoid A Website Catastrophe.
Get an affordable website care plan, which, unlike others', includes unlimited website tweaks. (Yep. Seriously.) Plus, we're here to help talk you through any technical jargon and keep you setup for success.
What are the Advantages of Domain Management Services?
There are obvious risks associated with mismanagement of domain names, such as cyberattacks or trademark infringement. However, there are also numerous issues that may be less dramatic but are much more common. And they can wreak havoc on a small business or nonprofit, siphoning off time, money, and focus that you can't afford to lose.
Here are a few, real-world examples of domain-related issues that we've come across:
1. Falling Prey to Predatory Practices
First off—and this one affects a number of our clients—there are entities who deploy predatory marketing practices. For example, DomainNetworks.com annually sends out letters that appear to be invoices for domain renewal. In actuality, they are a solicitation for companies and organizations to pay to have their URL listed on DomainNetworks.com's directory website. It is very easy for an unassuming accountant or officer manager to mistake these types of documents for actual invoices and simply pay the amount on the letter without realizing what it's actually for.
Avoid A Website Catastrophe.
Get an affordable website care plan, which, unlike others', includes unlimited website tweaks. (Yep. Seriously.) Plus, we're here to help talk you through any technical jargon and keep you setup for success.
2. Missing Information Across Departments and Team Members
One of our clients had an expired SSL for their website. However, in order to update it as part of their maintenance plan, we needed access to their DNS records that were maintained at their registrar. Unfortunately, the client couldn't remember who the registrar was. The client suggested Weebly, but when searching on the WHOIS directory, it came up as Register.com. The client's IT employees were just being onboarded, so they also did not have the registrar information. When they eventually established the registrar was, in fact, Weebly, and it simply showed up as Register.com in WHOIS because of their partnership with the registrar.
Ultimately, our team was able to secure the login credentials and finally get the SSL certificate updated. Unfortunately, their website was down longer than necessary because we did not have updated access and there was no documentation of the registrar.
3. Not Being Aware of Expiring Domain Names
In another scenario, a client's website went down when their domain name expired. The client was unaware, because the email address they used for their registrar account was not checked frequently.
Third Angle's website uptime monitoring software quickly flagged that the website was down, but we were unable to reach the client because their email was down and they had already left the office for the day. This led to their website being down for nearly four days. It wasn't until we were able to provide them with the login email for their account that they could go through the lost-password-recovery process to gain access and update their payment information.
This is why we highly encourage our clients to give us management access to their domains, so that we can keep tabs on expiration dates on behalf of our clients, and before an issue occurs.
4. Losing a Domain Name
In one case, a client had their highly desirable domain name lapse on them. (EEK!) They were unable to gain access to their domain registrar within the grace period. As a result, they ended up losing their domain entirely, because another entity bought the domain name as soon as it was available again. In order for them to get the original domain back, they would need to pay in the tens of thousands of dollars….
Boosting Your Domain Management Services
If you don't want to have to worry about managing a domain profile or DNS, let our team at Third Angle take that off your plate. Our WordPress website care plan includes the management of registrant and registrar data, login credentials, renewals details, and other information related to your domain names. We keep track of when important items are expiring and handle the process, so your company doesn't run the risk of website downtime or other costly issues.
Avoid A Website Catastrophe.
Get an affordable website care plan, which, unlike others', includes unlimited website tweaks. (Yep. Seriously.) Plus, we're here to help talk you through any technical jargon and keep you setup for success.