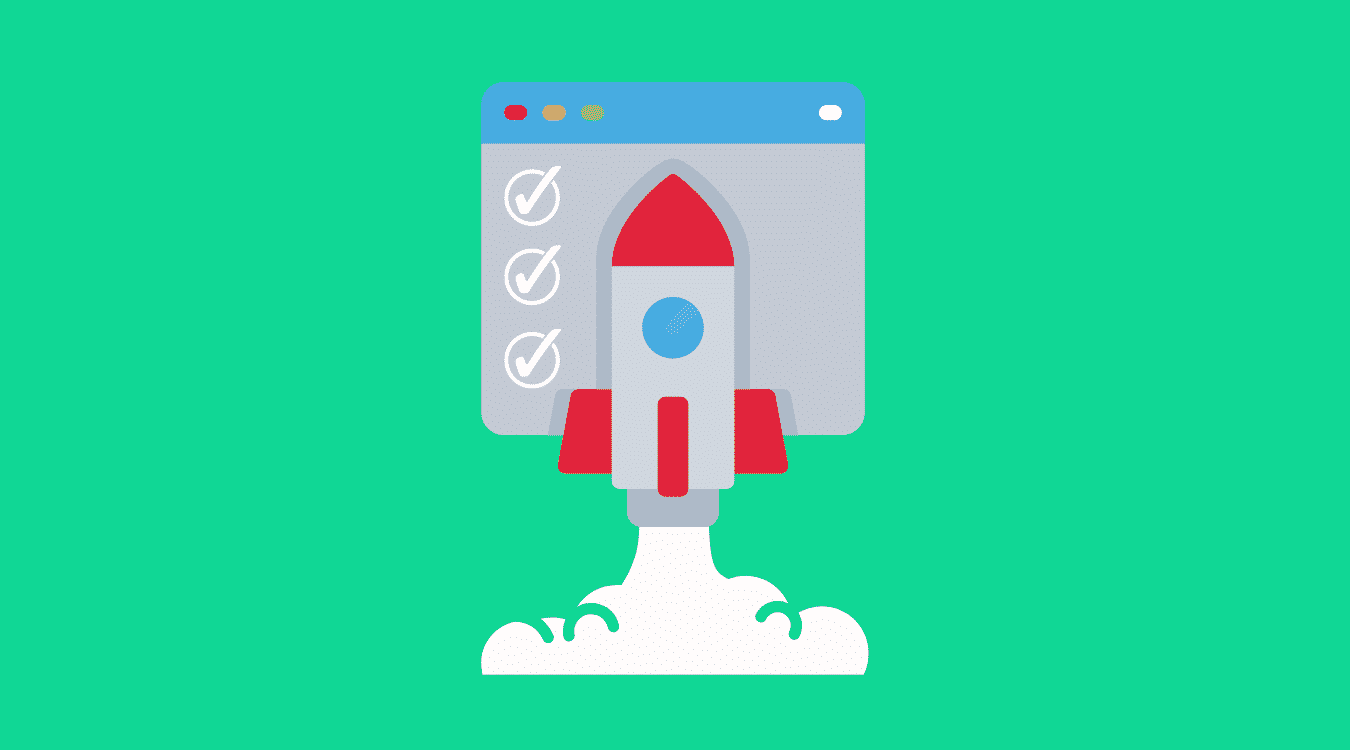 [Checklist] 20+ Must Do Items for A Successful Website Launch
Posted May 17, 2022 | Updated 1 year ago
Your company website is a major touchpoint for both existing and prospective customers, and launching a new site is an exciting step for any small to medium-sized business.
Because of the value of a professional website, you don't want to rush this process. It's the basic things that we can't imagine missing that are often forgotten in the rush to get to the excitement!
In order to make the most of your new website, it's important to carefully prepare for it to go live and then follow up your launch with the right announcement and website health monitoring activities.
Pre-Launch Checklist
Here are some of the most critical steps to include in your website launch plan and account for before:
1. Review Existing Analytics and Search Engine Rankings
While not applicable if this is your first website, businesses implementing a website redesign will want to assess when people are using your website, how they're using it, where they're coming from, and other behaviors and data. Anything good your website has going for it should be carried over to your new website with great care!
Then, before your website launch, set up Google Analytics or a similar reporting tool to monitor website traffic and learn more about your visitors after the new site goes live.
2. Design a Custom Error Page
Improve user experience by adding a custom 404 or error page. This should be both fun and helpful, so it reflects positively on your brand and effectively redirects traffic before they leave your site. Also, set up alerts for when people are receiving this message so you can fix the issues promptly.
3. Test Usability and User Experience (UX)
Usability should top your website testing checklist. The goal is to ensure that your website is easy to use and navigate, or that it's functioning as intended. View it as a visitor and ask a few other team members or trusted customers to do so as well.
Look at the website from multiple different devices to check for mobile-friendliness and browser compatibility. Test it on Google Chrome, Safari and Firefox.
Check that the main menu and any other menus work properly on desktop and mobile views.
4. Check Form and Payment Submission Processes
Part of overall website UX, but worth mentioning on it's own, you want to test each and every form, calendar booking feature, and payment processing feature individually as well. If you're selling products or services directly from your website, go through the payment process. The last thing you want to discover after launching a new website is that
your website visitors cannot submit forms properly
form submissions on now being routed directly to notify the proper person to initiate a response
payments cannot be properly processed
bookings and reservations are not being properly routed
forms are redirecting to the wrong thank you page or confirmation area
You can prevent this kind of situation by allocating some time towards thorough quality assurance (QA) testing before your website goes live.
5. Double-check for Content Errors
It would be a shame to design a new website and discover errors after the launch. Even a small typo or a problem with video playback can undercut the impact of your website. Spend a few extra minutes with your team to review the content, make sure the URLs are correct, properly configure your permalinks, and double-check your calls-to-action (CTAs).
Ensure your images are fully licenses and credited where applicable and that your Terms of Service, Privacy Policy, GDPR notices, and Accessibility tools are properly displaying.
6. Analyze Accessibility
Accessibility is another vital element of a high-functioning, effective business website. You can improve your website's accessibility by incorporating proper headings for better structure and organization; choosing and using colors carefully; including alt text for images; and using descriptive titles for links.
7. Review Your Plugins
Take your website testing to the next level by running a compatibility test using a PHP Compatibility Checker, which you can install into your WordPress website. You can check for cohesion between your website theme, plugins and platform updates.
8. Review your Technical SEO Settings
Because WordPress does not have native tools for managing the technical SEO on each page, you'll want to ensure that strategic, light-weight plugins are properly installed, configured, and utilized.
We recommend Yoast SEO's WordPress Plugin for managing the technical SEO information of each individual page including page titles, URL slugs, and meta descriptions.
Additionally, review your sitemaps and whether they include the content they should. Ensure your redirect mapping files have been uploaded too. We recommend using John Godley's Redirection Plugin.
9. Tease Your New Website
You want to create buzz around your new website so customers know what's coming and look forward to it. Tease your website launch in an email update to your current database and on social media. You also can mention it in a mailer, newsletter or other marketing campaign. You might even plan a giveaway or discount code for the first 10 or 100 visitors—something to entice your audience to stop by.
10. Save a Backup of the Latest Version of the Old Website
Before "pulling the lever" to take your shiny, new website live, you want to first capture a complete backup of your existing website. This is your fail safe against anything that could go awry during the launch of your new website. While most website launches are entirely straightforward, it never hurts to have a backup, just in case!
Post-Launch Checklist
What you do after you've launched your new website is equally important to the preparation. You can't simply make your new website go live and then hope for the best. Here's how to follow up on your website launch to maximize its effectiveness:
1. Crawl Your Site for Errors
Although you've already tested your site in numerous ways and proof-read the content, you want to make sure no errors or inconsistencies took place during the launch. Crawl the site once it's gone live to check for formatting consistencies, proper search engine indexing settings, and other technicalities that can harm the presentation or function of your business website.
2. Ensure Indexability
Once your site is live, remember to update your site's indexability settings that you may have turned off during the development phase. You should also issue a request directly to Google Search Console to crawl and index your sitemap after your website launch. Be patient as this can take as little as 72 hours or as long as 6 months to complete.
3. Check Your Product Feeds & External Links
If you're selling via an ecommerce website, confirm that your updated product RSS feeds are ready and submitted to the proper shopping channels. Then, even when the proper redirects are in place, you will want to check that every link you have on the channels that you control outside of your website point directly to the most current URL. This will ensure a faster page loading speeds which in turn means better SEO rankings for your website.
4. Check Forms and Payment Processing Integrations (Again)
While this is part of your Pre-Launch QA Process too, it's better to spend the extra time after launch re-checking each component to ensure smooth sailing ahead for your customers and your team.
5. Setup Your Website Maintenance Plan
Regular maintenance like theme and plugin updates, preventing hackers, and even making content updates (like updating employee bios and removing old service information) are critical components of your business's day to day operations, but isn't something that should weigh on your mind as the owner!
A fair website maintenance plan will help you focus on what you actually started your business to do by taking over necessary but time-consuming tasks that keep your website running smoothly.
6. Share on Social Media
Plan a social media campaign to announce your new website. Involve all your channels, such as Facebook, Instagram, LinkedIn, and Twitter. Whether you use video or images, include a series of posts that tease the launch ahead of time, announce it 48 hours hours after, and then continue promoting it in the following weeks. If you're a new business and you don't have social media accounts, now is the time to set them up and claim your social media handles.
7. Develop a Press Release
Launching a new business website is a big deal. Spread the word by writing up and sharing a press release with local news outlets. Use this opportunity to introduce people to your local business and how they can benefit from visiting your site. In general, you should plan to promote your new website for about a month.
8. Collect and Respond to Feedback
Be prepared for feedback on your website—both positive and negative. If people offer criticisms, don't ignore them. Engage those customers and then use their feedback to update and improve your site. You also can utilize Google Alerts to track mentions of your company, your website and the products or services you're providing.
9. Create Fresh Content
Your website might be brand new but it can quickly become stale. Stockpile some content that you can integrate in the coming weeks to keep your website fresh and relevant. This could include promos, blog posts, and other updates. These will engage your audience and improve your SEO.
10. Follow up with Email Subscribers
If people sign up for any sort of subscription to your website—product alerts, promos, or emails—take time to follow up with them in some way. This second touch will draw them further into your company and leave a good impression.
Frequently Asked Questions
What is the best day to launch a website?
The great thing about digital marketing assets is that you can launch them at anytime from anywhere with a stable internet connection. We recommend planning your website launch for 11:00am on a Tuesday, Wednesday, or Thursday. This allows you to finish up any last minute QA checks with fresher eyes. It also leaves plenty of time in the day in the event that any kinks need ironed out. We do not recommend launching on a Monday because, well, Mondays are Mondays for a reason. We similarly do not recommend launching on a Friday because we prefer all of our clients be able to enjoy their weekends, not stress about their new site.
Will anything happen to my email when we launch the new website?
You will have nothing to worry about with your email DNS records when you launch a new site unless you are changing hosting providers. If you are changing hosting providers for your domain records, the best preventative measure is to connect your IT department, person, or agency with your web design agency so that all records can be accounted for on both sides of the equation.
Why can't I see the changes to the website?
It can take up to 72 hours for your new website to fully propagate through the interwebs. Don't worry! It's entirely normal for some people to see the changes sooner than others depending on what their device and browser's caching settings are.
Do I need a new SSL for a new website?
Since SSLs are purchased and operated on the domain level, launching a newly designed website will not affect the current SSL you have for your domain.
Designing and Launching a Professional Website
Your website should serve as a virtual hub, where existing and potential customers learn about your brand, explore your products and services, and feel compelled to take action—whether that be calling for an appointment, buying items or signing up for emails.
At Third Angle, we design and maintain small business websites and marketing campaigns so you can better reach and retain your target audience.