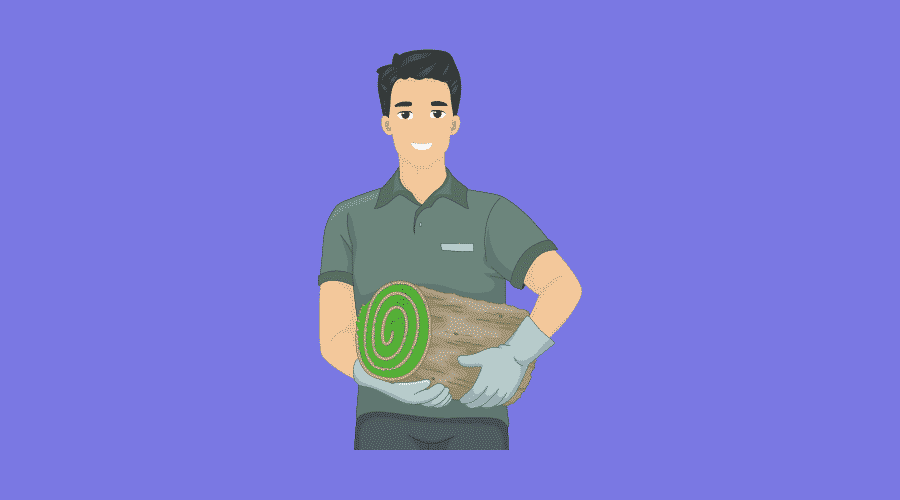 How to Start Your Own Landscape Design Business [Legally]
Posted Feb 16, 2022 | Updated 2 years ago
You may have all the tools and experience to offer landscaping design-build services in your area, but to operate legally, there are a few things that must be in place prior to opening your doors.
Whether you are the sole proprietor of your landscaping firm or you want to start off with a team of employees, it's important to go about the process in the right way. Not only does that establish credibility and professionalism, but it also ensures you aren't at risk of violating laws and your operations run smoothly in the future.
How Do I Start My Own Landscape Design Company?
Once you've decided landscape design is the direction you want to go professionally, it's time to set up your business. Here's a simple step-by-step process to guide you:
1. Determine Your Scope of Work
The first step is to decide exactly what types of services you plan to offer.
Will you focus solely on landscape architecture and design?
Would you prefer to serve as a landscape design consultant?
Do you have the expertise or personnel to provide installation as well?
Do you want to dabble in smaller projects, like lawn care, mowing, and gardening?
Or do you want to stick to major design-build jobs?
Who is your target clientele?
Answering these and other questions helps you determine what licenses, insurance and equipment you need.
2. Form an LLC
In some cases, if you're going to be a one-person show, you can run your business as a sole proprietorship, which is an unincorporated business. However, for many professionals, the best option is to form a limited liability company (LLC), thus establishing a formal business structure. The main benefit of an LLC is that it reduces your personal liability for business debts. Without this protection, everything you own—including your personal home, savings and other assets—is at risk. Additionally, the LLC operating agreement you create will establish a framework and rules for your company, which is helpful if you're going into business with partners or employees. Other, less-common options to consider for your business entity are a corporation or a limited liability partnership.
3. Get Your Licenses and EIN
At this point, you should have decided on a company name, which you'll use when establishing your business entity and filling out paperwork. Next, register your landscape company with the state in which you live and acquire the proper business licenses. As part of that process, you'll receive your employer identification number (EIN), or business tax ID, and confirm that you're registered to pay taxes. At this point, you may also want to find an accountant to handle the financials for your landscaping business, unless you have someone to do them in-house.
4. Purchase Business Insurance
There are different types of business insurance you'll want for your landscaping design-build company, including general liability insurance, to cover the costs of accidental damage, and workers' compensation insurance, to protect you if an employee is hurt on the job. If you are the sole employee, workers' compensation may not be required by law in your state. It's worthwhile to have even for yourself, however, in case you suffer an injury or illness that keeps you from working an extended period of time. Other types of insurance to consider now or as you grow include: commercial auto insurance, inland marine insurance, commercial umbrella insurance, and employment law liability insurance.
5. Acquire the Proper Tools and Software
If you don't already have a landscape design software—like SmartDraw, VizTerra or PRO Landscape—purchase one for your various devices. Make sure you get a commercial license for the software. There may be other types of professional landscaping software you desire for the management and accounting side of the business as well. Additionally, make a list of the landscaping equipment and tools you require to start up your business. Although there may be items that would be nice to have, your list at least should include what you need to open your doors, where you can rent or purchase them, and how much it will cost.
6. Set Your Pricing
Another step in starting a landscaping business is to decide on your services and prices. Research other local or regional landscape design-build agencies so you can be competitive in your market. Speak with your accountant or financial advisor to get a realistic view of what level of profit is necessary to cover all your current and anticipated expenses, including taxes and licensing fees. You can adjust your rates as you go, but you'll want a general idea of your pricing before you start marketing and advertising for your landscaping firm. If you will be bidding on projects in your area, research that process and implement procedures and systems accordingly.
7. Advertise Your Landscape Design Company
With all your operational pieces in order, you can develop a marketing and advertising plan, which will likely include both digital and print components, and hire an advertising agency to help execute it.
The first priority is developing your brand and creating a logo. If you haven't started already, now is also the time to create your business website. Websites have become critical tools in this day and age, so it is a good idea to get a professional for this project to ensure your site is optimized in terms of online search visibility, strong content marketing, functionality and visual appeal.
Next, think about social media, including Facebook, Instagram, LinkedIn, YouTube and Twitter, and decide which accounts would best serve your landscaping business. Word-of-mouth is still an effective marketing strategy in a local market, which means it's a good idea to create some landscape design business cards.
Finally, consider announcing your presence—or even a grand opening special—to your community with a direct mail campaign.
Successfully Creating a Landscaping Design Company
Anytime you're creating a new business, you want to make sure you're doing it thoughtfully and legally so you set yourself up for success. This applies whether you're starting a one-person lawncare firm or a multi-service landscaping design-build team.
At Third Angle, we can help you put your best face forward through a customized marketing plan. Whether you need a business website developed, a logo designed, or a brochure created, our wide range of digital and print marketing services can help you effectively and strategically promote your new company.