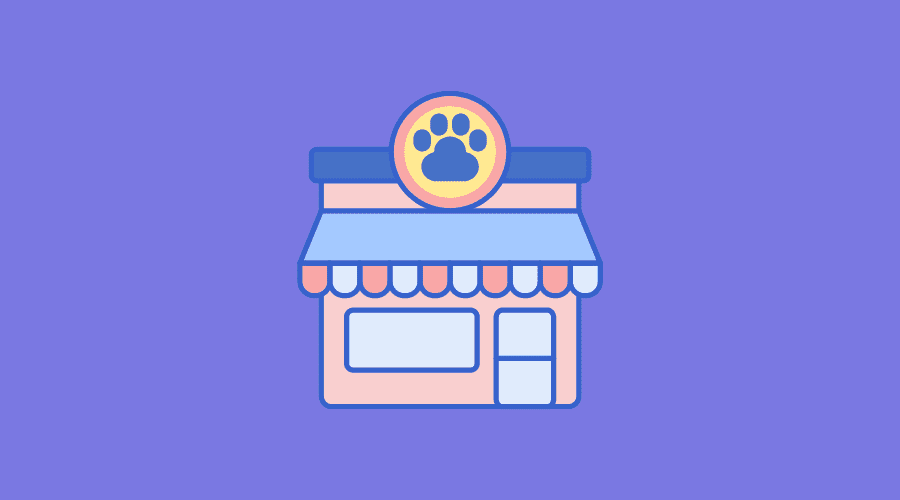 12 Ways to Increase Foot Traffic to Your Pet Store
Posted Apr 5, 2023 | Updated 6 months ago
In the digital age, there are a variety of avenues for interacting with customers and capturing their business. For many small- and medium-sized retail stores in Colorado, however, getting people inside the establishment is still a primary goal when it comes to boosting sales.
Your brick-and-mortar pet store is where you can best present your inventory, cultivate exemplary customer service, and influence purchasing decisions.
How to Drive Foot Traffic to Your Pet Store
Increasing foot traffic doesn't happen by accident. It's a challenge faced by all independently owned retailers in Colorado, and it sometimes requires out-of-the-box ideas to draw attention to your pet store and make a visit worthwhile. You must employ your various communications channels and implement intentional practices.
Here are a few ideas for how to get more customers to stop inside your pet store:
1. Put Out a Water Bowl and Free Samples
Sometimes, you can beckon passersby with the simplest amenities, such as a water bowl outside of your pet store or a display with free samples—ideally from local purveyors. These get people to stop outside of your store so their pet can get a drink on a hot day or have a snack. While they're at it, they're more likely to take notice of what you have to offer. From there, they may be more likely to step inside the store to check it out.
2. Use Eye-Catching Banners or Sandwich Boards
This practice is especially important if your pet store is located off the beaten path or is hard to identify. Sometimes a good old-fashioned sandwich board can do the trick, or you might invest in some logoed banners that really catch the eye. You can even set up small directional signs at key intersections to make sure people know you exist just "around the corner" or down a side road.
Also, lovely window displays are a known way to boost foot traffic. Just make sure your signage is in compliance with local ordinances or regulations set by your downtown association, neighborhood group, or other relevant entities.
3. Support In-Store Pickups and Returns
Even if you sell your pet supplies online, you can offer in-store pickup as a way to get local community members to come into your store. Additionally, many people prefer to return items in-person, and by allowing them to do so, you increase the chance that they'll exchange the product for something else or continue shopping.
Both of these give you more face time with customers, especially to aid in what can otherwise be a stressful process. Encourage your sales representatives to ask what was wrong with the item and to suggest viable alternatives.
4. Run an 'In-Store Only' Promotion
One simple and straightforward idea for attracting more foot traffic to your pet store is to run a promotion that's only applicable to in-store purchases. Mail out a coupon that is only redeemable at the shop or spread the word on your social media channels that customers will get a discount if they visit on the promotional day and give a certain code.
You also can email or mail out birthday coupons—for customers and/or their pets—that must be redeemed at the shop. This is a way to get your various channels working together to increase in-store shopping.
5. Support Community Groups
Make your pet store a welcoming place for groups of pet owners and other like-minded individuals to gather and socialize. For example, maybe a dog-walking group wants to use your shop as the place they convene for the start of their outings.
Or, if you have the space, you could set up a little area for pet playdates. Offering opportunities such as these demonstrates that you care about your customers, their pets, and your community.
6. Offer a Bring-a-Friend Discount
Another way to increase foot traffic to your pet store is to offer a promotion that encourages customers to bring a friend. If they both make a purchase, they each receive a discount on their items. Not only do you drive more traffic to the pet store during the campaign, but you also increase the potential of introducing new people to your establishment and creating repeat customers.
7. Host Engaging Events
Many retail shops that face tough competition from digital channels continue to thrive by offering supplementary resources and experiences for customers. For example, hosting events, such as classes, workshops and presentations.
For your pet store in Colorado Springs, consider hosting a lecture by a local veterinarian or pet nutritionist; holding training sessions for new pet owners; or partnering up for a pet adoption drive.
You could also put on a pet supply exchange, where customers bring in old items that they no longer use—such as cages, dishes, grooming supplies or pet clothing—and swap the items among themselves.
8. Improve Your Google My Business Profile
Since many customers use Google to search for retail businesses around Colorado Springs, double check that your listing is up to snuff. Keep your hours and contact information updated and accurate. Add high-quality pictures of your store and inventory. Encourage customers to leave reviews. Whatever you can do to make your pet store appear appealing and accessible will help drive customers to it.
9. Keep Your Inventory Fresh and Seasonal
Give people a reason to periodically stop in your pet store by ensuring your merchandising is fresh. Repeat customers will start to grow an expectation of seeing something new or different each time they visit. Also, align a portion of your inventory with the season, as customers' needs and preferences change throughout the year. Keep your customers in the know about new arrivals or seasonal supplies via email advertisements and your social media. You can even create an Instagram Reel or TikTok video highlighting your new inventory.
10. Track Performance
No matter what type of pet store advertising campaign or promotion you run, track the results using retail analytics. Your measurements don't need to be overly complicated, and there are several retail analytics software tools you can implement to help. But you'll never know how effective a marketing campaign is if you don't track and analyze the results.
11. Supplement Stuff with Services
People still visit stores—despite having ample online options—because of the experience. Find ways to enhance the in-store experience by offering perks and services, along with your merchandise.
For example, you could set up an attractive display for people to take photos with their pets, or provide the service professionally. Encourage people to share their photos on social media with a hashtag that highlights your pet store.
Other ideas include holding a one-off pop-up pet grooming clinic with a local partner or offering pet-sitting or dog-walking for customers while they shop. Services such as these encourage customers to linger longer in your pet store and give them an overall better experience with your brand.
12. Join in Community Festivities
If your business park or neighborhood association in Colorado Springs is putting on a festival, seasonal celebration, or other community-centered event, partake in the festivities. Do a giveaway at your pet store, offer treats, or hold an activity, both to support the broader initiative and to benefit your business individually. Or you can put on your own party to celebrate the anniversary of your storefront or some other special occasion. People like a fun incentive to come out, celebrate, and socialize with other pet families.
Effectively Marketing Your Colorado Pet Store
All your marketing efforts—including promotions, advertising, paid media, social media, YouTube videos, and other campaigns—should work in tandem to increase sales, and that often starts by getting customers in your pet store.
Our team at Third Angle offers a wide array of services to assist in marketing and advertising campaigns designed to boost foot traffic at your establishment, from local search engine optimization and graphic design to personalized business marketing services.