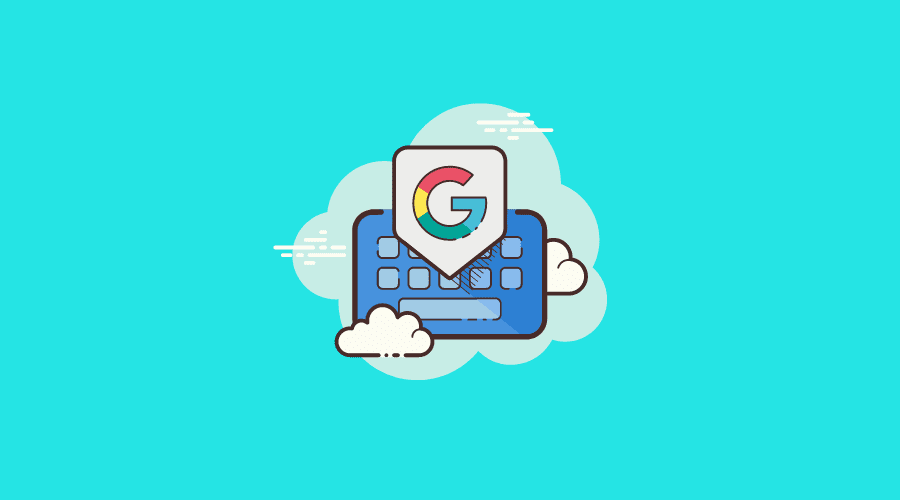 The Ultimate Guide to Google Business Profiles for Your Local Business
Posted Dec 16, 2022 | Updated 12 months ago
Google is the most popular browser in the world. When people search for a local company, they often turn to the Chrome browser which guides users to Google's search engine to see what comes up.
A business presence on Google is vital for attracting new customers and growing your operation in a digital age, and using the tools Google created for that purpose is one way to improve your search engine rankings.
What Is the Difference Between Google My Business and Google Business Profiles?
Google My Business and Google Business Profile are the exact same thing. Google rebranded and went with the new name to clarify what the listing provides to entrepreneurs. 
Your business profile helps you control how your company appears in searches and Google Maps.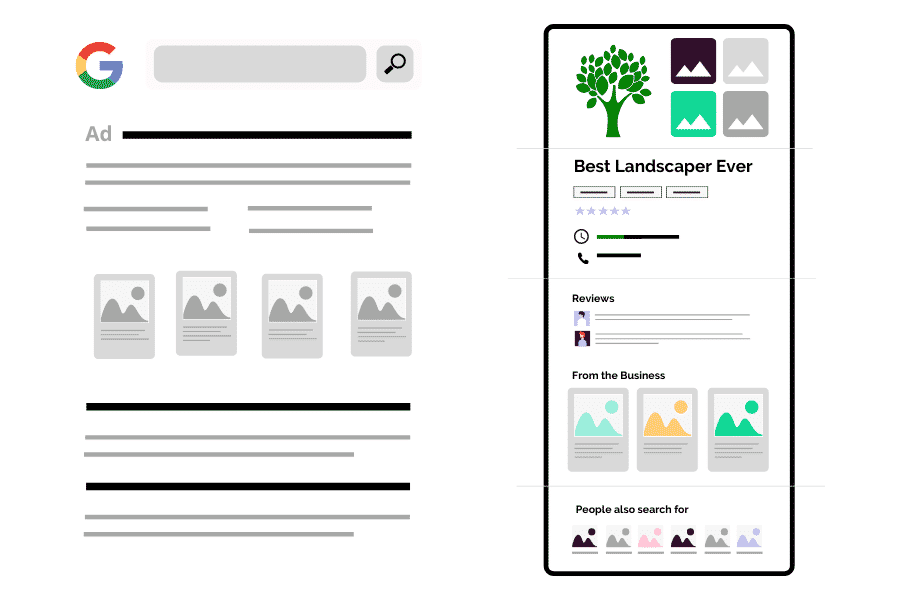 How much does Google Business Profile cost?
Google Business Profiles are a "free" service that every business should take advantage of. Embrace the benefits this local SEO tool – in conjunction with your efforts to improve the technical SEO of your website – as a way to drive traffic to your site by ranking higher in search engines. Focus on these other local SEO tips to move your listing to the top of results as well.
Is a Google Business Profile Worth It?
Are you wondering if a business profile on Google is worth the effort? One insurance agency serving the greater Colorado Springs region optimized its Google My Business page and saw an 80% increase in website traffic from local organic searches. What could a similar result mean for your business?
You do have to go through the process of setting up your Google Business Profile, however, and then you have to maintain it.
We've broken down some of the most common things you need to know to setup and verify your Google Business Profile and then manage it to preserve your digital presence and attract new leads.
How to Request Access to an Existing Google Business Profile
You might wonder, "How do I fill out my Google Business Profile" if the company is already listed on Google. Your first step is to request access. You have to prove that you are the company owner if you want to change details on the page. If the profile is already managed by someone at your organization, you will simply need to wait for them to approve your request.
While waiting for full access, you can work on other tactics to improve your website's search engine optimization to help attract even more traffic. 
How to Create a New Google My Business Account
If you're wondering, "why is my business not showing up on Google," it could be that you need to create a new account. Figuring out how to post to Google for your company isn't always as easy as claiming something that's already there.
Even something as simple as how to change a business address on Google requires you to have an account or claim an existing one. Here are the steps:
Navigate to: https://www.google.com/business
Either create or sign into your Google account.
Navigate to Create a Profile.
Fill out the required fields
Mail a physical postcard
Use the confirmation code on the mailed postcard to finish verifying your profile
The Process to Verify Your Profile via Postcard
If your Google Business Profile is brand new, you have to go through a verification process whereby Google will mail a physical postcard with a verification code.
You'll go to your Google business profile and choose "Get Verified."
Choose "Postcard."
Check that the correct address is listed.
Request the card.
When it arrives, go back to your business profile page.
In the "Code" field, submit the five-digit verification Google sent on your postcard. 
Once you've set up your account and completed the postcard verification process, you can easily edit a Google business listing anytime.
Since 90.63% of website pages get zero search traffic from Google, you'll rise above your competitors if you implement SEO tactics outside of your owned website in order to widen your company's digital footprint. For example, you might hire a local marketing agency to start a content campaign as well.
How to Add Products/Services to Profile
Users often won't even visit your website if they can find all the information they need to convert into a lead right on your Google Business Profile. To add products and services to your profile: 
Navigate to your Google business profile or log in to Business Google.
Choose "Edit Profile."
Select the services you wish to edit.
To add a new service, click on "Add More Services."
Save your changes.
You should always double-check your listing to ensure any changes are saved correctly. The last thing you want is a typo or other error to be the first impression visitors have of your business. 
How to Quickly Get Five-Star Reviews on Google for Free
You may not have any reviews when your profile is new. Fortunately, you can initiate a review collection strategy. Here's how: 
Ask your best customers. You likely have customers who love your product or service. Ask them to rate you.
Send a thank you with every order and request reviews.
Respond to positive comments you receive in person and on the phone and ask them to share that same comment as a Google review.
Make sure you're always upfront about reviews. Don't tell anyone how to rate you. You'll naturally collect five-star responses if you offer an excellent customer experience. 
How to Use Keywords in Google Review Responses to Increase Local SEO
Google still uses keywords to hone in on content and what people might be looking for. You can tap into this algorithm by using keywords in your Google review responses to make your business appear more frequently in local SEO searches.
Craft your response to include the local long-tail keywords you wish to rank for. For example, "Thank you for your kind words about our Colorado Springs marketing agency. We're thrilled we could help your business with your SEO services needs."
Your response should still sound natural, but you'll want to include keywords when possible.
How to Add and Tag Pictures on Google Profile
You'll need to go through another page to tag pictures and add them to your Google business page.
Go to: tool.geoimgr.com
Locate your business and select it.
Upload the image you want included.
Click on the button that reads "Write EXIF Tags."
Download the image — it will now have geotags.
Upload to your profile.
Adding geotags helps your business page rank better for local searches. Google can read EXIF tags on your images.
How to Post to Google
Creating a post on Google helps flesh out your business page. Here's how:
Login to Google Business.
Navigate to "Posts."
Select "Write Your Post."
Choose the type.
Write excellent content.
Add photos — you can geotag these, too.
Publish when everything appears the way you want.
What is the best Google My Business post size? You can include up to 1,500 characters, but remember that many people view your listing on mobile devices. Shorter is better for a business page post. Try to work in the right keywords for SEO for local companies.
Make an Excellent Impression on Locals
When people search for a business like yours on Google, you want them to find your listing impressive and informative. Use keywords they'd type or speak when seeking services and products you offer. Give them enough information to decide whether they want to visit your store or contact you.
Contact Third Angle today for more help with your local SEO needs and marketing advice customized to your business.