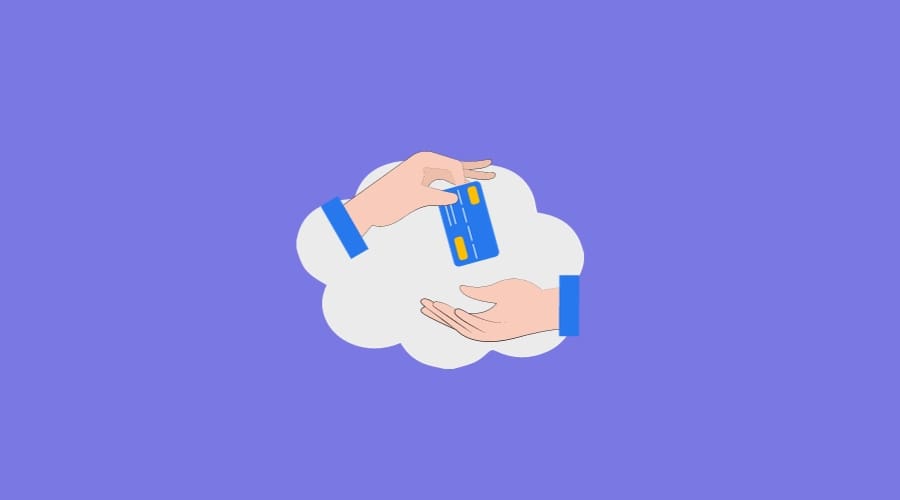 The Ultimate Guide to Using PayPal for Nonprofits
Posted Oct 25, 2023 | Updated 1 month ago
Having the ability to take donations online is important for nonprofit organizations, large and small. Many supporters, especially in younger demographics, appreciate the ease and convenience of donating from a computer or mobile device.
It may come as no surprise that PayPal remains one of the most popular online payment-processing tools, thanks to a strong and recognizable brand identity.
PayPal is viewed as fast, safe, and secure. Even on websites that individuals are unfamiliar with, they feel confident making a donation if they can do so through PayPal. Plus, the platform can process all major debit and credit cards, as well as Venmo, and donors can choose exactly how much they want to give and how frequently.
What are the Benefits of Using PayPal as a Nonprofit?
To accept online donations as a nonprofit, you need a payment gateway of some sort. Before choosing to use PayPal for that purpose, it's helpful to know what to expect. Here are a few more advantages to using PayPal as a fundraising tool for your nonprofit in Colorado Springs:
1. Special Discounted Rates
There are standard fees associated with conducting financial transactions using PayPal. One of the benefits of using PayPal is the company offers discounted transaction rates for confirmed 501©3 charities. You won't incur any monthly, setup or cancelation fees when it comes to payments made through a donation button. However, you will still pay a processing fee when you receive a donation. The standard fee for PayPal transactions is 2.89 percent, plus a flat rate of $0.49, whereas registered nonprofits pay a fee of 1.99 percent plus $0.49. This gives you a little bit of reprieve as a charitable organization. The downside to PayPal's general fee structure, though, is if your nonprofit receives a significant amount of small donations—think $5 or $10—as you'll be charged that flat transaction rate for each one.
2. Convenient Automatic Payment Setup
Donors have the option to set up a weekly or monthly donation to your organization through PayPal. You simply have to set up an ask for recurring donations as a checkout option. Plus, both you and the donor can control the subscription from your profile settings, giving them and you the ability to change the amount of the donation or cancel it.
3. Mobile-Friendly Design
PayPal reports that nearly one third of donations to charities are made through a mobile device. The company offers a mobile-friendly checkout flow that is convenient and user-friendly for individuals who are looking to donate to your organization from a mobile device. Additionally, you can set up a QR code to get in-person donations via PayPal.
Affordable Nonprofit Marketing Solutions
You're trying to make a big impact on a little budget. We get it! (And respect it.) Even still, you need a sleek website and marketing solutions that perform. We're here to help.
4. Secure Transactions
PayPal has numerous protections in place to make it one of the safest and most secure platforms for sending and receiving money online. Not only does PayPal have advanced end-to-end data encryption, but it also provides 24/7 fraud monitoring and merchant fraud prevention protocols. In the case that a dispute occurs, you'll find that transactions are paused until the problem is resolved. These features make it much more inviting for nonprofit donors.
5. Fast Access to Donation Funds
Another benefit of using PayPal is you will have quick access to funds raised through this platform. It also enables you to easily track your donations. In most cases, the money will show up in your account between one to three business days.
How to Start Using PayPal as a Nonprofit Organization
If you want to use PayPal as a fundraising tool for your nonprofit organization, it's important to follow the right steps so you can maximize your benefits. Here is how to get started:
1. Register Your Account as a Nonprofit on PayPal
The first step to using PayPal as a fundraising tool is to register your account as a nonprofit. To do this, you'll need organization details, including your registered name and address, email address, and date established; organization bank account information, including the account and routing numbers; and account holder details, such as social security number, address, date of birth, and job title. Next, you'll confirm your charity status by providing your EIN number: estimated volume of monthly PayPal transactions; and a PDF of your bank statement attached to your PayPal account.
2. Add a Donate Button to Your Website
Next, add a donate button to your nonprofit organization's website. This is easy to create and customize. Consider putting it on both your homepage and your donation page. With this feature, you also can offer prospective donors the option to cover processing fees so those aren't passed along to you. Many people are willing to pay an extra few dollars, so that money doesn't come out of their overall donation to a charity.
3. Enroll with the PayPal Giving Fund
Another option you have as a nonprofit organization is to enroll with PayPal Giving Fund, a public charity that uses PayPal technology and financial support from the company to fundraise for various causes. In short, supporters can make a donation when using PayPal, eBay, Humble Bumble, Deed, and other partners. Once PayPal receives the funds, the donations are granted directly to charities via their PayPal accounts, and PayPal provides receipts to donors.
4. Integrate PayPal with Other Fundraising Tools and Software
PayPal can—and should be—used in tandem with other fundraising tools, as it's not designed as an all-in-one solution. You'll still need software and tools for donor management, event registration and ticket sales, peer-to-peer fundraising, fostering donor relationships, and other activities. Fortunately, you can integrate PayPal with other popular donor management software and customer relationship management (CRM) systems used by nonprofits. This will enable you to automatically feed data from PayPal into your database, where it can be used alongside other features to track, report on, and analyze donation sources.
Affordable Nonprofit Marketing Solutions
You're trying to make a big impact on a little budget. We get it! (And respect it.) Even still, you need a sleek website and marketing solutions that perform. We're here to help.
Optimizing Your Nonprofit's Fundraising Efforts
Nonprofit fundraising is a constant, exciting, and challenging process, and it requires taking advantage of the variety of tools and strategies available. One of those is online fundraising, and implementing a platform like PayPal can help support your efforts.
Third Angle provides several services to nonprofit organizations in Colorado Springs to strengthen your development and fundraising efforts. From website design and maintenance to graphic design and other marketing services, we can work alongside you to spread the word about your mission and garner support from the local community.